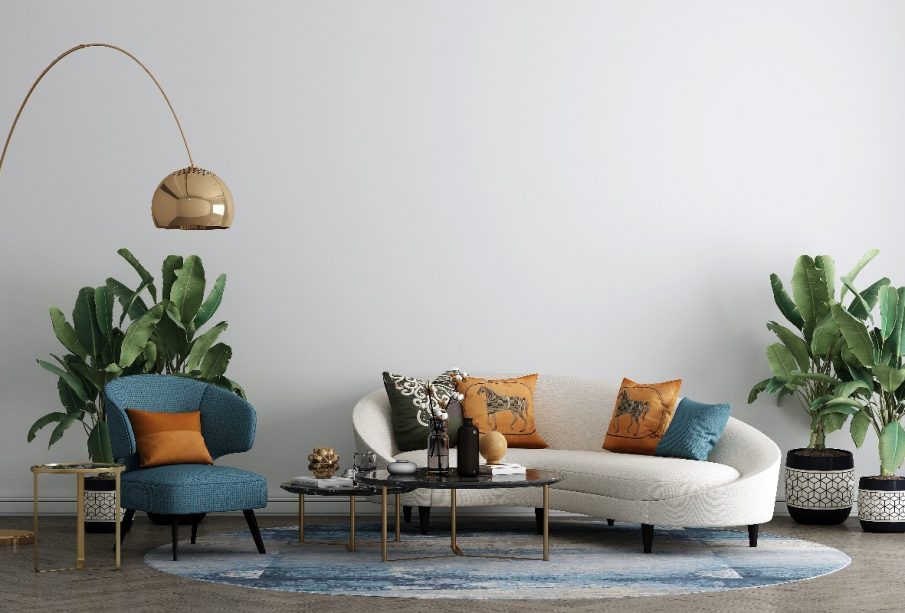 Spaniards are known for their temperament and open approach to life. Their homes are dominated by energetic colors, dark wood and various niches. Get to know the Spanish style.
Decorating your own apartment or house is a very big undertaking, which requires not only considerable financial outlays, but also a lot of time and patience. The most important thing is to determine and decide on a style, which is to prevail in the interior. Often people talk about Scandinavian style, modern, boho, industrial or glamorous, but it is worth betting on the originality, and above all on the bold color combinations.
Spanish style in an interesting way reflects the fiery temperament and spontaneity of these people. At the same time you can see in it references to corrida, flamenco or siesta. What rules should be followed here?
Exotic color combinations
Colors, which we can find in Spanish style interiors, can sometimes surprise us. The palette is very wide – present here are both warm and cold shades, usually highly saturated. Spaniards are not afraid of bold and contrasting combinations, such as navy blue with yellow or green with red. Here, fire is combined with earth, and water with the sun. Contrary to appearances, there is also a lot of white, especially on the walls.
What is the easiest way to create such a space? By adding a colorful carpet, pillows and ceramic decorations. Spanish style certainly draws attention to itself and interiors are cheerful and filled with good energy.
Dark wood and stone
In houses on the Iberian Peninsula you can find ceilings covered with wooden beams – single, but also arranged in various complicated forms. This is a great way to visually warm up a white interior with a very high ceiling.
Dark woods such as mahogany, chestnut, walnut, ebony or cedar also reign here – on the ceiling, floor and furniture. Wooden furniture is heavy and massive and is mainly combined with light materials or leather.
Spanish houses are also full of natural stones, which on the walls give a pleasant feeling of coolness, balanced by the warmth of the aforementioned wood. Otherwise, the interior could appear harsh and unpleasant.
Patterned tiles and mosaics
A very characteristic element, with which Spanish style is associated, are colorful ceramic tiles in many patterns. They can decorate almost every room and even outdoor terraces. Tiles can be matte, glossy, with floral, geometric or arabesque motives.
Interiors decorated this way are really impressive. There are also structures on the walls, decorative plaster or gypsum. There are really many possibilities.
Carpets, cushions, blankets..
In addition to wood and tiles, Spanish design is also full of colorful textiles. Woven carpets, blankets, throws and pillowcases are a real must have, especially those with geometric patterns and a predominance of yellow.
These richly decorated items can transform any interior. At first glance you can see the Spanish temperament in them.
Plants and accessories are not lacking
Spaniards do not spare both plants and accessories in their homes. Thanks to this they introduce a breath of fresh air and energy. Pots and vases are mostly made of clay. There are also paintings on canvas, mosaic pictures, photographs in decorative frames, candlesticks, fans, figurines of flamenco dancers or bullfighters from the corrida. Decorations must be a lot and not only in the living room or bedroom, but also in the kitchen and bathroom.
>> See: Furniture that suits the retro style
Arches and recesses
Finally, it is worth mentioning the popular in Spanish interiors arches and recesses, which give an interesting spatial effect. Arches can be located, for example, between the kitchen and living room, or between the living room and the corridor, when we do not want to separate these rooms with doors.
As far as recesses are concerned, they can be treated as additional shelves, bookcases, but also as original seats. Such niches should be lined with colorful tiles or mosaic.