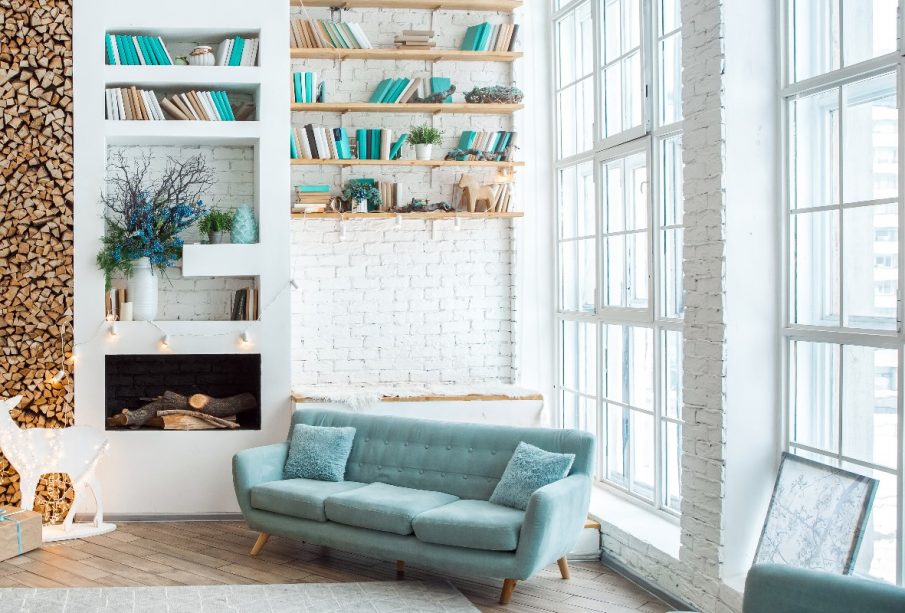 Many people dream about a home library – a place where they can collect, and at the same time display, their favorite books and return to them in their free time. Glamour style libraries are gaining popularity
In most houses books are scattered all over the apartment, on many shelves and cabinets. As a result, it is quite difficult to find the title we are currently looking for. A bookcase solves this problem and, additionally, creates opportunities for interesting interior design. Fans of elegance and extravagance may be interested in a bookcase in the glamour style
Create space for yourself and loved ones
Those who have a bookcase at home probably cannot do without it. Not everyone can afford to devote a separate room or floor for a library. The most common home environment is usually a larger bookcase, which helps to maintain order in your books
Additionally, it can be an interesting element of living room or bedroom decor. With a very diverse offer of stationary and online stores, you can easily choose a piece of furniture that matches the style of your home and your individual preferences A bookcase at home will help gather everyone's favorite books. It usually contains everything from fairy tales to reports, guidebooks and fiction
A bookcase in the living room is often an excuse to talk about an interesting book and a meeting place. It constitutes a representative point of the house, so it is worth to think over how it should look like. Contemporary architects and interior designers advise choosing timeless, simple bookcases, made of high quality wood or solid plastics. They will provide great opportunities to decorate the space, and the furniture itself will be durable and resistant to load.
How to create a home bookcase?
The process of creating a home bookcase is best to start by choosing a place where the bookcase will stand. The choice of space will allow you to determine the maximum height, width and depth of the piece of furniture, so that it does not impede movement around the room. For home bookcases, shallow bookcases that can accommodate one row of books work better
In the case of small collections, this will be the most functional solution, because thanks to this all titles will be immediately visible. If your home book collection is particularly large, you may want to consider a deeper bookcase that will hold two rows of books. Before going to the store, it is worth considering whether you want to equip your library with a comfortable armchair or sofa. If so, it is necessary to provide for this in the layout of the room
It is a good idea to mark the planned location of the bookcase and additional furniture on the floor with painter's tape. This will allow you to check how much space will be left and whether it will be possible to move comfortably. An interesting solution may be hanging shelves, which do not take up space on the floor. Once you have decided, just go to the store and choose the most suitable furniture. If you have an unusual idea or an irregular shape of the room, you can think about a special bookcase made to measure at the carpenter.
Glamour Library Ideas
A glamour style bookcase is distinguished by its lightweight design, usually made of metal and glass, which are both durable and very affordable. They perfectly fit into the aesthetics of minimalism and contemporary style. Glass reflects light and optically enlarges the space, so the book collection will not seem overwhelming. This solution will work very well in the living room.
A properly chosen book case will help to organize your books, which will have a direct impact on the order in the whole house or apartment. A bookcase is an important element of interior decoration, which determines the style of the whole room. A wide selection of furniture makes it easy for everyone to find a model that best suits their individual requirements and emphasizes the advantages of a given space. Bookcases made of wood or high quality metal will look great both in modern, minimalist Scandinavian style and warmer romantic style. Glamour style is a solution for those who want to combine elegant chic with a touch of luxury and sophistication