Will curtains work in a modern interior?
You need about 3 min. to read this article.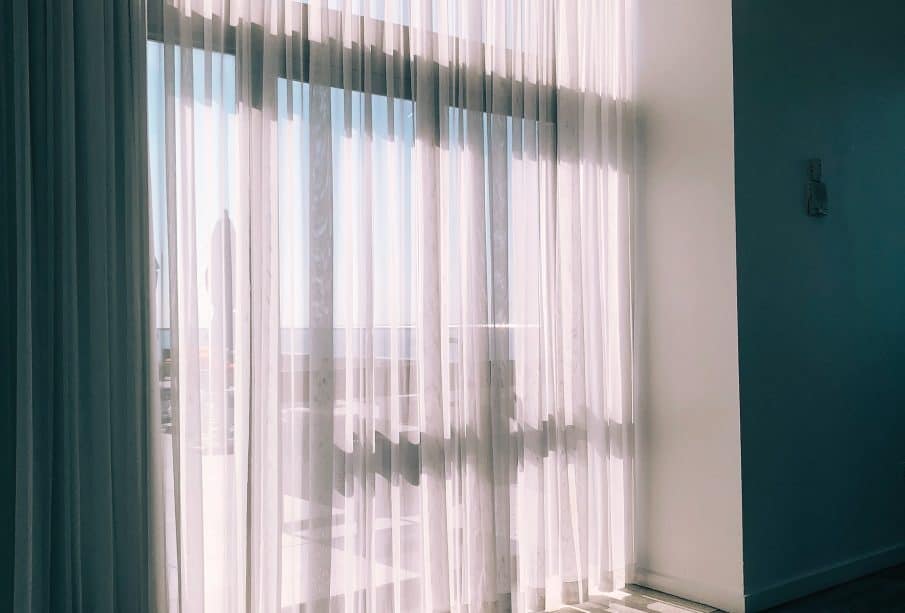 It is accepted that modern arrangements exclude curtains and drapes. As a rule, they are replaced by practical blinds or shutters. However, it is possible to design a room that is at the same time decorated very modern, and also has curtains that add to its coziness! Let's check how to do it.
Curtains in the apartment – why have we stopped using them?
Curtains and curtains are rather associated with the apartments of our grandmothers. They used to be an indispensable element of interior design. Now they have been replaced by blinds and roller blinds, which are available in many color variants and types. No wonder, as they are very practical and do not take up space at all. However, this does not make it impossible for stylish, delicately decorated curtains to appear in modern arrangements. 
Of course, versions that are made entirely of lace are unlikely to pass, but minimalist proposals will add coziness to the interior. They can additionally be combined with blinds or shutters. It is worth bearing in mind that curtains will not completely block the daylight, but they will make us experience privacy. Of course, they should be matched to a particular style, because they will not be compatible with everyone.
Curtains in modern interiors – how to fit them into different arrangements
Curtains, like many very visible decor elements, will fit into certain arrangements. So, for example, for interiors that are kept in an industrial climate, curtains are unlikely to be recommended. Such a climate is characterized by raw elements that will simply "bite" with the decorations of the window. Quite a few people, however, decide on arrangements in boho or Scandinavian style, for such interiors curtains fit just perfectly. They will add airiness to them and emphasize the bright elements that are in the room. This type of window coverings can also be found in rooms in the climate of shabby chic. You can even say that they are then an indispensable element of this interior design. This style is characterized by coziness and refers directly to the English climate. Therefore, even in the modern version, you can easily match it with curtains. 
In stores you will find many solutions, so it is worth knowing what type of material to choose. For modern arrangements, smooth fabrics with a light structure will look better. Of course, solutions that reach only half of the window are not an option at all. Curtains that even slightly lie on the floor will look best. Then you will make the room seem higher. On top of that, remember that the curtains should harmonize with the roller blinds. Consistency between these elements is very important. They are located so close to each other that choosing colors that do not match will make the arrangement of the whole room lose its charm. It is best and safest to match neutral, soft colors such as white, beige or gray. Then you gain confidence that they will look great and harmonize with any interior, even very modern ones!
main photo: unsplash.com/Jon Tyson