Patchwork tiles – on the wall or on the floor!
You need about 3 min. to read this article.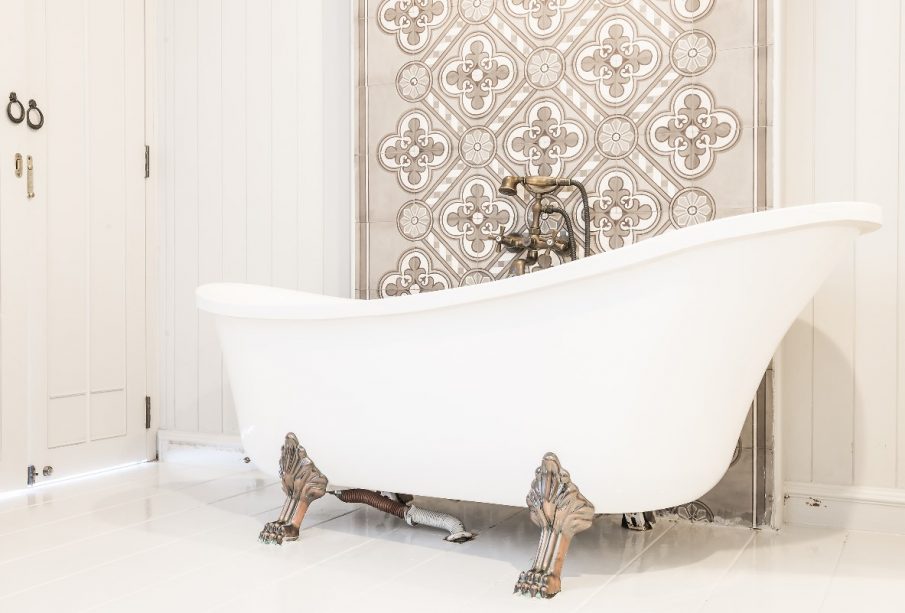 Patchwork tiles on walls and floors are a lasting interior trend for several seasons. Until now, the most popular were those maintained in Moroccan, Spanish and Portuguese style, but in stores you can also find patchwork tiles in more subdued colors, referring to the colors of the earth
Patchwork tiles on walls and floors – why this trend?
Colorful, patterned tiles on walls and floors most people associate with Arab countries. It is not surprising, because they are still produced in these countries. The beginning of fashion for this type of patterns on walls and floors dates back to the nineteenth century, when Europeans decided to colonize areas of Asia and Africa. With the passing of time this solution also came to Europe, and now is living its second youth in contemporary interiors
Where will patchwork tiles work?
Patchwork tiles are extremely versatile solution, which successfully can be used both in kitchens and bathrooms, as well as on balconies, terraces or in anterooms. However, when choosing them, it is worth remembering that their extremely decorative nature requires a properly arranged interior
In order to obtain a coherent and stylish effect, it is best to choose such tiles on one surfacewhich is the wall or the floor. This will help to avoid a sense of chaos
Patchwork tiles are also perfect as an accent in the interior – fixed over kitchen countertops or used to cover the bathtub in the bathroom. However, before choosing them for the interior, you should carefully consider this decision, because patchwork tiles require properly selected other elements of equipment, which will create a coherent whole with them. So they look best in interiors arranged in eclectic, Scandinavian, modern and rustic style
The most fashionable patterns and colors of patchwork tiles
Among the many colors and models of patchwork tiles available on the market, we can distinguish three most popular types, which are most often chosen during interior design
Colorful tiles
Colorful patchwork tiles are a great way to liven up the interior and bring freshness to it. This type this type of tiles are most often found in shades of yellow, red, green and blue color. This makes them a great match with classic white, shades of brown or black walls and other furnishings
Grey
Gray, on the other hand, is one of the most popular colors when it comes to patchwork tiles. All thanks to the fact that this color refers to traditional concrete tiles Grey is usually decorated with intricate floral ornaments in contrasting white or black color, so despite its subdued hue, it still looks impressive in the interiors, giving you more freedom of arrangement
Classic black and white
Recently, patchwork tiles in white and black colors have also gained popularity, which are perfect for classic interior designs. Most often are decorated with geometric patternswhich after laying on the wall cause optical illusions and completely change the character of the interior
To sum up, patchwork tiles are an excellent alternative to classic, boring terracotta or tile. They are available on the market not only in different colors and patterns, but also in shapes such as: squares, rectangles, rhomboids or cubes. Thus, you can easily conjure up a great and trendy interior design with them that will stand out in the entire house or apartment. That is why it is worth to let yourself go a bit crazy and place them in your kitchens or bathrooms during the renovation or finishing of these rooms