What fabrics to choose to warm up an interior?
You need about 3 min. to read this article.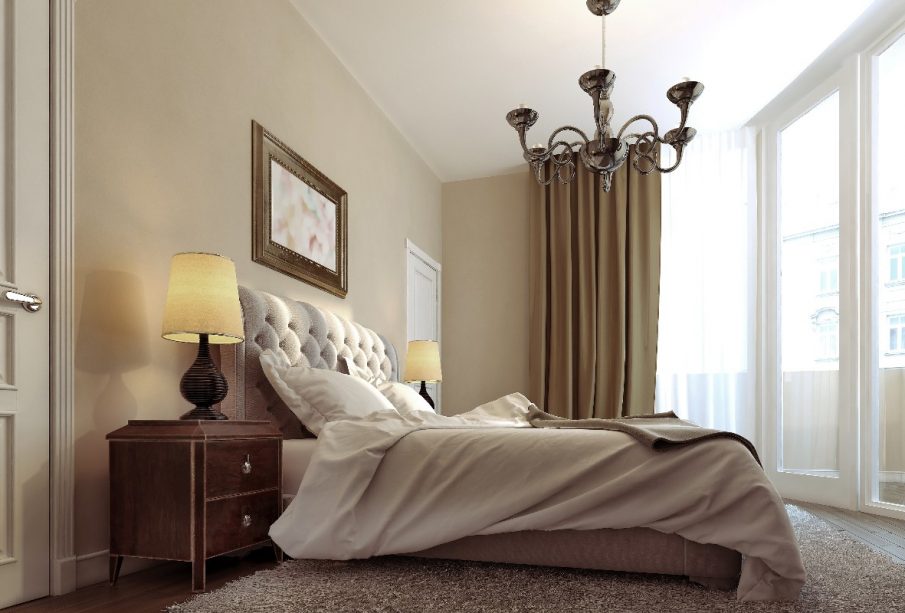 The interior of our apartment can be insulated in a very fast way. How to do it? It is enough to choose appropriate fabrics. Check our tips
The best fabrics to warm up the room
The most classic fabric that is very elegant and refined is paisley. It's been heavily promoted by the Italian brand Etro Home and, thanks to the refined, embossed patterns, textiles made from this fabric are very original. Paisel fabric is quite resistant and soft, which is why it was used by upholsterers. Currently it appears in the form of bedspreads, but also pillows
To warm up the image of our house it will be also a very good idea to add elements, which will be made of linen. Linen curtains fit wonderfully to a minimalist living room. Linen will also work well as a bedspread or as a carpet. Many people love linen because of its lightness and unique, slightly rough character.
Velour can also make your interior feel warmer. It is soft to the touch and makes us feel comfortable in the room. Velvet can be used as a bedspread or a pillowcase. A material that is coming back in style is wool, which makes us think of distant wooden mountain cottages It fits perfectly into the Scandinavian style, which not only delights with its rawness, but above all makes us feel cozy, despite the minimalism used in the interior. Such additional elements as a wool blanket or pillows add charm to the living room.
Faux fur and fabrics that imitate wool also suit the mountain and Scandinavian styles. A faux fur rug or cushions will certainly make your living room more pleasing to the eye and make you feel more comfortable. Artificial fur works very well on blankets, too. Fleece is also becoming more and more popular, thanks to which we can warm up the interior at a low cost.
Where to use fabrics?
Fabrics are most often associated with the textiles, which we see on the bed or sofa. However, they can be also placed in surprising combinations, thanks to which we can warm up not only the image of our sofa, but also the window or the floor. A charming, fluffy rug will surely improve our mood, just like patterned curtains made, for example, of linen
Fabrics can also be hung on walls in the form of pictures. For good returned crochet trend, which can be seen not only in napkins on the tables, but also in surprising paintings. On crochet, we will make three-dimensional compositions and very fashionable dream catchers. Crochet small masterpieces look surprisingly good, even in classic interiors. A small crochet napkin with an irregular shape or a picture made on crochet in a monochromatic shade will beautifully warm up the interior of the room. In warming the interior will certainly also help pillows, which add comfort to the seat.
Fabrics, with which we upholster furniture, can effectively warm up the character of the living room or dining room. Velour upholstery, which is soft, will be much more suitable for this purpose than, for example, leather. Soft upholstery materials automatically change the character of the interior from formal to more 'homey'. Velour and plush upholstery are resistant to scratches and have a surface which does not absorb water. This makes them much easier to clean. Plush is perfect for upholstering bed headrests or chairs.