You need about 4 min. to read this article.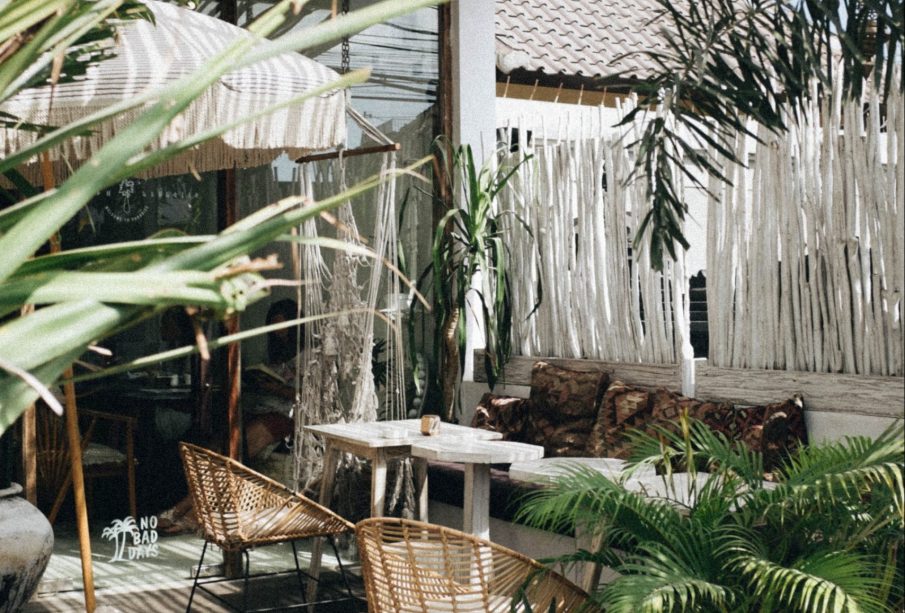 It's freedom and peace of mind, and for that colors and full of fantasy. These are the associations boho style evokes. Beautiful woven carpets, comfortable large pouffes in Moroccan style and openwork decorations are the essence of boho style accessories.
What accessories will work on a terrace?
A beautiful, large terrace is the dream of many. Large spaces give more possibilities, also in terms of arrangement. You can choose any furniture, accessories, lighting and plants. It is good if the style of the terrace does not differ from the rest of the apartment, especially a room with a direct exit
Very popular at the moment is the boho style. There are dresses, whole styles, makeup, hairstyles, wedding parties and, of course, interior design. Beautiful balconies in boho style will impress the neighbors, and homeowners can relax in a stylish outdoor environment.
Must-have boho accessories!
A patterned rug
Let's start with the base, namely the floor. Rugs and carpets, preferably with different patterns, are very important for such interiors. They can be both coloured, but rather muted, and beige or grey. It is worth that the material from which they will be made, is resistant to rain and sun. Such a carpet will not only beautifully complement the balcony, but will also work well as a mat for yoga or meditation. For the youngest will be an additional space to play.
A hammock with a fringe
A terrace can't do without lounge furniture. If you have enough space, you can attach a hammock, necessarily with tassels and in earthy colors. Such a place to relax will appeal to everyone, you can literally sleep in the hammock. You can also listen to an audiobook or watch a movie in it. It will also work well for putting toddlers to sleep.
A bedspread with ethnic appliqué
Even summer evenings can be chilly. A warm bedspread, boho style of course, preferably with tassels and ethnic patterns, is worth buying for this occasion. If your terrace is decorated in muted colors, you can choose a bedspread in stronger earth colors.
Floor pouffe with an openwork finish
You should be able to sit comfortably on your balcony. Not only large lounge furniture will look great. Floor poufs in various sizes are a hit. It is best if it is finished with an openwork top. Large pouffes will allow you to rest comfortably on the balcony, they just need to be resistant to outdoor conditions.
Rattan ornaments
You can find many rattan accessories in interior stores. They can be placed on the floor, on the table or hung on the wall. They will be an interesting addition not only on boho style terraces.
Braided lanterns
Light plays a big role on terraces. Spending time on the balcony in complete darkness is not pleasant. It is therefore worth taking care of the appropriate lighting. Not only small lamps, but also large, woven lanterns, which can be placed on the floor in various places, will work great. They will give off a beautiful, warm light that will brighten up any evening.
Green or plants on the balcony
Plants in all forms play an important role. From large, trendy monsters to small cacti. Climbing flowers are also great. It's important to have as many of them as possible. Just be sure to check which flowers will suit a sunny balcony and which prefer shade.
Seagrass baskets
You also need to find a place to store things on your patio. Baskets made from natural materials – such as seagrass – work well. Often these containers have lids and their appearance is reminiscent of Moroccan pottery. And they can hold really a lot. You can certainly hide your bedspread and cushions in them so they don't get wet. Moreover, they match the whole decor of the balcony in boho style.
Main photo: Sonnie Hiles/unsplash.com