The Ultimate Guide to Choosing the Perfect Pillows for Your Bedroom
You need about 3 min. to read this article.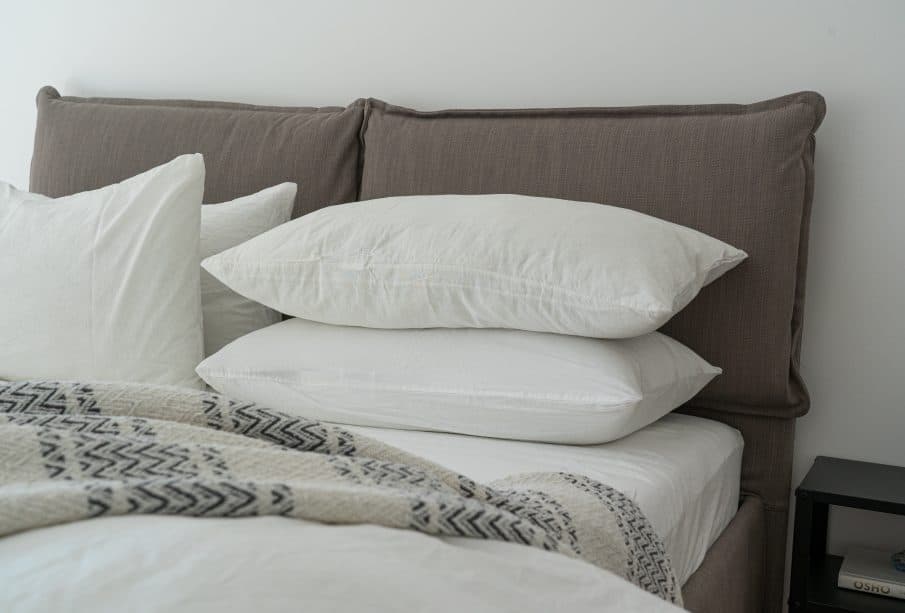 We all know the importance of getting a good night's sleep, and a comfortable pillow is a vital factor that contributes to it. If you're planning to upgrade your bedding collection, investing in a set of quality pillows should be at the top of your list. With so many different types and sizes of pillows available, choosing the right ones can be a bit overwhelming. To make the decision easier for you, we've put together this ultimate guide to choosing the perfect pillows for your bedroom.
Supportive pillows for a good night's sleep
First things first, let's talk about the importance of having supportive pillows. A good quality pillow should keep your head, neck, and spine aligned, allowing your muscles to relax and helping you get a good night's sleep. One great option to consider is memory foam pillows, which provide the perfect level of support and comfort. For a more luxurious option, silk pillows are also worth considering.
Linen pillowcases for style and comfort
Now that you've selected the perfect pillows for a good night's sleep, it's time to choose the right pillowcases. When it comes to pillowcases, nothing beats the timeless elegance of linen. Not only does linen add a touch of style and sophistication to your bedroom, but it's also extremely soft and comfortable to sleep on. Linen pillowcases are also highly durable and easy to care for, making them a perfect choice for everyday use.
Consider your sleeping position.
It's important to consider your sleeping position when choosing pillows for your bedroom. If you sleep on your back, a medium-firm pillow is ideal to keep your neck in a comfortable position. For side sleepers, a firm pillow that can keep your head and neck aligned with your spine is recommended. Finally, stomach sleepers should opt for a softer, flatter pillow that doesn't put too much pressure on their neck and spine.
Size matters
The size of your pillows also matters. Standard pillows are 20 inches by 26 inches, but you can also choose larger pillows for a more luxurious feel. King-sized pillows, which are 20 inches by 36 inches, are perfect for larger beds and those who like to have a bit more space. European-sized pillows, which are 26 inches by 26 inches, are great for adding a pop of color or texture to your bedding collection.
Final thoughts
Choosing the perfect pillows for your bedroom can make a world of difference when it comes to getting a good night's sleep. With these tips in mind, you'll be able to choose the perfect pillows that not only support your sleeping habits but also complement your style. Remember to invest in high-quality linen pillowcases to complete the look and feel of your perfect pillows. Sweet dreams!
Main photo: Castorly Stock/pexels.com
Sponsored text