Simplicity on the balcony – for fans of minimalism
You need about 3 min. to read this article.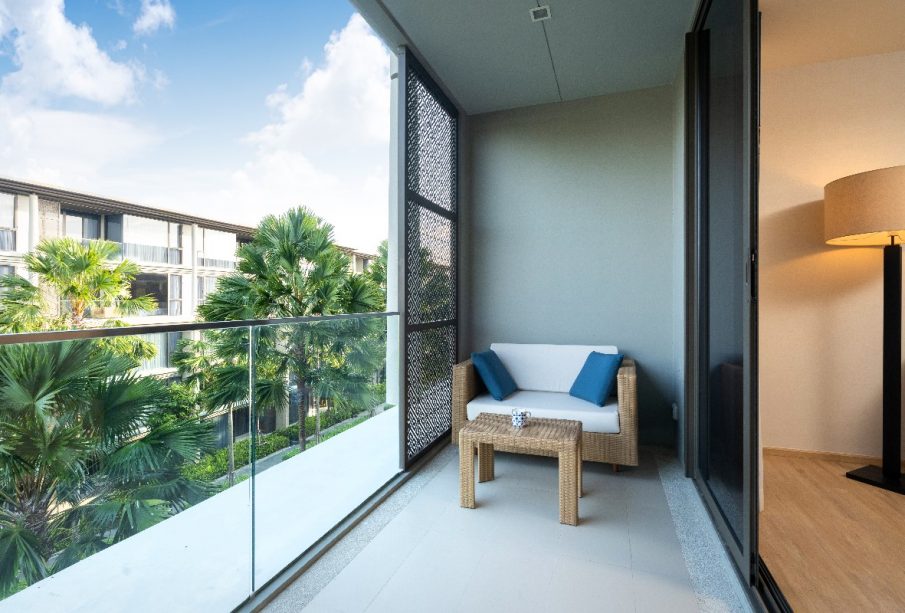 Minimalism is a way of interior design, which we can apply in different rooms. It can also be useful outside the apartment, when we want to decorate our balcony in an aesthetic and functional way. Here are some tips and inspirations that will surely come in handy.
Small balcony – perfect for minimalist arrangements
Small spaces help in deciding on a minimalist arrangement of the balcony. Why is that so? Because one of its advantages is functionality, which is extremely important when you have literally 2 or 3 m2 of space to develop. Let's remember that it is a place where we relax and often grow flowers or vegetables. This makes it all the more important to think about removing things that are not essential – everyone should sort through the useful and the unnecessary by themselves
Minimalist balcony and growing flowers
If you decide on a minimalist balcony, you don't necessarily have to get rid of plants. If you want to save space, simply use the walls surrounding the balcony as display areas for interesting plants. Even a dozen or so small pots can fit in a small space. Make sure they are all the same. It's best if they aren't hanging plants. The shoots they produce can visually disrupt the minimalist style of our balcony. Larger specimens can be placed, for example, in the corners
Furniture for a minimalist balcony
The right furniture for a minimalist balcony is also an important consideration. Of course, there can't be too many: a small table and a chair or a bench will suffice. Invest in a small table with a rectangular or square top and a simple bench. A thick, woolen blanket, lamps or lanterns hung on the balustrade can add to the special atmosphere
Natural materials
Minimalist balconies look very good when you use natural materials for their arrangement. So you can use a linen blanket, but also bamboo or wicker mats. A simple wooden chair in Scandinavian style will also work great.
Hammock? Definitely yes!
If you like to spend lazy afternoons onthe balcony with a book in hand, a hammock is a good idea. It is best if it is made of natural material. You can choose to cover it with a bamboo mat. This solution will not only be quite comfortable and easy to disassemble, in short, minimalistic, but also very stylish. Let's think: instead of pushing heavy and problematic furniture in a small space, we will use a sheet of fabric, which can always be dismantled and hidden in a small cabinet
Minimalist awnings
The desire to provide yourself with adequate protection from the sun or wind, but also from the prying eyes of neighbors, makes you choose the right cover. These may be mats made of wicker, bamboo or synthetic mats. However, you can be tempted by more modern solutions. We are talking about minimalistic balcony awnings. Very fashionable are two-color models that combine black and white. Beautiful, minimalist and extremely practical.