Minimalist interior, or what kind of interior? 6 basic rules
You need about 4 min. to read this article.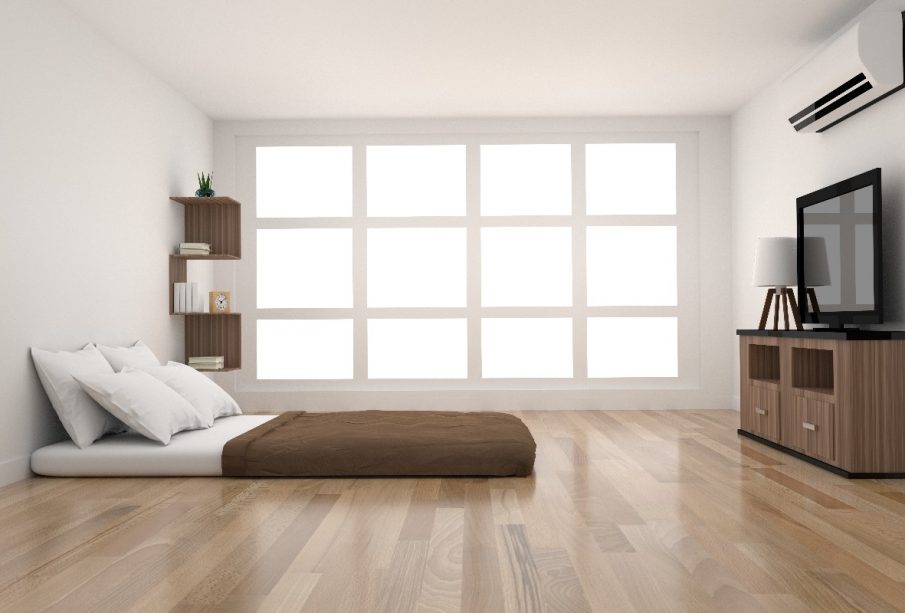 Minimalist interiors with clean lines and exposed walls are populating our feeds on Instagram and Pinterest boards. More and more people are finding beauty in simplicity
They are organizing rooms and investing in beautiful, durable furnishings. They're resigning themselves to filling their homes with meaningless things. But oversimplifying puts them at risk of creating a cold, unattractive space. Check out how to decorate a cozy home but free of clutter!
Less is more
Minimalist interior design leaves no room for clutter. Think about where you usually keep things. If you have a lot of small items in your study, bedroom or living room, invest in some organizers. This will make it easier for you to stay organized. The same principle applies throughout your home.
When designing a room, it's a good idea to follow pragmatism. In minimalist interiors there are few objects, so think about what you want to put in them. Combine aesthetic and practical qualities. Think about a stunning chandelier over the dining table. Such lighting is not only functional, but will also emphasize the character of the interior
>> See also: 10 ways to bring minimalism into your home
Create a neutral base
Minimalism is inseparably associated with order, and this also applies to colors. White, subtle shades of grey and pastels are an inseparable element of minimalist decor. While you can add brighter colors, limit yourself to one or two. Do you want to optically brighten the interior? Then you can combine white with beige
Wondering how to decorate a minimalist bedroom? Choose a monochromatic color palette based on light gray. To bring a cozy atmosphere into the interior, put a bed upholstered with a soft, woolen fabric. Put stylish linen wallpaper on the walls and a fluffy rug on the floor. Let the different textures complement each other and create a soothing atmosphere.
Maximize storage space
Just because you want to design a minimalist interior doesn't mean you have to give up all your stuff. Just find the right place for them. By the way, throw away piles of unnecessary papers, long-read newspapers. Also get rid of trinkets that only clutter your desk, closet or shelves.
Play with texture
Want to hide all the clutter and only have a few items in sight? Are you afraid that then the room will become boring? Don't be! By mixing different textures , you will liven up the interior while keeping the classic minimalism.
If you want to decorate the interior in a minimalist style, follow the rule: less is more. Avoid things that can distract you. Remember that each element influences the climate of the room. Invest in beautiful furniture and accessories that will stand the test of time
Let in as much sunlight as possible so the room doesn't look cold. Do away with curtains or use ones that are made of airy fabrics. Don't worry about not filling every inch of space and wall. Minimalism is great proof that empty spaces look just as impressive.
Give your interior a personal touch
Many people think that there is no room for accessories in a minimalist interior. This is not true, in fact they are a key part of the decor. You can place scented candles or books on the coffee table . Put a woolen, warm blanket on the sofa. In this way, you will bring a cozy atmosphere to the interior.
Minimalist space does not have to be devoid of personality. Try to make the interior reflect your taste and character. Whether it's the layout of the rooms or your choice of furniture, tailor your home to your lifestyle. Wondering how to bring a cozy atmosphere to the interior? You can hang large photos on the walls or put a carefully selected collection of souvenirs collected during your travels on a shelf.
Choose simple decorations
In a minimalist room, you can go ahead and place one or two decorations. A vase of flowers or a small potted plant are two classic examples. If the interior is dominated by muted colors, you can choose accents in a contrasting shade (e.g. red or yellow). This will make them eye-catching and give the space a bit of energy.