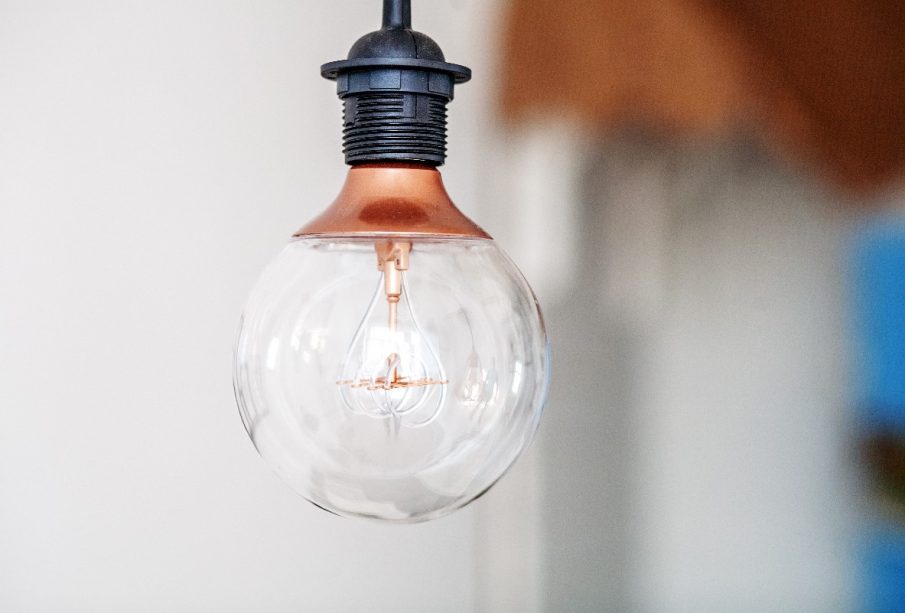 Everyone who dreams about industrial interior should change their lighting to resemble old factory interior lighting. Thanks to that the room will gain an industrial flair.
Inspiration taken from a factory
Factory lamps were supposed to be functional, without any decorative details. They are mainly made of metal or materials imitating metal and became a great addition to simple, modern interiors. The construction and shape of the lamps illuminate the rooms very precisely – this type of lamp is perfect for the dining room or for the kitchen placed over the kitchen island.
Industrial massive metal lamps, bulbs connected together or a bulb in a cage-like shade look stylish and clumsy at the same time. They make the interior very modern and have a unique character.
Factory-like lighting fits mainly to Scandinavian and industrial interiors. In other interiors such lighting may look grotesque.
The beginning of fashion for loft lighting
In the 80s of the 20th century, heavy metal lamps, which were attached to the ceilings by chains, were the most common lighting in factories. When industrial interiors began to be changed into apartments and commercial premises, the fashion for loft interiors came. Recently, such interiors have become more and more popular. Nowadays, interior designers more and more often choose loft lamps, which give the rooms a raw look. Some models of such lamps designed by famous designers reach dizzying prices.
Industrial inspirations
Light bulb on a cable
Light bulb on a long cable looks great, and this is no negligence. In an elegant kitchen, such lighting catches the eye. Black cables hanging seemingly without any order add charm to the interior.
Industrial wall lamp
Loft wall lamp is a great addition to the bedroom and bathroom. Such lamps are very functional and elegant.
Loft concrete lamps
Concrete in various forms appeared in loft interiors. Recently you can also find concrete lamps straight from the factory. These lamps are well made and perfectly fit into the raw loft interior. Lamps made of concrete will work well for example in the dining room – hung over a raw wooden table or as the main lighting in the kitchen.
Loft lamp DIY
You don't have to spend millions to have unique lighting straight from the factory. You can make such lamps yourself from
jars – you just need to drill a hole for the bulb holder in the cap, put the bulb in the jar and screw it on. Larger jars work best for this,

metal bucket – you just need to make a hole in the bottom of the bucket for the holder, put in the bulb holder and you can enjoy a beautiful loft lamp for a penny.