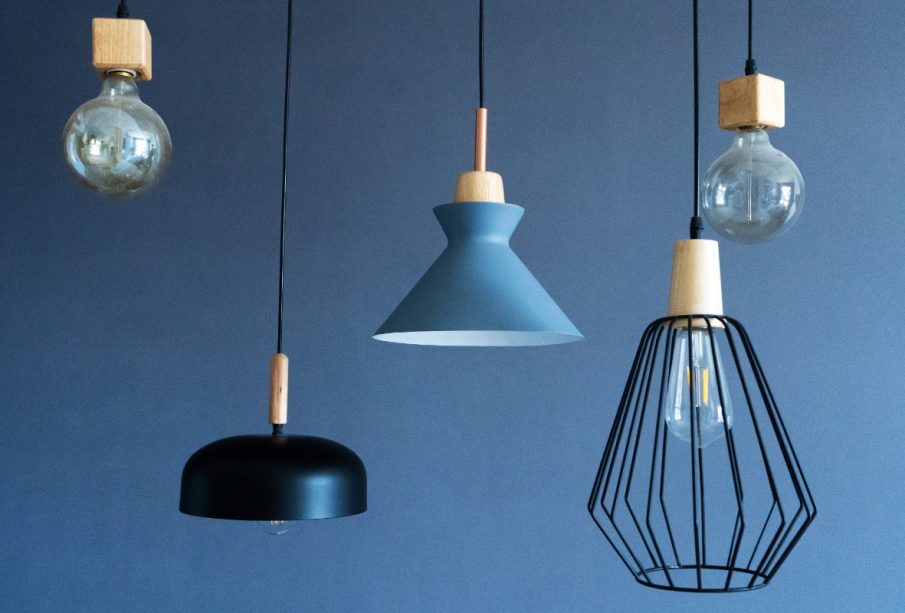 In the loft style interiors, lighting plays a very important role. What rules should be followed when choosing light bulbs? Here are some valuable tips
What are the characteristics of industrial lighting?
First of all, it must beautifully blend with minimalism and severity characteristic for the industrial style and emphasize the charm of concrete and red brick. We can use for this purpose both lamps, chandeliers and wall lamps illuminating side areas of rooms. Industrial lighting is primarily simplicity – often a properly framed light bulb looks sensational. There are many possibilities
Industrial lighting for a living room
Although the industrial style is characterized by minimalism, it is worth that the chandelier stands out a bit and attracts attention. Instead of a single, classic lamp, we can bet on a three-piece industrial lamp. It may consist of bulbs pulled out on top, but enriched with a metal frame imitating lampshade. It is worth using LED bulbs, which have a longer life and consume less energy. You can also choose a chandelier with exposed bulbs, where the decorative element will be tangled wires or metal wires, on which the bulbs hang. Wall lamps in a similar style can be placed on the walls so that they illuminate spaces where you can, for example, sit in a comfortable armchair with a book or with a cup of coffee
DIY loft lamp
The advantage of loft lighting is that with a little desire and skill we can make them ourselves. Natural materials, such as linen rope and old wood, harmonize well with the industrial interior. In the beam of old wood, we drill a place for wires and place light bulbs. The whole thing is attached to the ceiling on a linen rope. Sometimes the wood is aged with coffee and stain. A chandelier for three or four exposed bulbs prepared in such a way will look great in the industrial interior of our apartment – especially over the table in the living room
Metal lamps with a shade. Which ones will suit loft style?
In case of metal lamps with a lampshade, simplicity is the most important thing. Try to avoid decorative pieces, but if you want to slightly break the austere style, you can try a lamp with one decorative detail. Popular are black lamps with flat shades, which create unusual atmosphere and illuminate the room beautifully. You can also add a gold-painted wire that connects two or three lampshades
Imitations of concrete and copper
Rawness of loft style perfectly emphasizes concrete and everything that imitates it. The same is with the color of copper, which looks great in such arrangements. Of course it is difficult to find concrete lamps, but you can bet on their very interesting imitations. Made of metal, they will certainly work well in many a loft. Apart from hanging chandeliers and wall lamps, it is also worth betting on standing lamps or bedside lamps.