You need about 3 min. to read this article.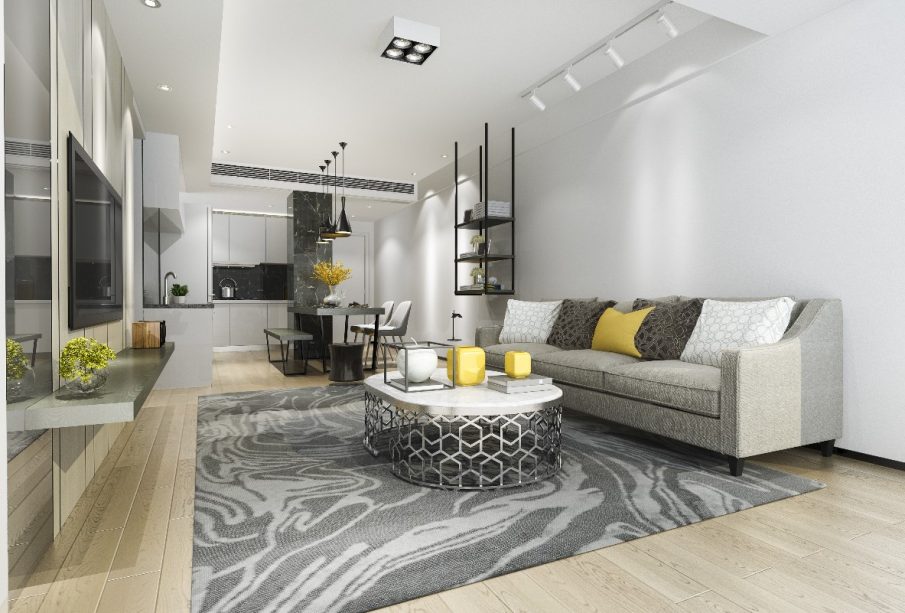 Soft loft style is ideal for people who like the industrial style in interior design, but prefer its softer version. The effect is achieved by choosing the right accessories. Which ones? We suggest
Why soft loft?
Industrial style was born in specific post-industrial spaces. We may like their style, but it is very difficult to transfer it directly and without any compromises to typical apartments and houses. Sometimes it's also about replacing expensive materials with slightly cheaper ones, which will be slightly different from the loft classic
For whom the loft style in a milder version?
It is worth remembering that the industrial style was created out of necessity – there were numerous premises left after the old industrial buildings to adapt. However, it quickly became the realm of New York's artistic bohemians. People of the pen, painters and other artists felt great in the open interiors, perhaps conducive to creative activity. It is true that interiors in the industrial style, even softened, is not an offer for everyone. You need to have some courage to consistently build industrial arrangements. This style is perfect for people who like the raw style, but want to add some warmth to the interior in the form of lamps or copper accessories
Soft loft style – the realm of DIY
When creating an industrial interior with a softer character, it is worth looking at additional made in DIY technique. To create such a style, you can use old bottles, and even furniture made from pallets or wooden boxes. A bed made from wooden pallets will look great in the soft loft style. You can also make a coffee table from an old barrel or make it from a slice of wood. You can also make a coffee table out of an old barrel or make it out of a slice of wood. It looks great if it has some cavities inside and you can fill the holes with blue or red colored resin
A lot of wooden elements in the interior
It is well known that the loft style is primarily large spaces, concrete, brick, exposed pipes and wires. Soft lo ft, as a rule, duplicates this scheme, but enriching it with elements that slightly warm up the interior. These may be lamps with a warm color or wooden accessories. As a rule, it is this material that visually warms the interior. It is worth using it, introducing to the soft loft living room a table made of old wood with legs made of a metal flat bar. Stairs with steps made of old wood will also be a very good choice
Greenery in a mild industrial style
Greenery and industrialism? This combination will definitely work in its mild version. Place green plants in decorative flowerbeds or a "living wall" made of reindeer weed.
Soft loft, or a large role of backlighting
Soft loft style can be achieved very quickly by using illuminated cabinets or bookshelves, which will beautifully warm up the interior and add to its unique atmosphere. Such lighting should also be used on the stairs
Bright accents in loft interiors
In soft loft style interiors there will also be a place for colorful accessories. However, it is important that these are only small accents, which will not overwhelm the entire interior. An example can be a blood-red vase, which will stand out in the austere space.