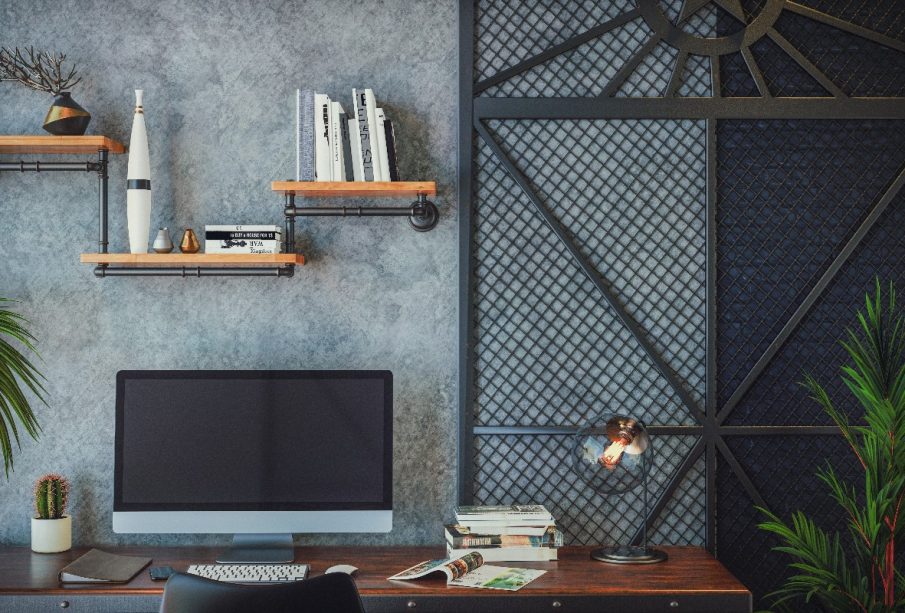 Derived from the 50s of the last century and initiated in the USA, loft style perfectly finds its place also in our native interiors. Thanks to that it is gaining more and more popularity
What is an apartment decorated in loft style?
To be able to enjoy a beautiful space arranged in this style, we do not have to buy post-production properties. We can also get this effect in a classic apartment.
Interiors arranged in the industrial style are characterized primarily by simplicity and severity. There is no place for decorative trinkets, bold colors or extravagance. To make the loft style look really effective, it is best to limit yourself to three colors when arranging it The most popular color solution in this case are combinations of white, gray and black, gray, copper and black or gray and black
In addition, apartments decorated in the loft style should be characterized by the lowest possible number of partitions and dividers. It should be remembered that this style derives from the production halls and workshops, where the space was usually one big square Therefore, bet, for example, on a kitchen combined with a living room.
Walls and floors
Walls and floors are the base, which will allow you to get a stunning effect when decorating loft apartments. In case of walls, bet on such materials as concrete or brick, which with their rawness perfectly refer to the times of industrial interiors
However, when it comes to floors, a great solution will be parquet made of aged wood or boards with a concrete, raw structure
Metal details
Having the base, now it is worth to think about the interior furnishing. In loft apartments, all kinds of furniture with a soul, which have already lived out their glory days, will be perfect, but thanks to us, they can regain their second youth. An interesting solution are also all kinds of tables, sofas and chairs finished with metal, which is a characteristic raw material for industrial rooms. However, when equipping the interior, it is worth remembering that the most important thing is unlimited space, so be moderate when it comes to the amount of furniture and accessories and limit yourself only to those necessary to maintain the functionality of the rooms
Proper lighting is the key to success
Apartment arranged in industrial style could not do without proper lighting. In this case, all kinds of lamps stylized as old factory spotlights will be the king, preferably such that are mounted only on a long cable. Currently, in stores you can find a variety of models of lamps and lighting fixtures, which perfectly fit into the style of loft interiors, and also meet the standards of safety and energy efficiency
What to remember?
When decorating an apartment in the loft style, you should first of all remember that this style comes from the post-production interiors. Therefore, in it there is no place for curtains in the windows. The only alternative can be long heavy curtains or drapes. It is also worth resigning from all kinds of trinkets. A perfect substitute will be all kinds of abstract paintings, referring with their style to the founding fathers of the loft style, namely artists
Despite appearances, decorating an apartment in the loft style is not a complicated art. You only need to remember about a few key principles and materials, which are the basis of this fashionable interior trend. Its immense popularity made it possible to find in stores almost all the necessary elements needed to introduce it into our interior.