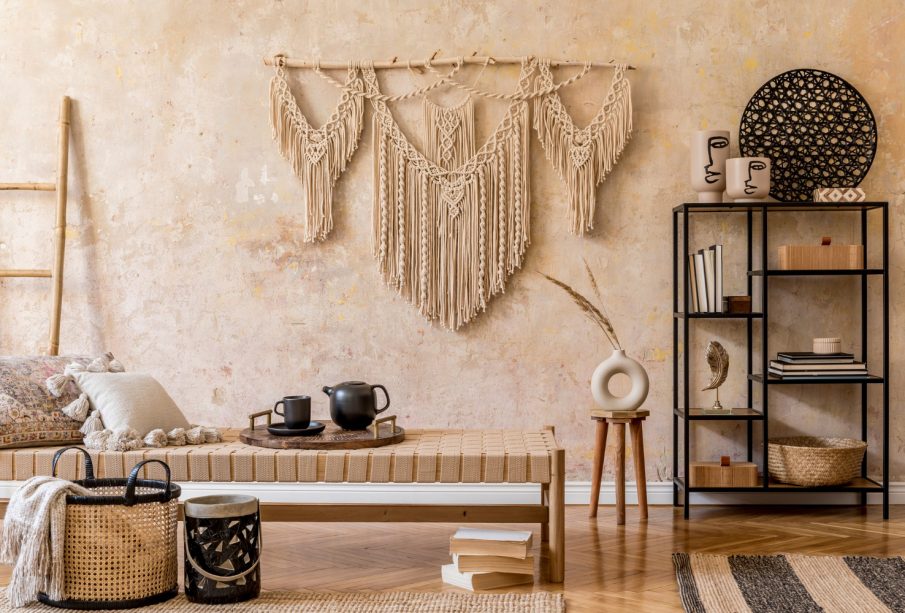 Rustic style has recently experienced a real renaissance. Maybe because of the fact that it is associated with idyll, which prevailed in the country houses of our grandparents. What kind of decorations in this style is worth choosing?
Before we start with choosing fashionable wall decorations in the rustic style, we must know what actually characterizes it. Well, its name comes from the English language, from the word "rustic", which is a synonym of words "rural" or "peculiar". In Poland, this style is identified mainly with the decor of old cottages or noble manors. Characteristic of the rustic style are, inter alia, wooden furniture (which today also return to favor). Wood is also the basis when it comes to arranging or decorating interiors in a rustic style.
A note of the past combined with a breath of nature, or what decorations in rustic style to choose?
Rustic style brings a certain idyllicity and tranquility to the interiors, although some people associate it with excessive accumulation of unnecessary trinkets. However, it depends only and exclusively on us, whether we artistically "clutter" the room. Nowadays, many people want to live in harmony with nature, which is why they change their eating style (do not eat animal products), clothing (choose only ecological fabrics) or renovate and decorate their homes in such a way as to promote the idea of "slow life", in which the rustic style fits perfectly.
>> See also: Rustic flooring – which one to choose?
Before we start choosing accessories for the wall, we need to think about what are actually the main features of the rustic style. Perhaps the most important issue in rustic interior design is, of course, the choice of natural materials and fabrics.
As we mentioned earlier, the base material is wood, so many arrangements revolve around it. Although the furniture is very often painted white, and this is due to the fact that white goes very well with beige, in which there are, for example, sofas in the living room.
In a rustic living room, we can also find a lot of furniture that has a significant number of shelves, which are a place not only for books, but also any decorations, such as figurines or kitchenware. Yes, in the rustic style it is fashionable to show tableware, and not to lock it in an invisible place for household members or guests, in the kitchen.
Decorations for the wall in a rustic style. What to bet on?
Remember that it is usually the colors, scents and just the decorative accessories that build the atmosphere of a given interior. Do you remember huge ferns, which hung on the walls in your grandparents' house? Such flowers fit perfectly into the interior in a rustic style. A flowerpot stand can be made of wooden pallets, which you can paint white later. Green ferns placed on them will add character and idyllicity to the corner on the wall
You can also stick a wall mural on the wall in a typically rustic style. Very interesting are those which resemble stone walls, but are arranged with wooden elements. Decorations in various patterns or prints also look good on the walls.
>> See also: Fashion for rustic sliding doors – see the latest trends!
A great and good-looking decoration in the rustic style are also wall mirrors in frames made of old wood, as well as minimalist, wooden ornaments hanging on the walls. Also interesting are photos in thicker frames or landscapes, colored to match the accessories in the room.
In the kitchen, we can hang wooden ladles as wall decorations
As you can see, all the time intertwines the theme of wood, which can be matched in many ways, and it is always an indicator of both elegance, as well as the original character of familiarity, which has and should be associated with just rustic style.