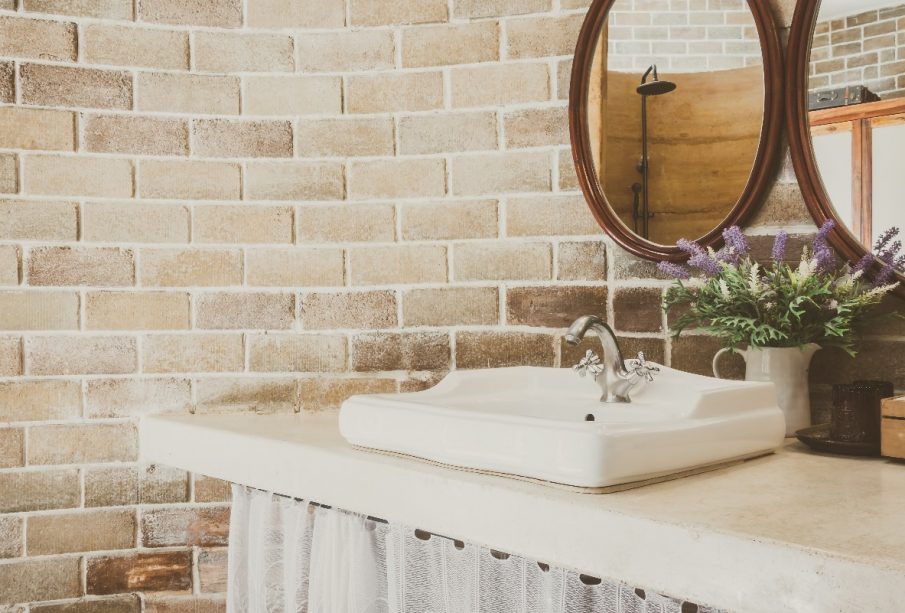 Many people confuse the rustic style with minimalism. Although both use natural materials, they are very different from each other.


In the article, we will suggest what characterize them, as well as how to skillfully combine them. Rustic style is most often associated with tranquility and longing for an idyllic life surrounded by nature. More and more often it appears in the interiors of apartments in cities. In combination with elements of minimalism will give the interior a pleasant timeless character.
What are the characteristics of the rustic style?
Rustic style refers to the idyllic associations with rurality. In interior design it can be quite easily recognized by numerous borrowings and inspirations from nature. Designers offer wooden finishes, raw materials, but also a wealth of decorations referring to the folk style. Originally, rusticism refers to the aesthetics taken from the nineteenth-century countryside. It brings back in a changed, slightly modernized form the character of manors and peasant houses, nostalgically referring to life in harmony with nature. For this reason, we can find a lot of natural materials and fabrics in rustic interiors
Undoubtedly, wood with its visible grain reigns there. There also appear brass, copper, iron or stone finishes. Colors in such interiors should be warm and natural, such as white or beige. They can also be enriched with earth colors: various shades of brown, gray and green. Rustic style is also popular folk patterns – flowers, checks, stripes
There are also embroideries and laces, especially on tablecloths, curtains and bedclothes. However, the whole should be based on simplicity and naturalness. Accessories play a significant role in such interiors. It is they who give the whole a homely, idyllic expression. You can bet on antique containers for tea, decorative tableware, as well as wicker baskets, linen napkins, dried flowers or garlands.


Minimalism – what distinguishes it?
Minimalist style is primarily about choosing quality over quantity, as well as moderation and balance. Characteristic here is a fairly narrow color palette, which is usually limited to neutral colors – white, beige, gray – with a possible accent of blue, lavender or light brown. The key role here plays good lighting, which optically enlarges the space and gives it lightness

Minimalism also means simple forms without unnecessary decorations. Modular furniture used should have a rather uniform texture, for this reason, high quality plastic is usually used in their production. This style will certainly appeal to people who value harmony and order. Without unnecessary decorations, it is definitely easier to keep order in the apartment and you can better use the available space.
However, minimalist interiors should not lack plants. By consciously giving up decorations, it is they that enliven the apartment. Alternatively, you can invest in an interesting poster or a painting with abstract graphics
How to create timeless decor?
Currently, more and more often we can meet with a combination of many styles. Rusticism together with minimalism create a great duet and work perfectly in interior design. The result is bright, spacious, yet pleasant and cozy spaces. Above all, it is important to exercise restraint and give the apartment an individual character
Even in small spaces, bright walls and simple, ascetic lamps taken from the minimalist style work perfectly. After adding a comfortable sofa, a wooden table with a lace tablecloth and rustic curtains, the interior becomes more cozy. It is worth remembering to emphasize traditional and natural decor elements, such as wooden chairs, an old closet from an antique shop or family heirlooms

In combination with modern minimalism and modesty of form, the effect can be surprising. Such interiors never cease to impress with their timeless style.