Garden hammocks – everything you need to know about them
You need about 5 min. to read this article.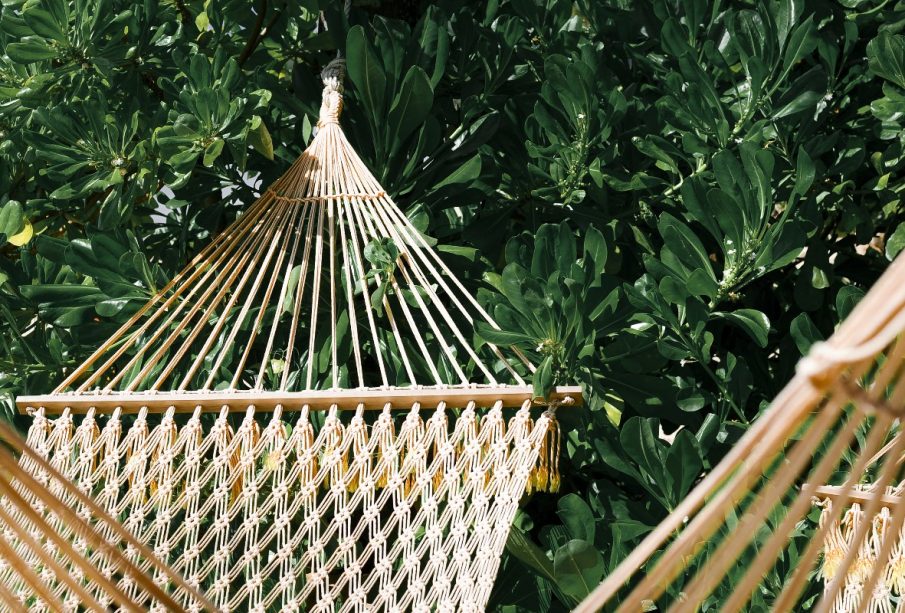 The editorial office is not responsible for the content of the article and the personal views of the author.
The standard equipment of the backyard space is no longer just lounge furniture, but also garden hammocks, which are considered one of the best elements for complete relaxation in the fresh air. Which hammock in the garden will work best? What to pay special attention when choosing it? We present a compendium of knowledge in this area
Garden hammocks – specifications
If you want to invest in a hammock that will serve in the comfort of your garden, you need to take into account at least several aspects. Think about who will primarily be using it, as garden hammocks for children and adults are completely different. Also, think about where you will mount it. How to hang a ham mock by a fence or how to attach a hammock to a tree are questions you need to answer even before buying a specific model. If there are no trees in your green area, you can successfully choose a garden hammock with a frame, which you can place anywhere, including on the terrace, to relax among other household members
The material that the hammock is made of is important. Consider the maximum weight that this piece of garden equipment can take. Garden hammocks must be durable and resistant to various weather conditions. They should be easy to clean, waterproof, resistant to sunlight but also low temperatures. Admittedly, a hammock can easily be rolled up to store indoors in winter, but in early spring, when you can already use it, the weather can take you by surprise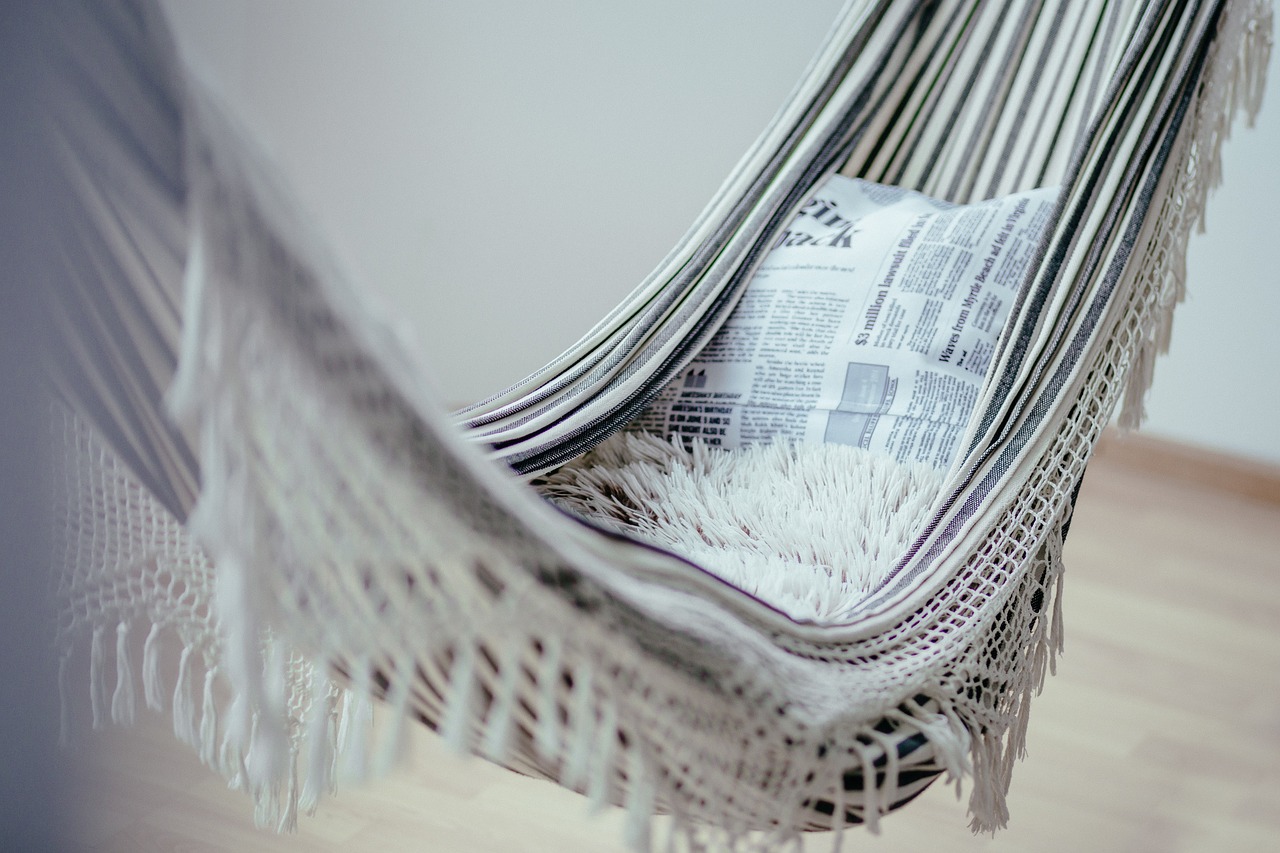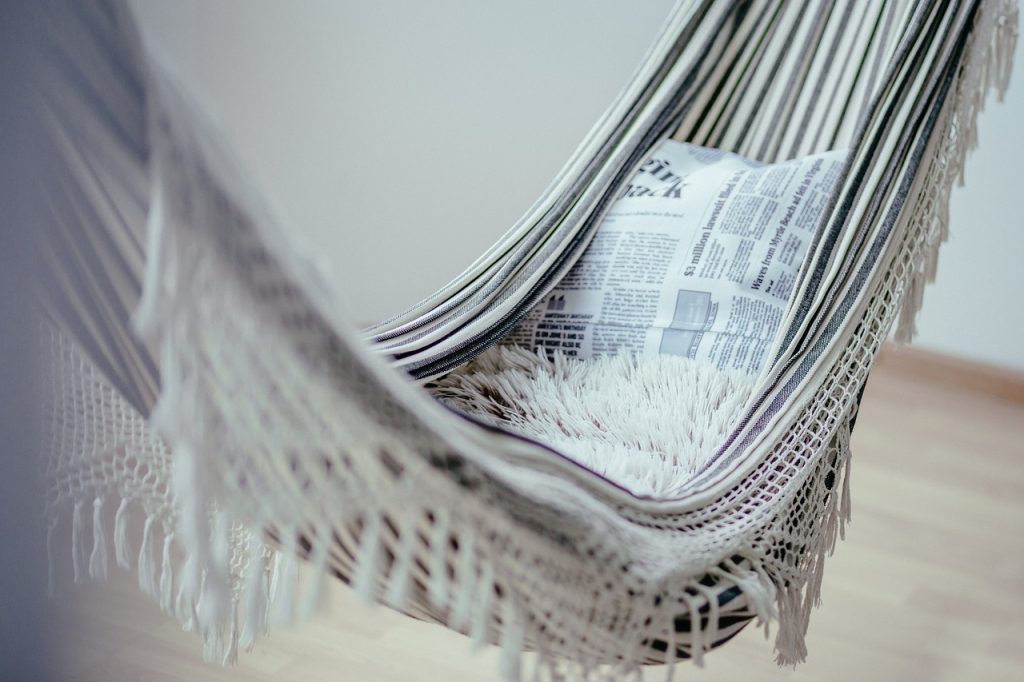 In the countryside, a garden hammock with a mosquito net will be perfect, where you can take an afternoon nap in complete comfort without the risk of invasion by mosquitoes or flies. If you want to spend your free time in a hammock, but also other family members, maybe you should choose a 2-person hammock?
Garden hammocks and safety
Always pay attention to safety. A hammock has to provide complete relaxation, it cannot tip over, bend or break under the weight of your body. The hammock should be suspended optimally above the ground, so that when you lie down in it, you can still swing slightly. Importantly, the hammock must be used for its intended purpose, as a garden chair or a basic rest will not work very well. Rather, it serves as an accessory in order to achieve a complete oasis of relaxation outdoors
Choose garden hammocks from reputable manufacturers that have the necessary quality certifications. Only such guarantee optimal safety and comfort. Buying a hammock is not associated with too large an investment, but it is worth focusing your attention on the standard of its manufacture, so that it can serve at least a few seasons
Garden hammocks not only for the home space
It turns out that the hammock has become such a popular and, above all, beloved element of home space equipment, that we willingly use such a rest also in the privacy of our homes. What's more, if you can not enjoy your own garden, you can create a relaxation zone on the balcony. The hammock for the balcony is, of course, smaller, a Brazilian hammock in the form of a suspended swing will work great. This one does not require too much space, and resting on it can be equally comfortable
Exactly the same type can be used as a hammock for a room. It will work well both in the children's room and in a representative living room. Increasingly popular is the style of arrangement boho, for which the hammock is a characteristic feature
Garden hammocks and the style of arrangement of green areas
Hammock can be an excellent decorative element of the garden, it also works as a functional rest. It is in it that you can read a book, listen to music, sunbathe or even sleep. No wonder it has gained itself such a numerous group of supporters. Garden hammocks can be chosen freely, according to their practical features, but also paying attention to aesthetics
If your garden is to be idyllic, a bit romantic, choose a braided hammock boho. Its decoration may be strings, or even accents of decorative lace. In the classic or retro garden hammock with elements of wood or on a frame of natural planks will work well. If the backyard space is eclectic, a multi-colored hammock with stripes or geometric patterns will be a beautiful complement. In fact, manufacturers today offer us a full palette of colors and patterns of fabrics, which are made of hammocks. It is always good to choose those that will be easy to clean and will not get dirty quickly – a white hammock, although it looks beautiful, may not be completely practical
Spring is just around the corner, so think about choosing a particular hammock model now. Soon you will enjoy spending time outdoors, lounging on this kind of rocking bed. A hammock calms you down, gives you optimal relaxation, calms you down, relaxes you, gives you really a lot of pleasure. Just a short rest on a hammock in the rhythm of a light swaying is enough to get energy to act