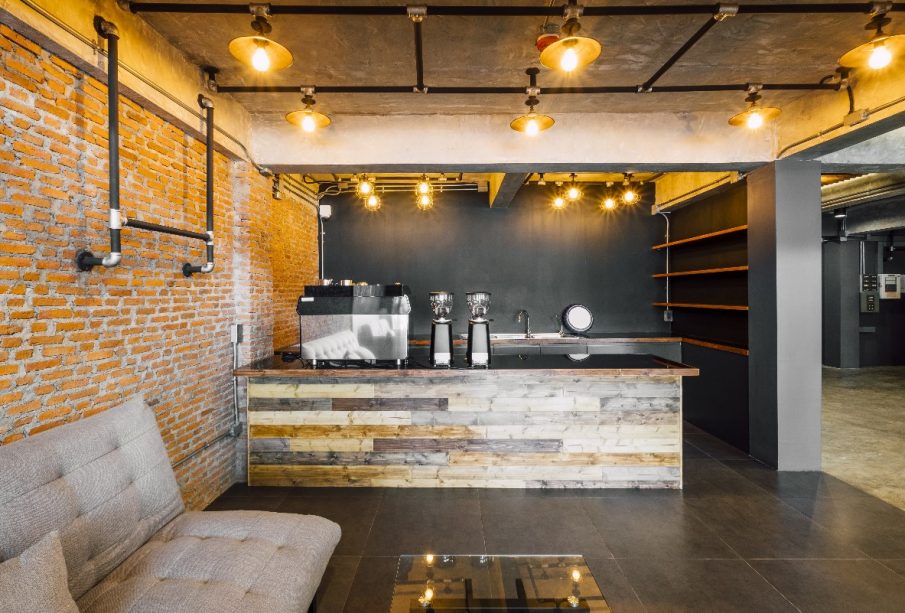 Interiors with raw character of decor are extremely popular today. Concrete, brick and their combinations, e.g. with metal, in an obvious way refer to the equipment of old industrial halls on whose image the industrial style is based. What are its features and what determines its popularity? We will try to answer this question
Industrial style – where does it draw inspiration from?
Industrialstyle refers to the appearance of industrial halls, which in the past were necessarily adapted to residential spaces. Its history began in the United States of America in the 1950s, but it gained real fame two decades later. It was then that lofts became popular, i.e. post-factory rooms arranged into apartments, among others by New York artists. What was a product of necessity, after some time became a sign of good taste and a separate style in interior design. Its most important features include the love of large and open spaces, raw and ascetic character, but also a limited color palette. In Poland, the popularity of industrial style began in the 90s
Weakness for large spaces
Typical lofts are spacious apartments where large amount of free space is a characteristic element. Also characteristic is a small number of divisions between individual parts of the apartment – such as connecting the living room with the kitchen. The impression of spaciousness is enhanced by large windows. As a rule, there is no question of covering them with curtains or roller blinds – after all, such elements were certainly missing in the real factory rooms.
What colors prevail in the industrial style?
The colors preferred in the industrial style are also governed by minimalism. Grey, black and white tones prevail. Sometimes they are given an aged effect – such shades go better with brick, stone or concrete than, for example, snow white. More bright and colorful accessories are in this case rather an expression of personal arrangement of a given interior and can refer to details, e.g. lamps, wall lamps. Also floors in an industrial interior should match the style. A good choice will be not only concrete elements, but also floors made of epoxy resin or aged boards. It is also worth exposing elements that are clearly related to the origin of the loft style, such as pipes and roof beams.
The role of lighting
Properly falling light is of great importance not only for industrial interiors, but here its role is special and largely affects the final effect. During the day, the right amount of light is provided by spacious windows, which are a reference to industrial halls. In the evening it is necessary to bet on lamps and wall lamps, also referring to factory equipment, such as solid metal or aluminum fixtures. Sometimes their place is taken by models of lamps made from an old beam
What materials are often used in industrial style?
Spaces arranged in industrial style are the realm of natural and raw materials, which blend in best here. You should find here variously used concrete. Brick will look great and it is worth that it is old or aged. Also, natural fabrics – for example linen. Old wood also fits well but it should not serve to visually warm up the space.
Furniture that will fit well in the industrial style
Contrary to appearances, furniture for spaces in industrial style does not have to be simple and ascetic as, for example, in Norwegian style. Sometimes contrasts are used, choosing quite comfortable and decorated models. However, it is always worth that these were stylish and interesting furniture. In search of such furniture, it is worth to go to an old commission shop, the stock exchange or look for them at online auctions.