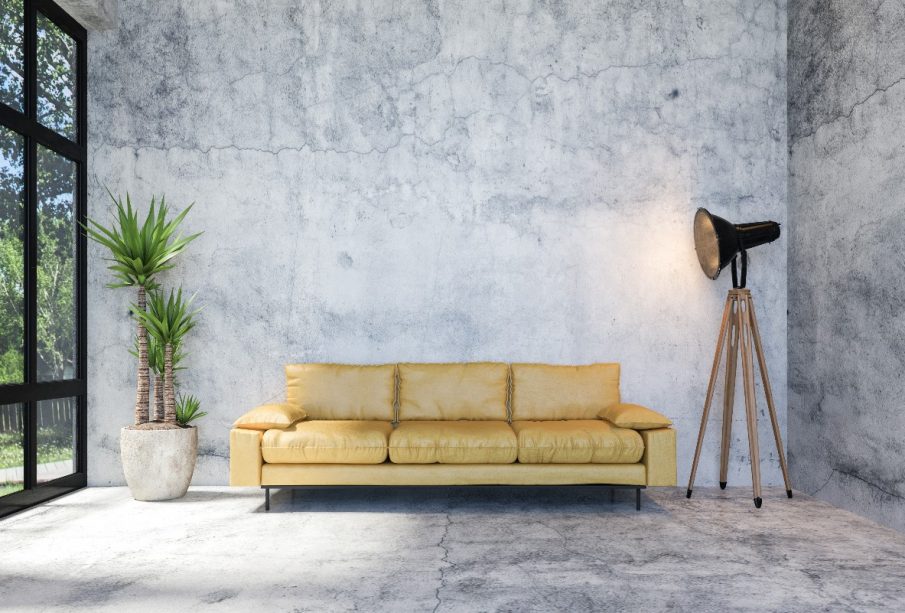 Loft style, otherwise known as industrial style, was delayed in the 1990s to reach Poland. For several years, its popularity has been constantly growing. So it is worth getting to know its history a little better. Who knows, maybe it will inspire you to make changes in the interior of your apartment?
Loft, or what?
Earlier than anyone realized the emergence of a new style, apartments appeared in former production areas adapted for social purposes. Lofts, as they are called, were characterized by specific features of industrial construction. Walls made of unplastered brick, concrete, sometimes stone, exposed pipes on the walls, high interiors and similarly large windows with muntins are characteristic features of New York lofts, which later became iconic features of the new style
When did the loft style emerge?
Apartments called lofts, which began to be created in post-industrial spaces, became popular already in the 1950s. It is true, however, that this was mainly due to the large availability of such properties on the market and their relatively low price. It was not until the 1960s and 1970s that lofts began to be associated with apartments worthy of artists. Their cradle is considered to be New York's Manhattan
When did loft style appear in Poland?
It is assumed that the industrial style appeared in Poland in the 90's. Our society at that time wanted at all costs to assimilate everything that came from the West and the United States. Lofts, associated with New York, were one of the inspirations. However, at first it was used rather sparingly. An interesting fact is that the first lofts in Poland were created in Łódź. In this way the buildings of Karol Scheibler's factory from the 19th century were revitalized and put to residential use. Similar assumptions, also in over a hundred-year-old buildings, were implemented in Kołobrzeg, Żyrardów, Zielona Góra, Bytom and Wrocław, i.e. everywhere where old factories were located.
Loft style and colors
Loft style is associated with gray concrete and orange or red bricks. This style is rather dominated by subdued colors such as white or black. However, this does not mean that we cannot introduce a bit of color to it. It will be a good idea to choose a few accessories in vivid colors, which will slightly warm up the austere interior
Popular finishes in loft style
Apartment in industrial style must be carefully designed. You need to take care of every detail. The materials most often used to finish apartments in this style are primarily glass, plastic, metal and concrete. For the floor is often used instead of concrete epoxy resin flooring or wooden parquet. OSB elements and raw boards also work well in such interiors. To emphasize the industrial style even more, it is worth leaving all pipes and wires outside
How to live in lofts?
Contrary to appearances, post-factory spaces and the style shaped by their development will definitely not be conducive to depression. Why? Certainly not because of fabulous colors, because it is not used in this case, but for the impression intensified by several elements of loft style. We are dealing here with a synthesis of bright colors, large and undivided spaces, and high windows with muntins, which let a lot of light into the room. Mezzanine floors in bedrooms and bookcases, typical for lofts, only enhance the impression of spaciousness