You need about 3 min. to read this article.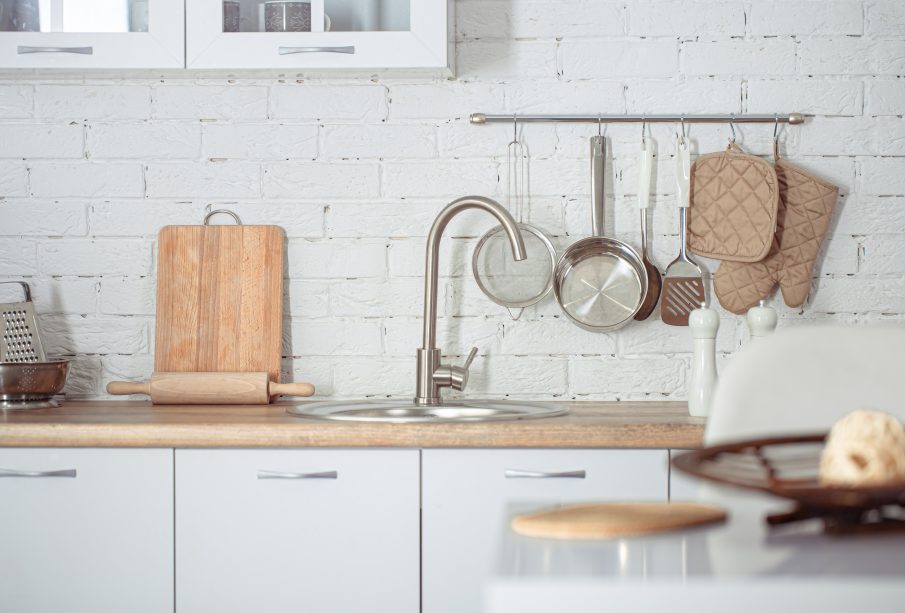 A familiar, pleasant atmosphere, which we associate with the years of our childhood, should also be introduced to the kitchen. The best way to do this is to use a rustic style, inspired by the charm of years gone by.
Rustic style – why should we pay attention to it?
Unusual climate of charming, country cottages is hidden in what is now called the rustic style. It uses all the best in interior design, which best resembles traditional, homely and pleasant decor. If you are a fan of wood and bright, friendly colors, you should definitely reach for such a solution, which also involves the use of natural materials and objects. As a result, you can get a perfectly rustic interior.
Kitchen in a rustic style – a selection of inspiring furniture
Deciding to introduce a rustic style to your kitchen, first of all, you should bet on wooden furniture, in which it is sometimes worth considering the appearance of cast iron fittings and folk motifs. Furniture in the color of natural wood should necessarily maintain its raw characteristics. The view of cracks, grains and knots will be the perfect solution to give familiarity to our interior. And what should be the tops of cabinets? Here they can be of course wooden, but you can also opt for stone. Decorative ceiling beams and accessories like garlic braids or dried herbs will work great.
View this post on Instagram.
White in a rustic kitchen
A rustic kitchen loves natural colors, but this does not mean that white has to be missing. On the contrary; our kitchen can be drowned in white color. If we decide on such a solution, it is worth considering keeping wooden countertops and introducing accessories made of copper, tin and cast iron. These may be sagans, pans, but also lamps. The effect will be thrilling. Although on the presented example you can see numerous decorations on the cabinets, it is worth remembering that with white furniture, it is worth sticking to the rule: the fewer additions on the front, the better. Of course, the introduction of your own modifications is very permissible. So if our aesthetic sense desires ornaments or paintings, it is worth adding them. The effect can be excellent.
Towards darker colors – rustic kitchen with black worktops
Black color goes well with natural wood. This can be seen in this kitchen, where the furniture is set against a brick wall. Black countertops have been used in combination with wooden furniture, including on the table. The electrifying effect was further enhanced by the use of copper accessories. We are talking not only about handles to cabinets, but also about whole sink and copper lamps. The whole thing contrasts nicely with the lighter floor and ceiling.
View this post on Instagram.
Which solution is worth using?
When decorating rustic style interiors, details are also important. These can be interestingly made lampshades for lamps – not only copper, but, for example, in the form of wicker baskets. Such a solution works well with the combination of several of the above mentioned elements. A white kitchen with naturally wooden countertops additionally contains brick elements on the wall and a hood. In the kitchen we can also introduce a lot of copper dishes and accessories, which will be a great decoration Playing with decorations and interior design can bring a lot of fun. W