You need about 4 min. to read this article.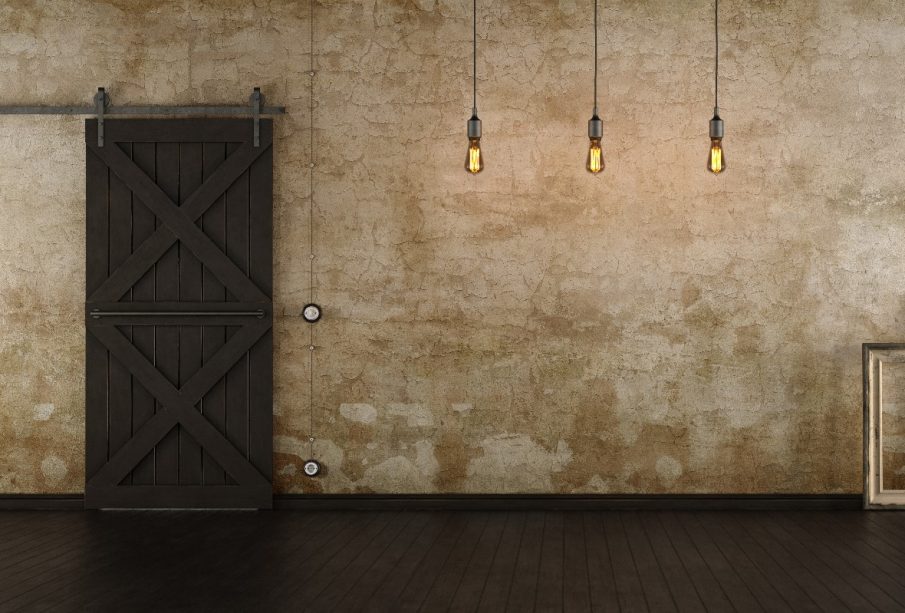 The rustic style can also be introduced with well-chosen sliding doors. For this purpose it is worth checking out the latest trends, which will grace your rooms.
Rustic style – homeliness in your home
The unique style that we feel in houses located in the countryside, often in the midst of nature, such as forests, mountains and lakes, makes it impossible to resist this charm. Often we dream that also our house has gained such an atmosphere. Living in the hustle and bustle of the city, sometimes we want to inject a calming style into our home. For seekers of such climates was created rustic style, which introduces a unique atmosphere and is characterized by original design. To this end, a variety of unusual solutions are eagerly applied. One of the ways to make our four corners take on a rustic style is to introduce sliding doors.
Sliding doors – what should we know before buying them?
Sliding door models are increasingly replacing traditional doors, and are used as internal doors. Before buying such doors, there are a few important things to keep in mind:
Dimensions – without the right dimensions, matching the direction of the door opening and measuring the door opening, we can expose ourselves to additional work and the need to re-buy and install the door.
Wall type and system – sliding doors should be matched to the structural strength of the wall and ceiling, as well as the strength of the sliding system components. The weight of the sliding door is also not insignificant.
Safe accessories – we must take care to have the appropriate guides, thanks to which the use of such doors will be risk-free. Classic doors for this purpose have hinges, and with sliding doors this function is performed by appropriate frames and guides.
Number of wings – doors can be single or double. The first will open one way, but with the second it is necessary to have space on both sides of the door.
Design and color – the door must match the interior design. We should keep this in mind when choosing a rustic sliding door.
Rustic style doors – what characterizes them?
Rustic interior doors are usually fully wooden. Regardless of whether you opt for one that is painted with transparent (color-changing) varnishes, or transparent, or even opaque paints, you should remember that it is essential to preserve the texture of the wood. There is a reason why naturally finished or raw, solid wood is used to manufacture this type of doors. Thanks to this, they are perfect for apartments in a country atmosphere, in a rustic style.
Examples of rustic doors
So how do you choose the right sliding door? If you have a short space on both sides of the door opening, it is worth opting for double doors. Of course, for longer wall sections they are also ideal.
View this post on Instagram.
It's also important to match the door to the style of the interior. Sometimes this may mean a contrast, but there are instances where a wall-colored sliding door will work perfectly. In this case the natural texture of the wood is still emphasized.
View this post on Instagram.
Sliding doors in rustic style will also work well with more unusual, colorful (and even "popsicle") walls. In this situation it is worth to keep the naturalness of wood. It is worth accentuating the material from which the door was made.
View this post on Instagram.