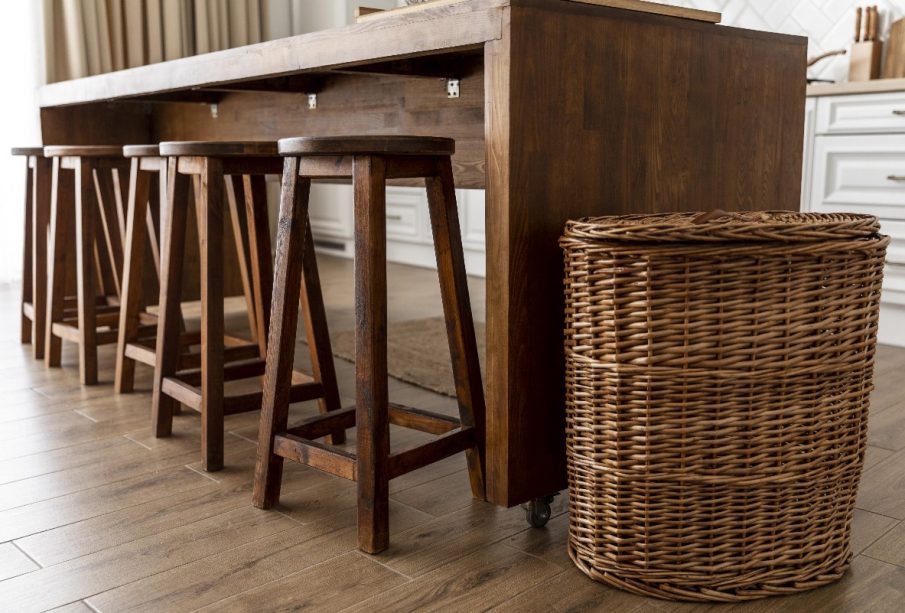 Do you love natural interiors with a warm and cozy atmosphere? Flooring in a rustic style will be a hit for you
It is a style with a country character, which is more and more often being adapted to big-city apartments and apartments. Many people are longing for interiors that, in addition to their aesthetic appearance, make us feel comfortable and at ease
The floor is a very important part of any interior, its style affects other elements of the room. Rustic interiors are characterized by orderliness, simplicity, which is expressed in the use of natural materials
In addition to classic wooden floors, you can often find vinyl panels, which look like a natural raw material. Ceramic tiles, which look like brick or stone, are also a part of country style. They are perfect for kitchens and bathrooms
What is rustic style?
More and more people are looking for simple and universal solutions when arranging their apartment. We are tired of beautiful interiors that are cold and non-functional. We definitely feel better staying in cosy, traditional and homely interiors
That is why we draw inspiration from country cottages and noble manors. The rustic style can be arranged not only in suburban houses on the outskirts of the city, but also in apartments in modern blocks of apartments or tenements
>> See: How to age furniture, or what is patination?
Wooden floor in a rustic style
The most popular way to create a rustic space in your home is to use wood in the arrangement. It's a material that's perfect for floors, walls or as a raw material for beautiful, classic furniture.
Interiors with wooden flooring have a distinctive smell, which is a huge advantage for people who like the smell of the forest. In addition, wooden parquet or varnished boards make a living room or a living room both elegant and warm. This is a great solution for people who suffer from allergies. A wooden floor doesn't become electrified, which prevents dust from settling on it
Unfortunately, wood is not resistant to dents or damage. This type of floor needs special care, so it retains its stunning appearance for many years. The most popular choice of flooring material is light brown oak.
Rustic floor panels
A cheaper solution is to lay laminate or vinyl panels on the floor. If you want to keep a rustic atmosphere in the interior, it is best to bet on a panel imitating wooden planks. The advantage of floor panels – apart from their attractive price – is that they are easy to use, because in contrast to wooden floor they do not require special care procedures.
An interesting solution are also vinyl panels, which are thinner, which makes them excellent material for underfloor heating. In small interiors a better solution will be light-coloured panels, which will optically enlarge the room. In a living room or dining room floors of a darker, more intense color will also pass the test.
Terracotta in a country atmosphere
Floor tiles can also fit perfectly into the character of an old cottage. Laying terracotta in a bathroom, kitchen or hallway is also often a more practical solution. These are spaces that are exposed to moisture, which is not accepted by laminate and wooden floors.
When looking for the perfect tiles for a rustic interior, it is worth looking for those that resemble the look of clay, bricks or allude to nature. An interesting solution will be laying tiles with folk patterns