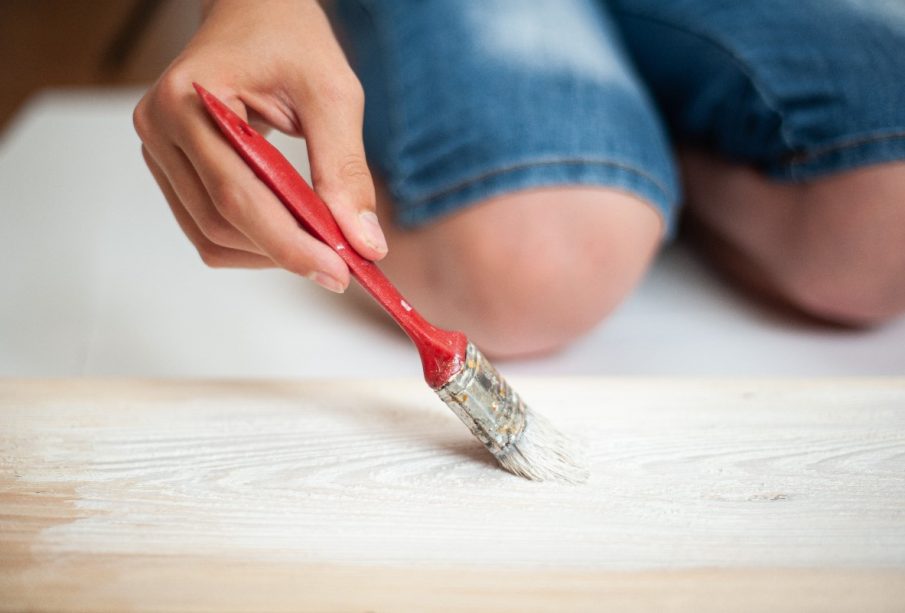 Aging furniture is a trend that has been in fashion for several seasons. Old wood has its charm and admirers. The big disadvantage of furniture from previous centuries is the price of restoration and repair. However, instead of restoring the old, see a way to age the new.
Objects that bear the marks of time are referred to as objects with soul. They set a melancholic and sentimental mood. There are several ways on the market to achieve this effect, such as brushing, wiping, graying, bleaching and patination. Specialists claim that the most effective is patination and we will tell you about it today. Thanks to this method, you can give your furniture the look of wear and tear. You can get it on all wooden objects: furniture, doors, railings, parquet, wainscoting, picture frames, etc. What does patina look like? It is a kind of tarnish on metal objects. So how to get it in furniture?
>> Check also: How to combine colors and materials? See unusual combinations
Before any treatment, which isto age the wood, the surface layer, or the old paint coatings must be removed. For this purpose, it is best to carefully smooth out the material using a sander and flap disc or sheets of fine sandpaper. Then dust it off and clean off any greasy stains. If you notice resin or dirt, wipe the surface with extraction gasoline. Proper preparation of the wood will give you an even color and make it easier to apply the individual coats. You can then apply any decorative treatment you like to the wood. To enhance the result, brush the wood beforehand.
How do I do professional patination myself?
Paint a piece of furniture with wood stain.
Apply a coat of primer.
When the varnish has dried, sand the item with a 120-200 grit sandpaper and then remove the dust.
Apply the patina using a sponge, cloth, or cotton balls. Choose whatever is most comfortable for you. Remember to rub it into the product following the direction of the grain. Drying time depends on several factors: the temperature of the room you are painting in, the humidity and the thickness of the layer applied – on average it is about 30 minutes. After this time, lightly wipe off the excess with a glass wool, leaving the color, for example, in the recesses. Patina is available in many woodgrain colors, you can choose the one that best suits your room.
Done! You can enjoy a unique effect.
You can also use patina for decorations or crafts like decoupage.
How to create a patina in the form of colorful wipes?
This method is very effective. However, it is not a specialist solution. To try it out, we recommend using low-priced furniture. How to make patination in color?
Choose two acrylic paints: a darker and a lighter one.
Paint the edges of the furniture with the darker color.
After the darker color dries, apply the lighter paint to the entire piece of furniture.
When the next layer of paint dries, use a high-grade paper to wipe off the areas that were previously covered with the dark color.
That's it! You have just created a new element of your interior design.
What interiors are suitable for aged furniture?
Deliberately aged items will give the room an original look. It will be an interesting addition to rustic inter iors, which refer to the country aesthetics, combining nature and simplicity. If you want to get such a result in your home, bet on light, pastel colors. Patinated items also fit well with the trend of hand-made furniture. They refer to tradition and family atmosphere, and when combined with more modern furniture, they create an interesting combination of style and form
Patinating a piece of furniture on your own will give you a lot of satisfaction. Maybe thanks to this you will discover your artistic talent? Try this home method for aging wooden objects. It will not take you much time and it is not a very expensive method, and the effect will certainly be appreciated by all visitors to your home. We guarantee, you won't end up with just one piece of furniture made using this technique.