Urban jungle still in fashion – how to arrange it?
You need about 3 min. to read this article.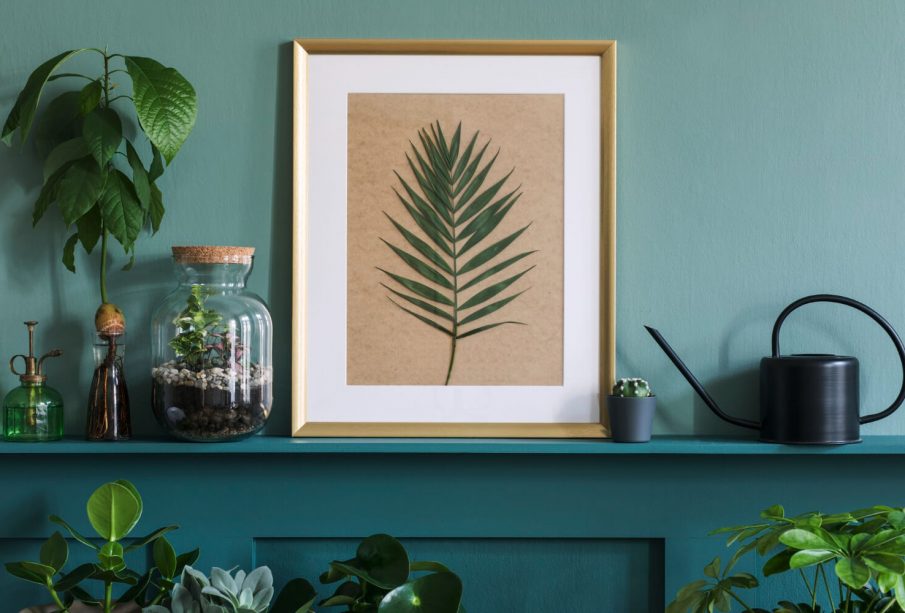 Urban jungle is an unrelenting trend in the interior design industry for several seasons. Its main assumption is to refer to nature, which is perfectly reflected by the jungle. Arrangements inspired by this style are dominated by references to exoticism, lush greenery and bold color accents. How to create such an atmosphere in your living room or bedroom?
Urban jungle has been in fashion for several years, but every year interior designers find fresh and interesting ideas for its application. Urban jungle climate in interiors was an answer for rooms that were too minimalistic, sometimes even ascetic. Urban jungle brings more ideas, colors and eye-catching accents into our living rooms
There is a departure from beige or grey arrangements with white furniture and accessories. In this type of interior real madness, childish joy and expressive creativity takes over. There is no shortage of strong color accents, XXL plants and golden ornaments referring to exoticism. See how in simple steps you can change your interior and create an excellent zone for rest and relaxation in green surroundings
Urban jungle – a recipe for green interior for artistic souls
The role of plants in urban jungle interiors
Do you love greenery, nature and lush vegetation in your apartment? Urban jungle will suit your interior perfectly. Potted plants are not always easy to grow, but they can be a great addition to your living room or other space. Fashion for plants in interiors is coming back after almost two decades of absence. Currently, more and more people want to live in harmony with nature and reap the benefits of communing with plants, also at home. Potted plants perfectly improve air quality, soothe the nerves and put us in a blissful state of rest. What plants will be suitable for urban jungle style interiors? For sure, they will be large monsters, horsetails, palms, ivies hanging from the ceiling and less demanding succulents or cacti
Urban jungle plants are not only pots with flowers placed on windowsills or shelves. The motif of large leaves or fruits of paradise can also be found on wallpapers, tiles in the bathroom or furniture upholstery. Tropical jungle motifs look great both in the bedroom and in the living room or even in a stylish bathroom. It is a fantastic idea to give the interior a fresh, juicy and bold expression
Urban jungle interior accessories
It's a well-known fact that details have the biggest impact on the overall look of an interior. In the case of space arrangement, it will be the appropriate decorations and room accessories. In the urban jungle climate, stylish plant pots cannot be missing, preferably clay or stoneware ones. A fantastic way will be also wooden flowerbeds, they can be made of string, wicker or previously painted pallets. A great way to make the arrangement interesting will be to add some travel accents
It may be a poster showing the topography of the city, binoculars found in grandfather's things or even a vintage style globe. There are a lot of possibilities, you just need to find your way to the arrangement
Climatic lighting
Nothing builds such a mood in the interior, as properly selected and placed lighting. In the interiors of urban jungle style light play can bring an interesting effect. Apart from traditional lamps with lampshades or designer chandeliers, you cannot miss natural candles and lanterns. A candle can be placed in a glass jar, making the fire diffuse nicely