You need about 4 min. to read this article.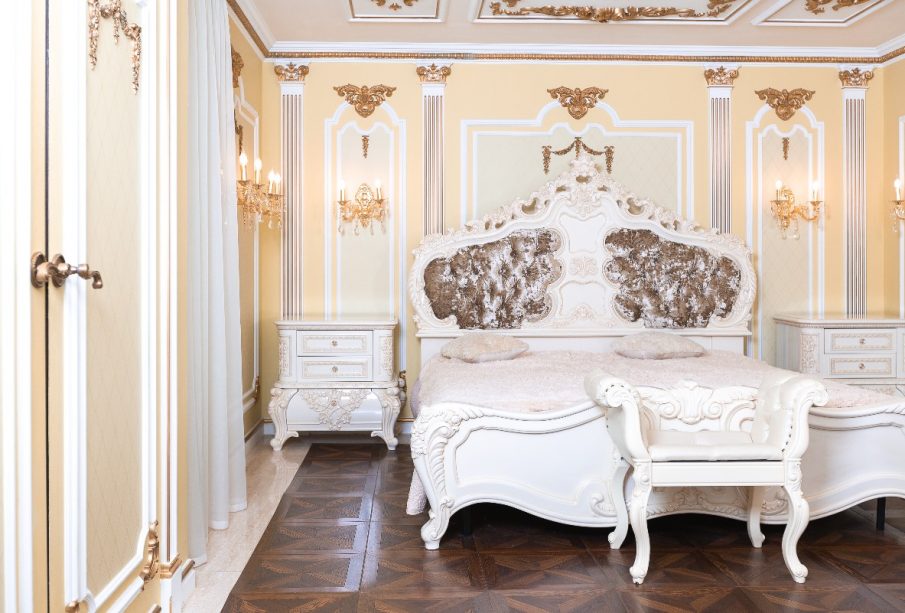 Vintage style is ideal for people who want to decorate their apartment in an original way, giving it a unique spirit of bygone eras. The question arises – how to do it?


Vintage is associated with muted, neutral colors. Such calm shades are perfect for the bedroom. Complementing the room with appropriate furniture that refers to the style of a bygone era, you can get a unique atmosphere in the bedroom in a vintage style. We suggest, what colors will work best in such interior.

Vintage style – what makes it different?
Lovers of vintage style associate it mainly with the undeniable charm of old furniture and various antiques, which give the space a soul. For such people, it is extremely important that each element found in a room has its own unique history. Decorations such as vases, centerpieces, linens, blankets are often inherited in the family from generation to generation. You can try searching your home for accessories on your own to add variety to your space
It is worth remembering that the vintage style is also permission for eclecticism and a certain amount of excess . You can confidently hang on the wall family photos, or boast of a collection of alarm clocks from around the world. Vintage does not like rigid measures, so it is always best to adapt it to yourself. The general rule and advice from designers is that anything that looks old is suitable for this style. Nothing could be further from the truth! This is far too simple a sentence to reveal the whole secret and creative potential of vintage
The most beautiful vintage colors
Looking at vintage style arrangements, we can distinguish 5 most popular colors:
beige, both lighter and darker,
lavender to break up the look,
classic grey,
dark green, a deep shade,
brown.

Interiors decorated in vintage style are on the one hand very refined, and on the other hand warm and friendly. This makes this style for many years does not lose its popularity. Themost common colors are mainly classic colors, which emphasize the unique furniture. Paint for the walls should be in light shades of écru, lavender or gray , or in a strong dark green, turquoise, brown
Classic colors ensure proper rest – both in the living room and in the bedroom. For the full effect it is worth to combine the wall color with complementary bedding, carpet or curtains. If the interior is kept in lighter tones, you can try slightly more expressive accessories. They will be an interesting color accent and will enliven the bedroom. However, if walls – or one of them – are in a more intense color, other elements should be toned down and consistent. You may, however, experiment with the textures of fabrics. Noble velvet and other natural materials will look beautiful. Thanks to them, everything will look more original.
How to decorate a bedroom in vintage style?
Bedroom in vintagestyle will certainly satisfy those people who appreciate comfort and like to go back in memory to the past. This type of interior design is a bit nostalgic and very romantic, but it should be used in moderation. Nowadays, a whole apartment decorated in the style of a bygone era can be overwhelming and exaggerated. Elements to individual spaces should be introduced skillfully, preferably with the help of an interior designer.
A vintage-style bedroom is a combination of classic, timeless furniture and unique accessories. While you should not economize on a high-quality bed or a beautiful, representative dresser, so the decoration can be sought at the flea market. Cuckoo clocks, lace curtains, exquisite candlesticks or colorful patterned vases will work great as accessories that add character to the interior. Additionally, you can invest in bedding embroidered with flowers. In the case of hand-made pillowcases it may be a considerable expense, but the effect will be worth it. The culmination of the entire room can be eye-catching chandelier hanging above the bed. In the style of vintage should bet on natural materials such as wood, cotton, linen, wool, brick and various metals.