Scandinavian style home office
You need about 3 min. to read this article.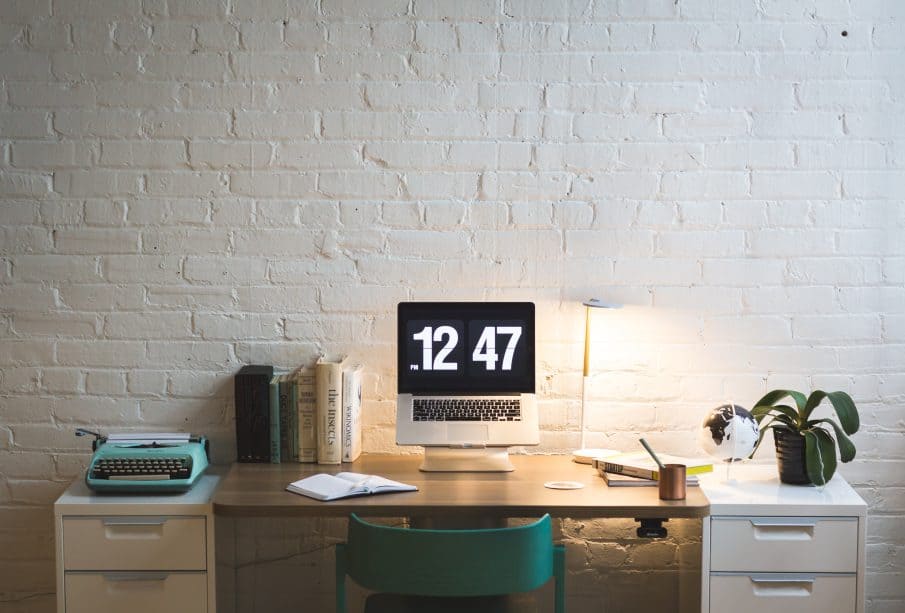 Scandinavian style appeared in interior design some time ago and it does not look like it is going to leave us in the next few seasons. Bright colors, wood, simplicity and minimalism supported by practical organizational solutions. It can be said that these features are almost ideal for creating an office space. Dreaming of a Scandinavian-style home office? Get inspired with us! 
Scandinavian style ideal for the office
A home office is a space where we often spend long hours, so it is important that it is well organized and beautiful. In a space where we feel good and which does not tire us out, we work better and more efficiently, and after all, that's what it's all about. What's more, Scandinavian style values functionality above all else, which is extremely important at work. It allows you to maintain order and harmony, so that you can focus on your duties.
What colors to bet on in a Scandinavian style office? 
Scandinavian style is definitely bright colors. Also in the office, whites, beiges, creams and light grays will work best. This will give you the impression that the interior is filled with a lot of light, and it will be even more pleasant to work in it. What's more, white and its ilk won't further distract us while we work, and will allow us to focus and realize our full potential. The interior itself should stimulate our creativity and encourage us to work. In addition, bright colors optically enlarge the space, so if your office is not large in size, Scandinavian style will prove to be an ideal solution.
Scandinavian office means austere?
One of the features of the Scandinavian style is austerity and minimalism expressed in both basic furniture and accessories. Therefore, in a Scandinavian office implementation, a desk that is simple in its design and a limited number of ornaments and decorations, i.e. typical distractions, will work best. However, Scandinavians, despite simplicity, also appreciate good design, so when looking for furniture for your Scandinavian office, you can afford to go a little crazy in terms of form.
Desk – the most important piece of furniture in any office 
It is the desk and the inseparable chair that are the most important duo in any office. Whatever style you decide on, remember that they should be tailored to your needs. For some, a small countertop is enough, while others can't imagine working in a squeeze. Regardless of what you ultimately decide on, if you have opted for a Scandinavian style, the furniture should be functional and preferably created from wood. White desks are also acceptable, although we do not hide the fact that these are chosen far less often. An indispensable form here will be a freestanding piece of furniture with capacious cabinets or drawers, where you can accommodate all the documents and other necessary trinkets. In this way you will be able to avoid all sorts of unnecessary items on the tabletop.
As for how to position the desk, it is best to place it under or adjacent to a window. This will provide you with access to daylight, so there's a chance that you won't need to install additional lighting.
If you do not have a separate room in your apartment that you can arrange as an office, it is enough to put just such a desk with a chair in the living room or bedroom, and the place to work is ready.
main photo: pexels.com/Burst