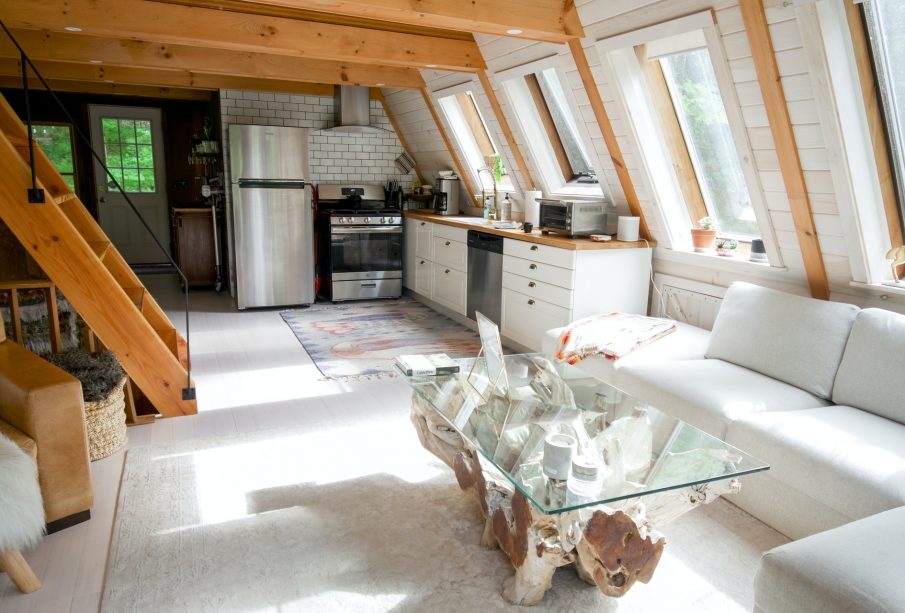 Loft interiors are still very popular, but their design has changed a bit. Currently they are much cozier. And this is due to the combination of this style with boho elements.
Origin of boho style
Let's start with where the boho style comes from – its long history began at the end of the Parisian bohemia, the 19th century. As precursors of this style is assumed bohemian artists who did not adhere to rigid rules. The tradition of bohemia continued in the XX years of the flower children – hippies, who had a similar approach to life as the prototypes of boho.
To promote this style in the interiors was not difficult. Pleasant, natural elements, airy fabrics and complete freedom are elements that people around the world loved. What basically characterizes the boho style? First of all, freedom in combining colors, which seemingly do not match at all. Ethnic inspirations, a cluster of forms, and on top of that a variety of materials and patterns define this style.
Mix boho-industrial – how to skillfully combine these two styles?
People who appreciate minimalism and raw finishes, elements that characterize boho are considered to be disadvantages. There is a method to this aversion: just tame this style and break it with a raw loft atmosphere. How to do it? It's simple, in the austere loft style you need to incorporate a few accessories that will enliven and cheer up the interior.
A carpet with fringes decorated with African ornaments will be perfect. Add some pillows in the same climate. The interior can also be diversified with an interesting wooden figure in a large size, for example of an exotic bird or a painting with green accents.
Rattan armchairs and baskets, which are associated with vacations and refer to boho style, also harmonize with industrial style. Combination of cozy furniture and metal is an interesting solution which is hard to get bored with. It is not intrusive, but expressive and cozy.
Accessories in boho style
Boho style is primarily colors and accessories, but only in combination with the personal nature of the interior. Photos, souvenirs from vacations and works of art brought from vacations are sentimental souvenirs, which can decorate industrial interiors. It is worthwhile for them to be colorful. Add things that make you stand out – show your passion!
Smooth furniture in subdued colors can be decorated with interesting textured bedspreads and cushions, which are associated with handicrafts. Boho and industrial style can be combined using plants. Beautiful, large monsters in austere, concrete pots are a must-have. Decorations made of dried bouquets will also work.
You cannot forget about a dream catcher or a feather amulet in the bedroom and stones charged with energy in the living room. Industrial style can be emphasized by metal shelf with comics and games, which will give modernity to both styles.
Airy fabrics e.g. as decoration of metal, raw bed is not only a perfect decoration, but also a protection from insects in summer. On the walls in an industrial bathroom, you can place several round mirrors in different sizes and frames.
Combining styles is a hard task, but interior artists do not give up. The boho style and industrial is an original combination, which dims one style and enlivens the other, creating a delightful and interesting whole.
Main Photo: Andrea Davis/unsplash.com