Upholstered wall – materials and workmanship
You need about 3 min. to read this article.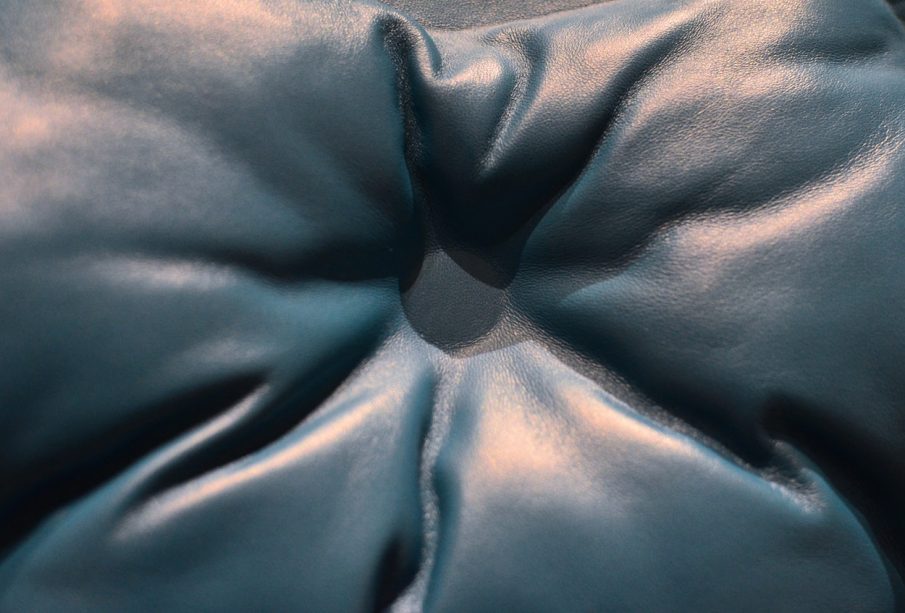 Walls covered with upholstery panels are a hit in interiors in recent years. Thanks to this treatment we can introduce the atmosphere of cosiness and a touch of elegance to the room. What fabrics are worth using?
Why is it worth using an upholstered wall in the interior?
Why is the wall made of upholstered panels a good choice? Here are the main advantages of this solution:
– wide selection of patterns, textures and colors of upholstery materials,
– possibility to buy panels with stain resistant fabrics,
– ease in keeping the wall clean (it is enough to wipe the panels with a damp cloth),
– additional interior soundproofing,
– easy installation (even a person without experience can manage this task),
– versatility – an upholstered wall can be used in any room.
What material is best suited for upholstering walls?
It all depends on what we want to achieve and what we like. If the goal is to make the interior cozy, a great solution will be an upholstered wall with velour panels, which are very nice to the touch
Also very popular are panels made of fabric that is a mixture of cotton and linen – they fit perfectly into modern interiors. It is important that it is resistant to fading, mossing and abrasion. Another option is eco-leather. It is easy to clean and elegant. Where will an upholstered wall work? Here are the most interesting inspirations.
Upholstered wall in the bedroom
An upholstered bedroom wall can be not only decorative but also practical – replacing a classic bed headboard. If we want to add an exclusive touch to the interior, we can fill the joints of the panel modules with mirror decorations – WOW effect guaranteed. As you can see in the picture, beige panels are perfect for interiors decorated in a classic style with a touch of glamour.
Upholstered wall in the living room
Upholstered panels do not have to cover the whole wall – if we like bold combinations, we can combine the fabric with patterned wallpaper in a different color. Such an arrangement duet will introduce an element of surprise to the living room. Interestingly present blue velour modules accompanied by luxurious wallpaper with a plant motif. It is a tasteful representation of wealth and luxury – without rubbing against kitsch.
Upholstered wall in the hallway
A soft wall of velvet panels is also fantastic in the hallway. In many contemporary apartments and houses we can see an upholstered recess in the hall, which not only decorates the communication route, but is also very functional. Deciding to illuminate the panels, we can give the hall an exclusive touch.
How to make an upholstered wall? How much does an upholstered wall cost?
If we have free time and manual skills we can make upholstered panels by ourselves – saving a lot of cash.
How much does an upholstered wall cost? Average cost of one panel is from 30 to 100 PLN so it is not a cheap solution if we want to finish whole wall with panels. It is more advantageous in economic terms to make these elements yourself.
To create panels we need:
mDF boards (or other wood-like boards),
upholstery foam 3-5 cm thick,
upholstery glue,
upholstery material,
knife,
scissors,
taker with staples.
We encourage you to watch this video, from which we will learn how to make upholstered panels step by step.
Main photo: Skylar Kang/pexels.com