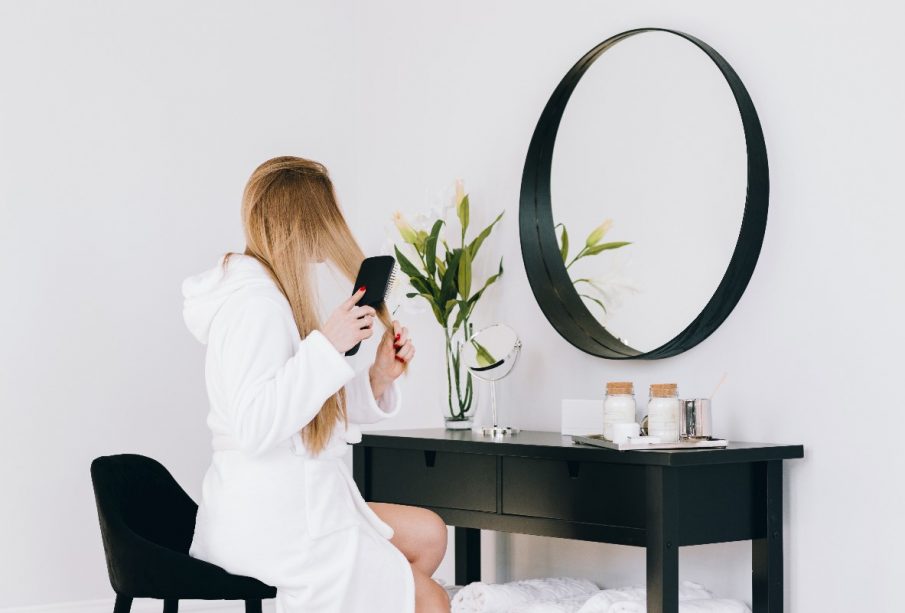 Mirrors are essential equipment of virtually any interior. They come in a variety of shapes and sizes, perform not only a practical function, but also decorative.
Thanks to the large variety of mirrors you can freely choose a model tailored to our requirements and style of interior design of the apartment or a particular room. In this article we will tell you what are the characteristics of loft spaces and what mirror to choose for them.
Stylish decor in the hallway
The anteroom is often unjustly neglected in interior design. This is the first place that we see in the apartment, so it affects the first impression of guests. By proper decoration the hallway can relatively easily gain a representative character. The look of an anteroom is as important as its functionality. It is worth trying to arrange the interior in loft style, which is becoming more and more popular every year. The right accessories, such as a mirror, will make it possible to achieve an original effect even in a small space
Choosing a mirror for the hall, it is worth looking at models of different sizes, shapes and designs. Currently, stationary and online stores offer a very wide selection, so that every demanding customer will certainly find something suitable for themselves. The most important elements to pay attention to are the type of mirror and its frame. Depending on individual preferences, you can also choose a variety of glass colors – from classic to slightly tinted.
In the loft style, you can try alternative solutions. The frame is the main point that draws attention to its appearance and thoughtful design. Not only the overall form, but also the color, material and thickness counts. Wanting to keep the entire space in a minimalist style, it is worth betting on simplicity, varied only by accessories or subtle details.
How to choose the right mirror?
Mirrors with a square or rectangular shape are the most classic models available. Usually in such a mirror you can easily see yourself in its entirety. This makes them very popular in hallways
For loft style, you can also try a slightly more modern hybrid solution. By combining several square mirrors, you get a minimalist, eye-catching form. At the same time, the mirror is still fully functional and perfect for the lobby. People who are not in the habit of viewing their entire silhouette in the mirror can opt for round or oval models. They present themselves very intriguing and perfectly blend with other elements in the hallway. Round mirror is usually hung above the table or dresser, creating an aesthetic space.
Wanting to maintain consistency, in loft style you can bet on natural materials, such as wood, metal or stone. Such a combination will please the eye for a long time. The choice should be made based not only on aesthetics, but also on the size of the hallway and other furniture you have.
A mirror in the hallway – what to remember about?
Mirrors can optically enlarge the space, so designers often recommend them for small rooms. They are perfect for the hallway. There they will serve not only a decorative function, but also very practical. Mirror in the hallway will allow you to quickly look in it just before leaving. For this reason, the hallway mirrors should be chosen primarily elongated and relatively narrow
Depending on the size of the room, you can consider the currently fashionable free-standing mirror, in a heavy but simple brass frame. It will perfectly complement and enrich the minimalist loft decor. In case of smaller anterooms, you can set the mirror into the wall or hang it in a decorative metal frame – colors such as gold, silver or copper will be a modern accent to draw attention. Lighting is also important in loft style. In the hall, it is worth installing several wall sconces instead of the main lamp. It will give an original look to the whole interior, and at the same time illuminate the mirror