Choosing an exterior door for your home – what to look for?
You need about 4 min. to read this article.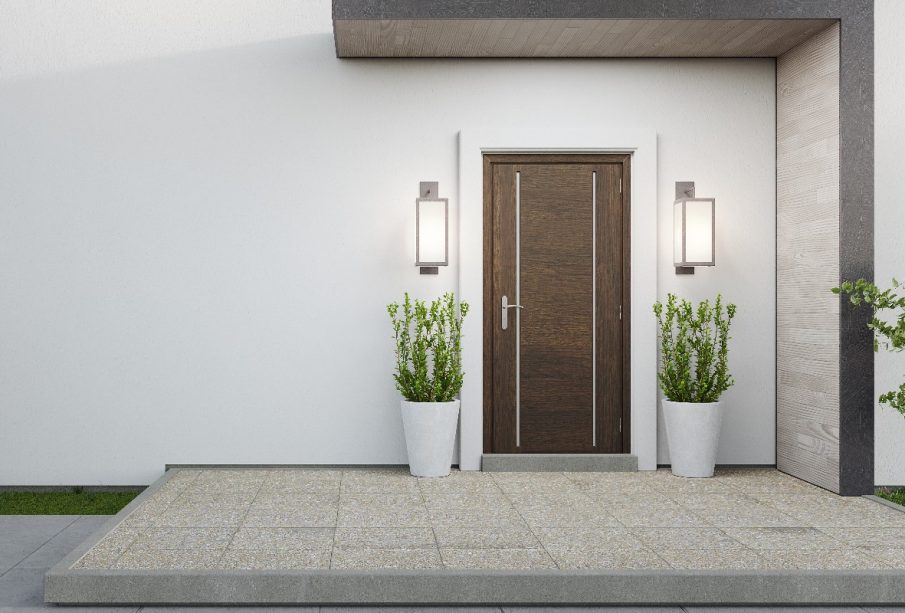 When deciding on a new front door for your home, choosing different types of products, manufacturers and suppliers can make your head spin. There are many things to consider when purchasing, such as the material of construction, insulation, additional accessories, etc.
Template door or custom door?
When choosing a new entrance to your home, you must first decide whether you want a custom-made or stenciled door. Output two may be much cheaper, but you pay for what you get – a type of entry door that may not meet all your needs and certainly won't impress anyone. You will have to choose from a limited number of designs, and the materials used will be of average quality at best. Such materials will not provide the best insulation and over time will cause you to lose money that you could have saved by opting for a higher standard door. Conventional off-the-shelf doors do not include the latest technology and customization options
When choosing a manufacturer, choose a company with years of experience that is not afraid of improvement and progress. Look for customer recommendations, references and awards for exceptional design and innovation. Make sure that the manufacturer can provide the absolute best materials and workmanship while taking into account your personal wishes, ideas and visions. The absolute best thing about buying a custom made door is that you are not limited by anything but your imagination. Find a manufacturer that can make your dreams a reality.
Custom doors
A custom entry is more than just a door. Custom entryways are meticulously designed and crafted, highlighting the basic aesthetic elements of your home while reflecting your personal tastes and aesthetic preferences, offering the maximum level of comfort, security and ease of use.
This means that a custom-made entryway is tailored to your habits, daily routine and wishes, from the complex design to the minor functionalities, choice of materials to the locking system and lighting. A custom-made entrance reflects your personality and adapts to your lifestyle. It can be large and elegant, eye-catching or offer maximum functionality and be suitable for families
Material
The most popular choice for traditional homes is still the wooden front door, which gives a sense of warmth and comfort, signaling a love of natural materials. Wood is a valuable natural material available in an unlimited number of surface finishes, colors and combinations with other materials such as glass, aluminum and stainless steel. However, compared to aluminum, it is not as weather resistant. Therefore, when opting for a wooden front door, it is also recommended to install a canopy to make sure that the door retains its shape, color and texture. Of course, wood requires care and maintenance; your efforts will be rewarded with the great look and unmatched textures that only natural wood can have.
However, aluminum doors can also be designed to look traditional. While aluminum is extremely sleek and modern at first glance, choosing the right design and surface finish can make it appear more traditional, making it a suitable choice for any traditional home. Aluminium can also be combined with wood and glass, so the possibilities are virtually endless. The primary advantage of aluminum is its versatility, excellent structural integrity and best resistance to external impact, resistance to deformation.
Do not save on the door
Buying a front door is a serious matter not only because it's a significant investment, but because you'll have to live with your decision for years. Remember, you're not just buying a piece of furniture that you can throw away or replace in a few years if you're not happy with your choice. A properly chosen front door will last for decades, so make your purchase one that will not disappoint.
Think carefully about what you want from your front door, both in terms of functionality and security, and don't compromise on the most important aspects just to save a buck. You should feel completely safe in your home. Your insulated door should provide maximum thermal insulation and comfort while looking spectacular. It should be functional and make it easy to get in and out, be it day or night