Curtains in Scandinavian style – an idea for traditional window decoration
You need about 3 min. to read this article.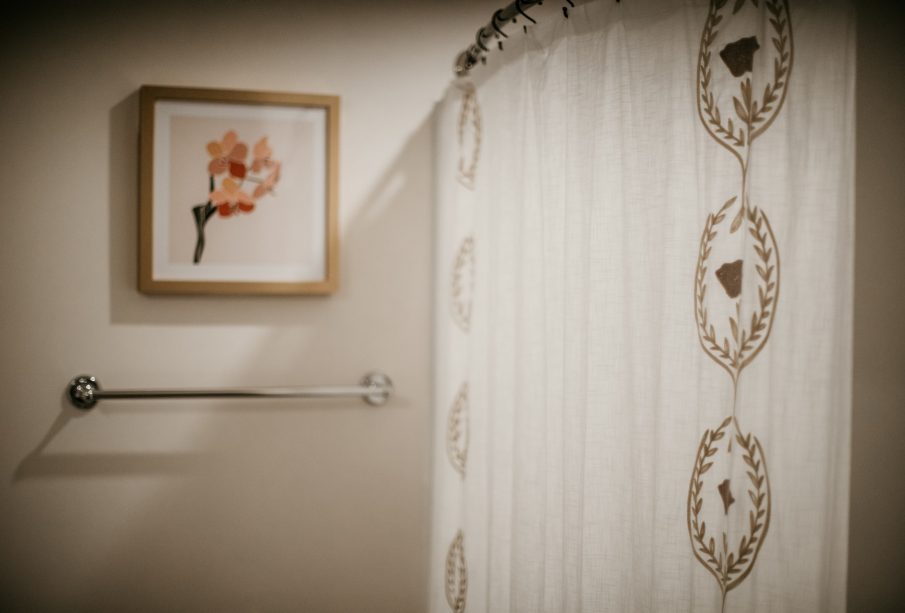 Scandinavian style is becoming more and more popular every season. No wonder, because cool minimalism is really effective. However, while it is easy to define what characterizes Scandinavian interiors, it is a bit more difficult to select accessories in this style. We suggest what curtains and drapes to choose, to create a traditional decoration of the window.
Scandinavian style colors
This style is characterized by subdued, pastel colors. So, the best choice will be shades of gray, white, cool beige and all earth colors. You can reach for curtains and curtains in other colors, but you must remember that the interior should maintain harmony to maintain the style.
Curtains and curtains fabrics
In the Scandinavian style, the main role is played by natural fabrics. So it is worth reaching for materials such as cotton or linen. The fabrics from which curtains and draperies are made should, above all, be of high quality. It is best to choose smooth, uniform and easily arranged on the curtain rod. This will allow them to appear light and natural, and the window will not look too heavy. It is worthwhile that the curtains have the lowest possible weight.
Patterns
Although the Scandinavian style is dominated by minimalism and simplicity, you can bet on curtains in patterns, which will work well in this style. A great window decoration will be curtains with stripes or zigzags. It would be best if their color scheme remained subdued, then you can easily hang them in your Scandinavian style living room or bedroom. These patterns will look good especially in case of curtains reaching the windowsill. They will add a modern and light look to them.
A good choice for a room in this style will also be patterns related to nature, so leaves, flowers or even animals. This will make the room even more related to the world of nature, which is the main theme in the Scandinavian style. Floral patterns will look great on curtains and curtains of any length.
Form
Scandinavian style is primarily simple forms. Such should also be the window decorations, so it will be good curtains pinned straight, without pinning on the sides. It is worthwhile to uncover the windows as much as possible, so curtains should be stretched as much as possible to the sides, to let as much light into the room as possible. A simple form should also apply to the curtain rod. It is worth choosing wooden curtain rods.
Nordic chic
This is a version of Scandinavian style for those who appreciate minimalism, but prefer to break the interior design with elegant elements with a touch of luxury. Bright and subdued colors typical of Scandinavian style are enhanced with gold and copper accessories. In interiors decorated in this style, windows are decorated with airy curtains of tulle or chiffon, and curtains matched to them, for example, are made of taffeta. Double-sided jacquard curtains will also work very well here. Their darker side can be used in winter, while the lighter side – in summer.
Regardless of whether the curtains and curtains will be ordered to measure, or bought ready, it is important to carefully measure the windows, so that the whole window decoration was consistent and fit into a harmonious Scandinavian style. Therefore, it is worthwhile to be guided by moderation and strive for consistency as much as possible. Then you can easily decorate the windows with curtains, while maintaining the characteristics of the Scandinavian style. However, the most important rule is: less is more.
Main photo: Abbey Houston/unsplash.com