How to arrange the attic?
You need about 4 min. to read this article.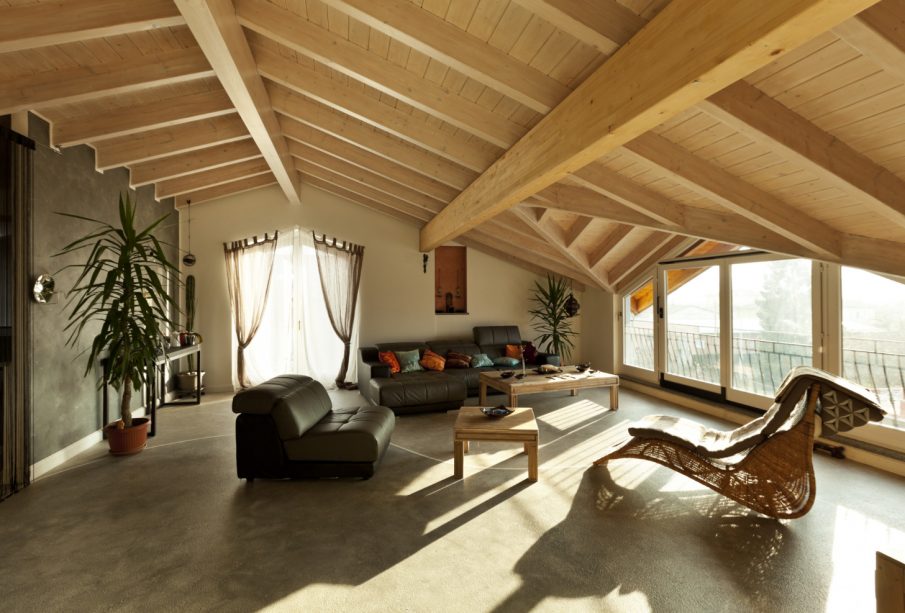 Instead of lugging more items to the attic thinking they'll come in handy someday, it's better to make practical use of the extra space in your home. A better option than a bunkhouse will be an organized space that – depending on your needs – can serve as a home office, a cozy reading nook, a guest room and much more! Here are some interesting ideas for arranging your attic.
Your own gym
Are you dreaming of a home gym, but lacking the space to create your own exercise corner? The attic is the perfect place to organize a space that, unlike a public place, will be fully adapted to your needs. Whenever you need a moment to yourself, just look up to the top floor of your home and indulge in your favorite physical activity
Home office
A home office is the perfect solution not only for those who complete their working hours remotely, but also for anyone who likes to take their work home with them. In such situations you need a place that will promote concentration and allow you to do your work in peace. By far the most important part of furnishing such a room, are office desks and comfortable chairs. If you plan to spend more time in the office, it is worth investing in a modern desk with height adjustment. Such a solution will benefit your spine and legs, which get tired quickly if you don't change your position while working.
Guest thresholds
Maybe you didn't organize any space with guests in mind when decorating your home. Not to worry. You know that it's more comfortable for you and anyone who stays with you overnight to lend your friends a bedroom, not just a couch in the living room
Such a place just for guests you can organize just in the attic. Furniture in Provence style in combination with white smooth walls or wallpaper resembling brick will look not only luxurious, but also cozy. Everyone who comes to you will feel right at home. A loft is also a good place for an extra bathroom, which not only your guests will appreciate, but the rest of the household as well! Waiting in line to use the toilet can be a real nuisance.
A children's haven
There's something about attics that attracts kids – maybe it's the fact that the pitched roof makes the room stand out, maybe it's the specific lighting, or maybe it's the sheer fact of privacy, which is so important for children at a certain stage of their lives. Don't hesitate and if you have the opportunity, turn the attic into your daughter or son's kingdom. Paint the walls in eye-catching colors, put in furniture of your kid's choice and let her enjoy the place just for herself. After all, the attic stairs can turn into stairs to the top of a tower that your child will defend. The attic really develops the imagination and creativity of little ones!
A corner just for you
Everyone needs me-time sometimes. When you're overwhelmed by home and work responsibilities, indulge in your passion… And the attic is the perfect place to transform an unused space into a room made just for you. Do your interests fall into the manual category? Turn your attic into a DIY, pottery or photo studio? Just put in the right windows to get the right amount of daylight, which will make your work much more comfortable than in rooms on the lower floors of the house. If your passions are a little crazier – the attic is also the perfect place to go with them! On the Internet you will find plenty of inspiration for a music studio, a library or even… a climbing wall!