You need about 3 min. to read this article.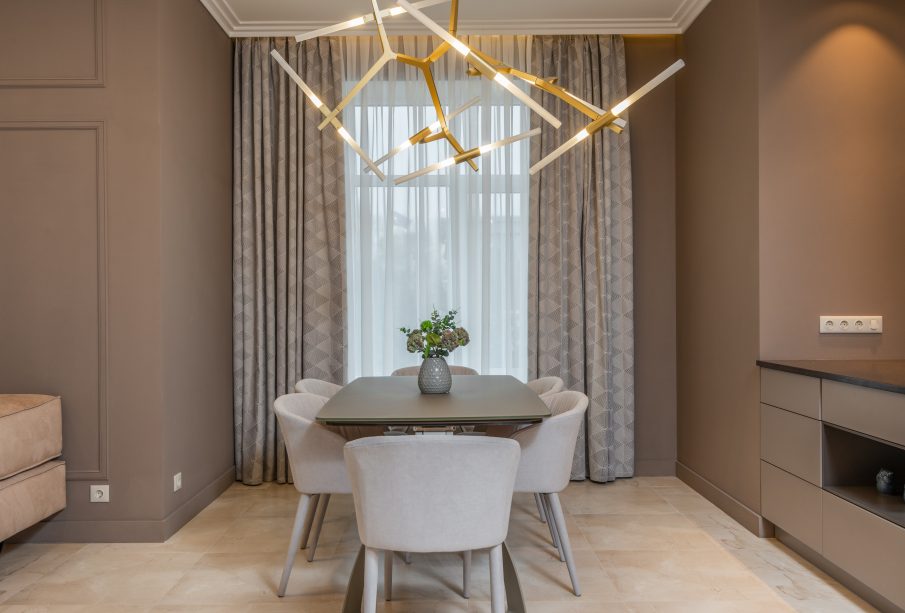 Interior design is not only about furniture or accessories. Our four corners of the house can also be given a modern style by lighting. What fashionable lamps to decide on so that our apartment looks modern?
Appropriate lighting can change the atmosphere of our home or any other interior. This is why it is so important not to omit this element in the design of rooms. Lamps are also an appropriate addition to modernize the space, and the choice of fashionable colors and models is huge. We suggest what lighting is currently on top and what reigns in trends and lighting showrooms.
Led lamps conquer the lighting market
In 2021, interior design is increasingly exposed by lighting. On the market we can find various forms, the most popular are futuristic and original models of lamps. In recent months, LEDs are in vogue. What is their phenomenon? LED lamps are not only modern design, but also great functionality. First of all, in this type of lighting can be set the intensity of light and the colors of light it emits! With a remote control or a special application you can easily control the lamp
Another feature is the ability to set a timer, so that we do not have to worry about turning off the lamp, because it will do it for you. What proposals for led lamps can be found in stores? There are plenty of models with a minimalist effect. You can find lamps in the shape of spirals, circles or with simple geometric shapes. With such leds you can create an extremely interesting composition on the ceiling or wall.
LED lamps are often made of natural materials such as metal or wood. Properly mounted LED strips in conjunction with such a raw material will add originality to your interior.
Finally, it is worth noting that the LED lighting is so modern solution that the light intensity can be adjusted to your own preferences. The colors that we find in stores, will be dominated by gold, copper and black. However, this modern method of lighting has virtually no restrictions on the form. You will find led lamps in minimalist and thin, as well as in more crazy, long and abstract shapes.
Wire lamps do not go out of fashion
This type of lamps is already with us for several seasons. It's no wonder, because it perfectly fits minimalistic, industrial and modern spaces. Moreover, their character is not overwhelming and they can be easily combined with other elements. A huge advantage of wire lamps is the dispersion of light. Thanks to the wires they do not stop the one coming out of the bulb.
Light enclosed in round glass
Glass spheres, because it is about them, look beautiful in combination with gold or black metal frame. Especially fashionable will be those with smoked glass effect, which are characterized by darker and less transparent glass. Lamp in the shape of a sphere will work not only in the form of standing, but also hanging over the table in the kitchen.
Main photo: Max Vakhtbovych/pexels.com