How to serve fruit elegantly?
You need about 3 min. to read this article.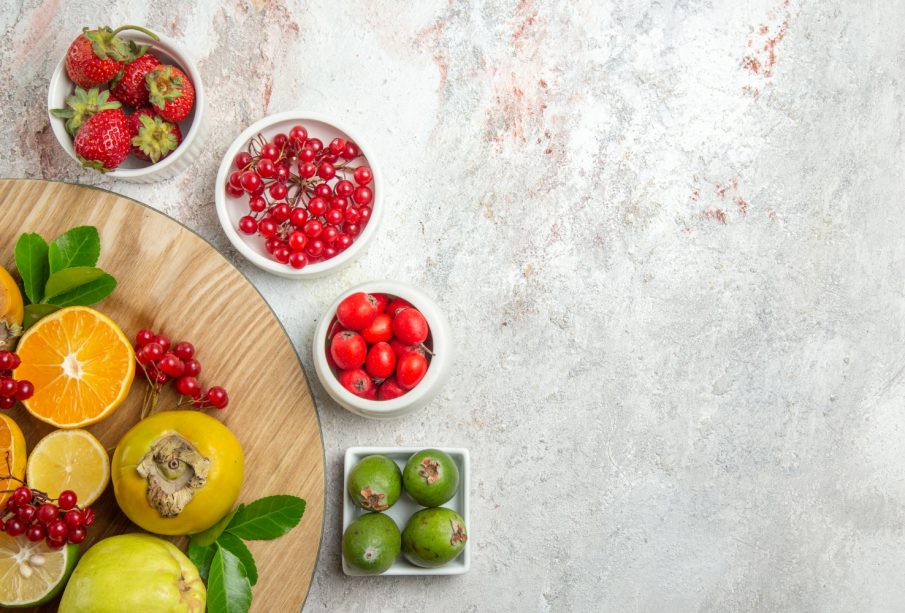 Would you like to host your guests at home and serve them snacks? Learn how to serve fruit elegantly, so that it looks good and encourages to try it!
Serving fruit at garden parties and more
Whether you are preparing a garden party or a baby shower, it is a good idea to prepare the dishes and have an idea of how to serve the food. This also applies to fruit. In the summer it is a great healthy snack that you should encourage your guests to try.
Fruit goblets
An interesting idea is to serve fruit together with yoghurt or mousse in disposable transparent goblets. Put a spoon inside. Fruit served in such a way looks really elegant as on a professionally prepared sweet table.
Watermelon skewers
You don't have to prepare fruits on a platter, because the first way is to stick fruit skewers into watermelon cut in half. All you have to do is cut the fruit properly and scoop it onto wooden sticks.
Elegant fruit platter
A platter with several tiers is a great solution. You can serve not only desserts, cupcakes or cakes but also fruit. At the very top place the smallest of them, and below a bit larger. In the case of melon, watermelon or grapefruit – it is worth cutting them.
You can also use platters or a rotating one-level platter.
Fruit a'la ice cream in a wafer
A great way is to serve sliced fruit in ice cream wafers. Place these on a round plate and everyone can grab a snack during the party.
Download the embed code
How to serve fruit elegantly? A few words about slicing
If you want to prepare an elegant table with fruit, think about how to cut them finely. At the same time, let it be a simple way and not cause you problems.
Round fruits such as peaches and apricots, it is worth cutting into equal longitudinal parts – 6 or 8
. The same with apples. These can still be cut into half slices.
Kiwi looks great when sliced. This also gives many possibilities for an elegant table arrangement with fruit.
Watermelon can be a problematic fruit, but a great way is to slice it into bars.
You can then place it in a tall glass and create typical appetizers that will not be problematic for your guests. An alternative to this solution is to cut the watermelon into cubes or triangular slices.
How to elegantly serve fruits such as mandarins and oranges? First remove the unsightly peel and then slice
.
It is a good idea to cut the wingorono into smaller twigs
beforehand so that it does not cause problems when eating.