You need about 4 min. to read this article.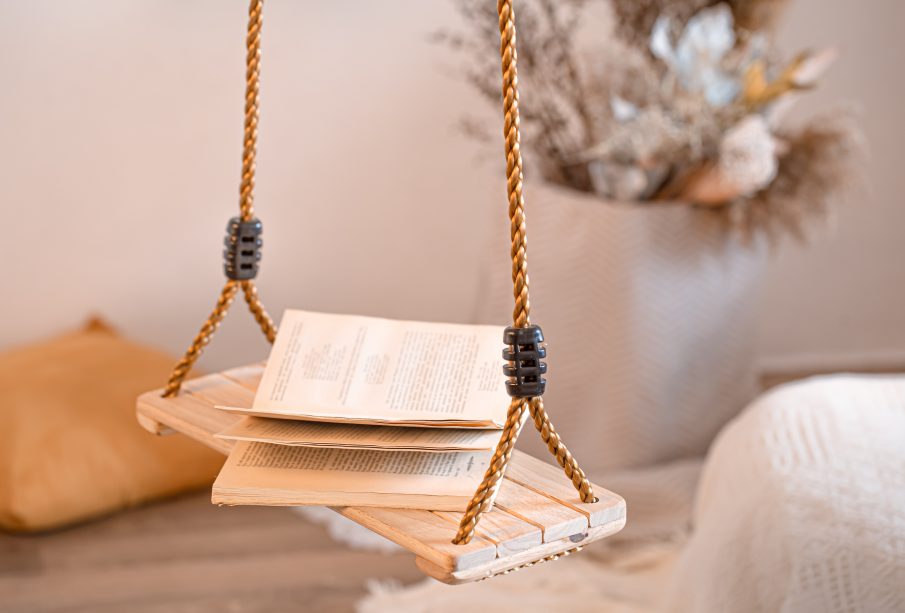 The return to the styling and objects of childhood is worth starting already from… your children's childhood. Communicate the magic of the old years is possible thanks to the wooden swing.
Vintage in full swing
Restoring old furniture or buying items that refer to a number of different eras is the domain of vintage style. It is in this styling lies a cozy and familiar magic, which makes the memories of our childhood become nicer and warmer. In the style of vintage we can not only introduce old furniture to modern interiors, but also appropriately stylize new items to resemble those that we know from our childhood, or that our parents and grandparents knew. Combining older items with modern solutions will certainly result in creating a truly unique and wonderful atmosphere. This avant-garde-loving style will also fit well in the children's room.
The magic of childhood in vintage style
When arranging a children's room, we try to give it as much magic and warmth as possible. Achieving a truly pleasant space for the development of our child is extremely important, which is why we sometimes decide on vintage style. When recalling our best childhood years, it is the arrangements in this style that stick most strongly in our psyche. We decide to introduce similar solutions to the room of your child, to be sure that the climate created will provide the conditions necessary for proper development of the child. There are pieces of furniture that do not always appear in the children's room, but whose introduction will certainly be a good idea. We are, of course, talking about home swings.
Home swings
Installing a homemade swing will be an ideal solution both for diversifying the ways of taking care of the baby, and as a way to relieve parents to stop carrying their children, at least for a while. Home sw ings work great because babies love to swing and sway. Because of the different models, we can choose a swing according to the age of our child – so it will work for both smaller toddlers, as well as for older children.
Swings in vintage style
Introducing additional magic of childhood is possible by installing a vintage-style swing in the room. It is best to opt for a wooden model – in the form of a simple board or in the form of a carrier. The first version will be ideal for older children, it will also have a touch of familiarity. The second, on the other hand, will be perfect for children who are not yet able to maintain themselves on a swing. Regardless of the final choice, it is worth remembering that the wooden seat should be suspended on ropes, which will fit into the vintage style much better than the plastic ropes.
Upholstered swing in vintage style
If you have decided on a vintage style swing, you should make sure that the child is as comfortable as possible on it. Regardless of the chosen form of swing, wooden elements should be "softened" by using upholstery fabric. With access to a variety of design and interesting color solutions, we can tailor the solution directly to our child.
The benefits of a homemade swing
Why is it a good idea to install a home swing for your child? Well, rocking:
exercises your child's balance,

influences the senses by giving the opportunity to combine sensory experience into one coherent picture,

strengthens muscles throughout the body.
In addition, swinging supports motor skills and encourages activity – gaining awareness of movement and their body is an amazing engine for a child to develop.