Barn doors – what are they, what do they look like and where will they work?
You need about 3 min. to read this article.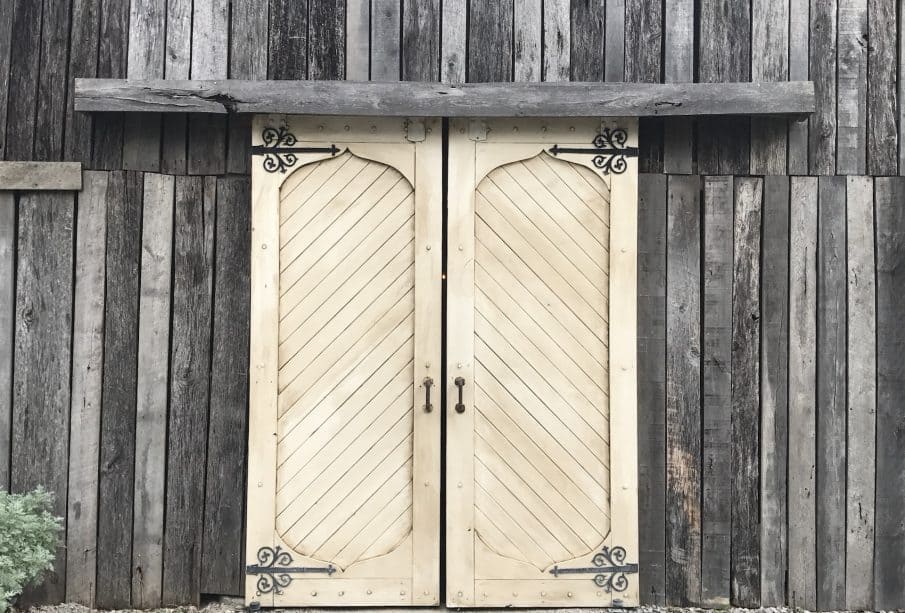 Are you facing the choice of a door separating the bedroom from the living room, or perhaps a closet from the bedroom? Are you looking for something unique and unusual? Definitely check out barn doors! 
Barn doors, or atmospheric sliding doors
Doors in our apartment or house are, despite appearances, an important part of the arrangement. They serve not only to separate individual rooms from each other and dampen sounds, but also in emphasizing the character of a given interior. And so in addition to the classic we have barn doors. What is hidden under this foreign-sounding term? 
It is, of course, about designer sliding doors, which with their appearance somewhat resemble old barn doors. This is a hot interior design hit, which many people are opting for. No wonder – barn doors not only look stylish and original, but also do not take up valuable space, as they do not swing open, but simply slide along the wall.
What do sliding barn doors look like and what do they consist of?
Now that we know what barn doors are, we will now bring a little closer to the topic of what they consist of specifically. For their installation we do not need a standard door frame, but a special system. Specifically, it is rails, rollers, slats, hardware and connecting profiles. Depending on the model, they can be made of steel, aluminum or plastic. The whole design depends not only on the door leaf, but also on the highly visible guides.
To be more precise, such doors can be in a wide variety of styles, made of lighter or darker wood, in any color, as well as glass (transparent or milky) with black borders. In addition, wooden barn doors have characteristic grain, which give an even more unique and special atmosphere to the interior.
They will beautifully complement arrangements maintained in rustic, Scandinavian, japanese, urban jungle, loft, industrial, boho, modern, classic and many other styles.
Where sliding doors will work – some suggestions
Barn doors are perfect for narrow corridors and passageways, where it is not possible to install classic doors. It is also an ideal solution for unusual spaces that we meet, for example, in attics or under stairs. Barn doors usually separate the dressing room from the bedroom, or the bedroom or dining room from the living room. Interestingly, they are also often used to close bookcases and bookcases.  
This type of door is also safe to use and in case of drafts – they do not slam or it is impossible to get your fingers caught in them. 
Facing the choice of sliding doors, remember that they should be slightly wider than the opening. For example, if you have an aisle that is 85 centimeters wide, then choose a door that is 90 centimeters wide. In this way we will avoid possible clearances.
In conclusion, we have no doubt that barn doors are extremely impressive and designer. And which model will you decide on in your interior and where will you place them? Good luck!
main photo: unsplash.com/Elisabeth Lee