We choose a sofa with sleeping function in Scandinavian style
You need about 3 min. to read this article.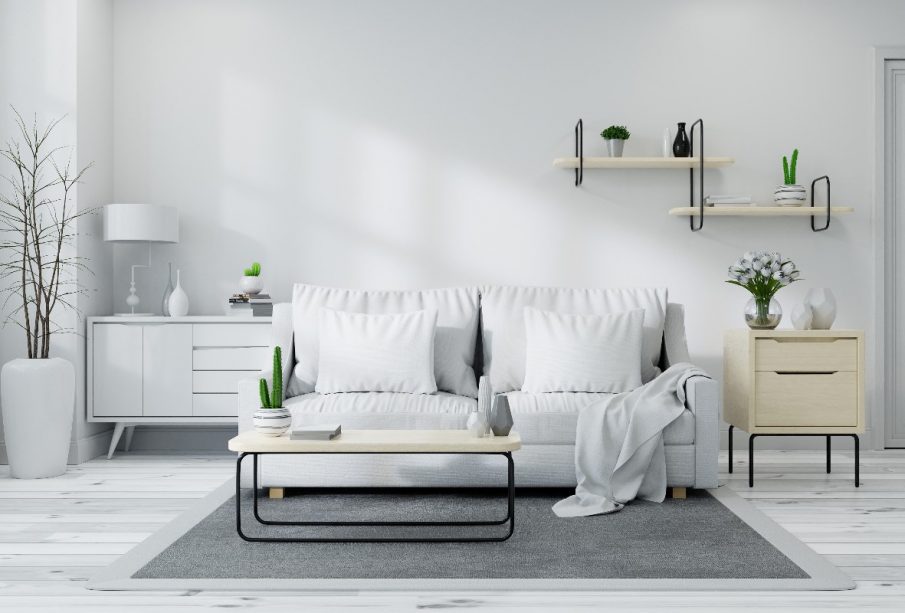 Scandinavian style furniture strives to reflect the best traditions from Scandinavia in appearance, and the world-famous sofas impress with their lightness and comfort
The sofa is the piece of furniture that sits in the center of the living room and it is the one that gets the most attention. It is the center of family and social life, and sometimes turns into an additional bed for guests. The mechanism facilitating unfolding or lifting the upper part of the sofa makes it possible for two adults to sleep on the unfolded sofa with peace of mind. Such a sofa is indispensable in English and Scandinavian living rooms!
Distinctive features of Scandinavian style
Observing the trends coming from Scandinavia, you can see the dominance of light shades and natural materials. Furniture is usually in white color, where in those countries it supplements the deficit of daylight. White can be combined with other light and pastel colors, for example, powder pink, blue, brown and beige. Inhabitants of Scandinavia bet on simple and functional solutions. At the same time they care about using natural materials such as wood, linen, cotton or upholstered leather.
What does a sofa in Scandinavian style look like?
The sofa occupies a place of honor in the living room, so its appearance is extremely important. It is usually simple, with low legs, padded with large and soft cushions. Inhabitants of Scandinavia want it to look as inviting as possible and be made of natural materials
>> Doors – matt or glossy?
Nowadays it is common to see colored sofas, which with their strong colors stand out against the background of white furniture. The fashion for intense colors has entered relatively recently, as previously they were chosen in delicate colors matching the interior
They are usually equipped with a storage compartment in the armrest or a pull-out footrest. The most important thing is that they are functional and comfortable!
Additions to the sofa
If you decide to furnish your apartment in Scandinavian style, you should also remember about accessories. A small rug will be perfect. Near the sofa, you can place a simple coffee table, a white console, a chest of drawers or distinctive chairs. This will give the room a modern look.
Scandinavian style delights in many countries. More and more often it is also decided by Poles. Currently in furniture stores you will find a wide selection of sofas with sleeping function in many color variants.