Living room arrangements with a botanical theme
You need about 2 min. to read this article.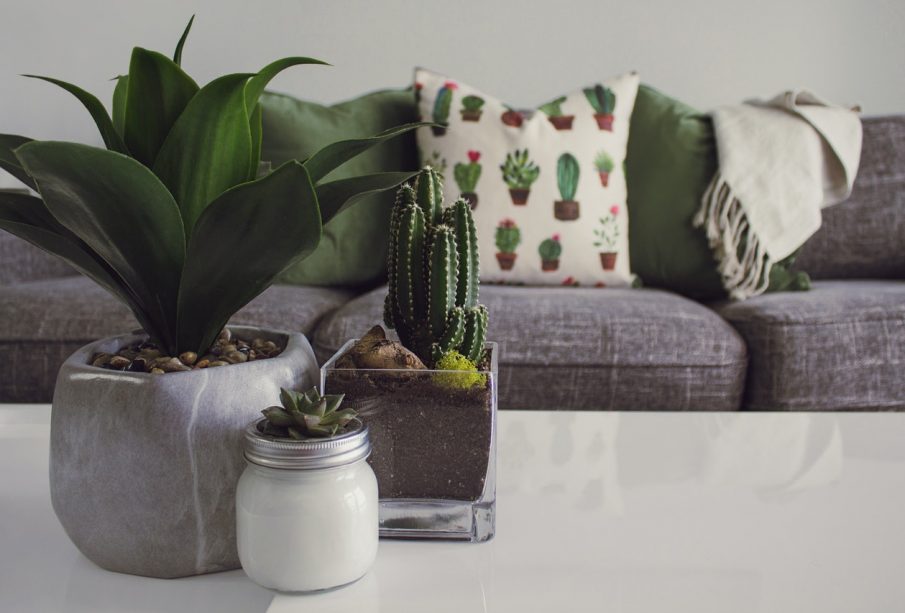 Shades of green have settled in our interiors for good, and the fascination with fauna is at its best. Home jungle in the living room interior allows you to relax and catch your breath without leaving home. All shades of green and unobtrusive browns smuggled in accessories wonderfully create the image of the interior, giving it character.
Poster minimalism
If you do not want to decide to paint your walls green, and stay with safe white or beige, you can place posters or paintings with leaves in elegant frames. Many interesting proposals can be found in stores and online.
Jungle on the wall
An effective solution referring to botanical patterns will be placing on one of the walls wallpaper with a motif of leaves or flowers. It will be great behind a sofa or on the wall with a TV. It will bring a fresh breeze and make us feel more connected to nature.
Leafy glow
A strong accent to the living room arrangement with a jungle theme will be a striking lamp with a floral touch. It can be a wall lamp with a ginkgo leaf base, a lampshade with palm or monstera leaves, or even a glass lampshade with green leaves.
A leafy detail
When you just want a subtle botanical touch, you can choose sofa covers in the leaves of the ever-popular monstera or a table tray in the shape of a leaf