You need about 3 min. to read this article.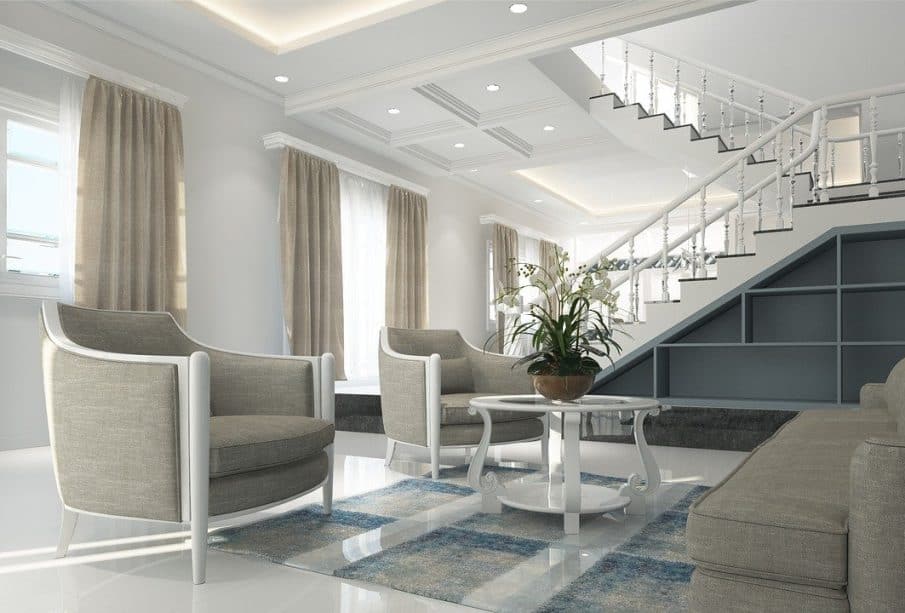 New York style is the essence of luxury and elegance. It refers to glamor and art deco, perfectly reflecting the spirit of the world of New York's social cream. Check how to decorate your living room to make it look like an apartment straight from Manhattan!
As the name suggests, New York style refers to the luxurious interiors of apartments on the Upper East Side, which is the most expensive district of Manhattan. New York is a city where many cultures meet. Therefore it is not surprising that the New York style may resemble a mixture, partly referring to art deco or glamor, but also to French or classical style. As a result, New York interiors are elegant and luxuriously finished, and at the same time encourage relaxation and comfortable rest. How to arrange your own living room and what decorations to choose to create an arrangement worthy of New York?
What are the characteristics of New York style?
Interiors decorated in New York style are characterized primarily by open space, which is a contrast to tightly built and crowded cities. Open spaces are easiest to arrange in apartments with high ceilings and big windows, but a great trick is to combine a living room with a kitchen. Dominant colors should be neutral, subdued, we can use white, black, gray, beige, brown. Also pay attention to good quality materials, solidly made furniture and noble finishes, thanks to which the interior will become luxurious. Let's not overdo accessories and patterns, so as not to rub off on kitsch. It should be elegant, but simple and classy.
Furniture constitutes the foundation of a New York living room. Choose those with a timeless, classic form. Massive antiques will be perfect, balanced with soft textiles, for example, velour blankets and cotton curtains. The central place should be taken by a sofa with matching armchairs, poufs or footstools. We can decide on upholstered furniture, which perfectly finds itself in luxurious interiors and at the same time, thanks to pleasant to the touch materials, encourages resting.
Decorations for New York style living room
New York decor of a living room will be emphasized by appropriately selected decorations. Which ones are worth deciding on?
Lamps
Lighting plays a large role in building a spacious and bright interior. When decorating a New York style living room, do not forget about an ornamental chandelier and standing lamps with decorative lampshades. Nickel-plated elements are also welcome.
Fabrics
Exclusive fabrics complete the New York look. Heavy curtains made of linen or satin, soft blankets with a thick weave, decorative pillows, both plain and decorated with abstract patterns, will add coziness to the living room. New York style living rooms often have fluffy rugs on the floors. You can choose a model in muted colors, matching the interior, or bet on a contrasting, deep color and Moroccan patterns.
Mirrors
Mirrors optically enlarge the interior, so they can not be missing in the New York living room. Choose models with decorative frames that will emphasize the elegant dimension of arrangement.
Paintings, posters and photos
In a New York style living room there should be a place for prints and photographs. The best choice will be minimalist motifs maintained in black and white colors. As a wall decoration also works a home gallery in frames of the same color, but of different shapes and sizes.
main photo: pixabay.com/Inactive account – ID 4787421