Living room with sliding doors – not only loft solutions
You need about 4 min. to read this article.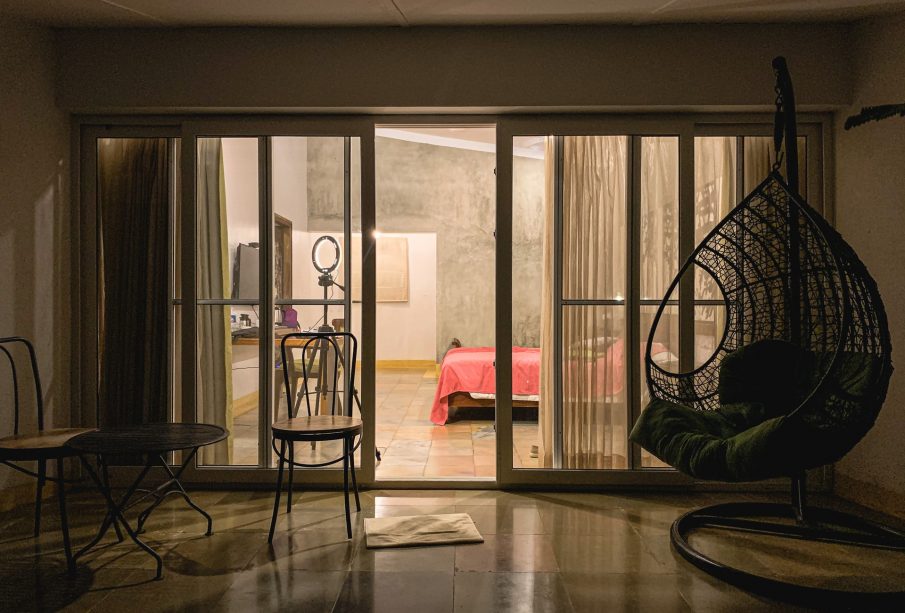 Sliding doors are a popular solution used in various rooms. What spaces do such doors fit into?
The living room is certainly a unique place in our apartment/house. It is impossible to unequivocally determine the type of arrangement in which it would be most functional and spacious
The most important rule, which we should follow while decorating it, is our taste. It is us as householders who are supposed to feel good in this space. For many people, a living room fulfils various functions, it is not only a zone of rest, but also a place of work and social meetings. Sliding doors can be a good solution, which will separate specific zones in our living room.
The heart of the home with sliding doors
What exactly are the uses of sliding room doors? Modern housing construction prefers open spaces. During the pandemic, the demand for apartments has increased, and developers offer the main ones in which we have open kitchens connected with the living room.
Often the space between these rooms is separated by a kitchen island, but boldly as such a separator can be used sliding doors. This solution may seem better than the kitchen island, because behind the closed door you will not so smell the kitchen odors, which sometimes can irritate people in the living room.
It is also worth realizing that traditional opening doors usually take up space unnecessarily, especially in small rooms. That is why interior designers draw inspiration from designs of industrial apartments, where wooden solutions, such as sliding wall, replacing doors, are inscribed in loft style. It separates the living room from the rest of the rooms in an original and designer way
This makes the living room our haven of peace, when we need it is an intimate place, and if it is to be a social gathering place, the door can always be moved. Such doors fulfill the function of an "invisible wall".
An idea for an original arrangement
Sliding doors in the living room can be selected to match the design style on the basis of extremes, i.e. differences or similarities with other decorative motifs. If we decide on a sliding door in the color of the walls, then in our living room there will be harmony, the decor elements will "blend" with each other, without causing an effect of overwhelm. And if we choose them as a contrast to the rest of decorative accessories in the living room, we will introduce dynamism and a breath of fresh air.
If, in turn, we bet on sliding glass doors, it will optically enlarge our living room. Models of sliding doors with an integrated mirror in the frame of the wings is an arrangement "bull's eye". The mirror will reflect light, which will make the living room seem much larger, by such duplication of reality. This option is recommended especially for small living rooms. Sliding doors in glass edition will add spaciousness to the whole arrangement.
Sliding doors in a living room are also an interesting idea for arrangements with a predominance of boho accessories and ubiquitous wood. Furniture made of light ash has a lot of class and timelessness. It is worth it to incorporate sliding doors in the same wooden style in the living room.
Two-leaf models of such doors will work great, and will also suit Scandinavian spaces where planks and white dominate the style. And if we add to the interior design a lot of greenery, our living room will make an electrifying impression on everyone
Sliding doors are a modern solution, extremely designer, fitting into really many styles of arrangement.
Main photo: Amisha Deotale/unsplash.com