You need about 4 min. to read this article.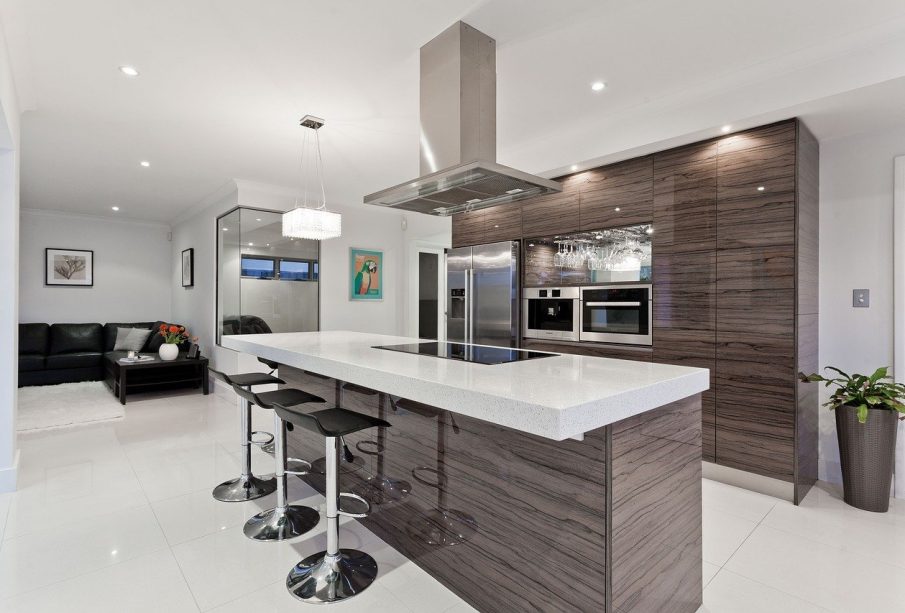 The dining room is a very important part of any home. It is a perfect place to meet with family. It is worth decorating it in glamour style to make it effective and modern. See what elements you should bet on when deciding on such an interior arrangement.
What are the characteristics of the glamour style?
First of all, the glamour style is associated with glitter and elegance. It is full of luxurious accessories and materials. It combines classics with modernity. It also uses lamps with shiny shades and interesting and unusual forms of furniture. Decorative, crystal chandeliers are often seen in such interiors. Accessories such as mirrors, flowers, fluffy carpets, decorative curtains or pillows play a very important role. There are often silver and gold elements. This style uses decorative items that are practical. For example, a coffee set is a functional accessory. You can buy one with a marbled pattern, then it will match the atmosphere very well
Glamour is also characterized by modern design and classic colors. It creates a unique atmosphere in the room and allows you to give each interior a unique character. It has many lovers who appreciate its elegance and diversity. A glamour style dining room should be practical and well presented. It is worth betting on high quality elements, which will be both durable and aesthetic. This type of design is also famous for its metallic and shiny surfaces
What decorations are best to buy?
In glamour style, all accessories play an extremely important role. It is advisable to choose decorative accessories, which you use every day. It is good to bet on elegant tableware. Exclusive cutlery, for example, will be useful. They will delight everyone and serve for many years. If you have a large family or you are often visited by guests, purchase a dinner service for 12 people. You can buy such a set in a version with rich glamour decorations. It will give a unique setting to every meeting. It will look good on the dining room table
Porcelain has a high aesthetic value and fits perfectly into this type of rooms. It is also worth buying high quality glasses and goblets. Glamour is also characterized by accessories, which have only a decorative function. These are for example any frames, candles, vases, or figurines. It is worth placing them on the cabinets that are around, such as a chest of drawers or a bookcase. You also cannot miss mirrors hanging on the walls. They will optically enlarge the room. Place decorative flowers, such as white roses, on the table. Standing lamps will also look good in a dining room
Choosing the right furniture
First of all, put on a table of an appropriate size. You can decide on a folding construction, for example, which will allow you to adjust the top to your current needs. Such a table should, above all, be elegant and solidly made. It is good if it has a glossy surface and decorative legs. Versions with glass inserts are also common. Some people even decide on a table top made entirely of glass. However, this is a somewhat risky option that you need to be more careful about. You can also purchase a table made of wood, with metal legs
The choice of chairs is also important. Here you can show a lot of ingenuity, combined with creativity. The glamour style very often relies on upholstery. Such chairs often have decorative quilting, are made of velvet-like material. You can put decorative pillows or throws on them. In addition to the appearance, it is worth betting on the comfort of use. The possibilities are practically endless, you can combine at will with their arrangement
Main photo: Connoman/pixabay.com