Gold and metal black – a combination for elegant interiors
You need about 4 min. to read this article.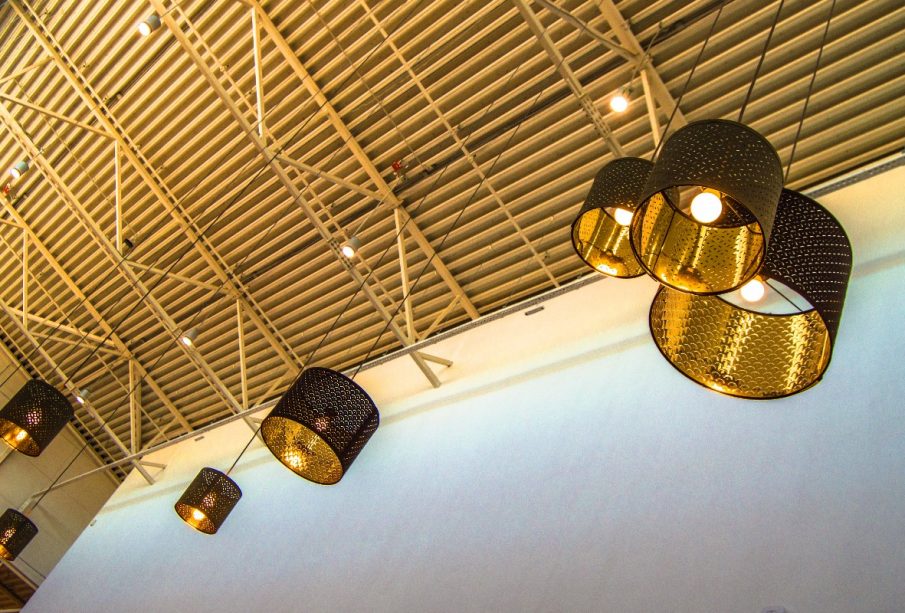 Gold and black is one of the most popular trends in recent seasons. It is probably the most tasteful and sophisticated combination. See what other colors you can combine it with, in what style it works best and how it can affect your mood.
Interior shades say a lot about their owner. If the apartment is dominated by white, gray or other light and neutral colors, the person living there is certainly calm and likes order and harmony
If there are multicolored things in the rooms, and the colors of the walls are bolder, then the owner of this property may be more eccentric, as well as unusual. However, if the arrangements are dominated by gold and black, then indisputably the resident is characterized by decisiveness and sophisticated taste, and his nest immediately seems more luxurious. Are you thinking about decorating your home precisely in these colors? You just do not know how to introduce them so that they do not look tacky or you are not sure, if you do not exaggerate with the amount of gold and if it will not be a bit like in a museum or a church? Here are some helpful hints that will help you avoid these mistakes
What colors should you combine gold and black with?
You can match these two shades with a wide range of colors. It all depends on the effect you want to achieve. Do not be afraid to experiment. Here are few suggestions:
Gold, black and white
White shade will brighten up the room perfectly. It gives optimism and improves mood. This is ideal for minimalist decor, where the decoration will be the main elements of the arrangement
Gold, black and red
In Asia this combination is considered a symbol of prosperity and strength. Maybe there is something in it. It will perfectly pass the exam in modern design. Red will introduce warm and family atmosphere
Gold, black and purple
Purple is another royal color. All because it is extremely rare and unique in nature. Thanks to it, your interior will seem cooler. In addition, it perfectly calms and relieves symptoms of stress. For more interesting result use plum color instead of violet
To which interior gold and black fits best?
Art deco style
Undoubtedly, this is the first style that is associated with these colors. Classics, elegance and luxury. It is the perfect pair, like warm milk and cookies. In addition to geometric forms, squat furniture, exclusive materials, anything shiny is welcome.
Glamour style
It is associated with Hollywood and the homes of celebrities, where there is no shortage of glitz, wealth and glamour. Sound familiar? The darkest color and shade of gold bars will work extremely well here.
Retro style
Retro draws from many styles. Tradition and modernity are not mutually exclusive here, just as gold and black are not mutually exclusive. Furniture stylistically reminiscent of the communist era? Why not! Create and search for gems, and your interior will be one of a kind.
Industrial style
Loft, factory decor also won't disdain a black wall and a golden frame of a large window. Raw materials and large spaces will go well with comfort and lavishness.
Scandinavian style
On the surface, the austere and minimalist style excludes luxurious gold and black. However, Scandinavian interior can be beautifully decorated with accessories in these very colors. Black will highlight the charm of white, raw furniture, and gold frames will emphasize the homely atmosphere
How colors can affect your mood – gold and black
Colors create the interior, but they also influence the mood of people staying inside. Colors affect emotions, they can soothe, enliven, evoke joy, stimulate creativity and even fight fears. To which of these groups belong the title colors? Well, gold is perfect for places where we work and create because it stimulates imagination. We also guarantee that you will feel at home like in a royal palace. Black, contrary to negative associations, used in a balanced way calms and soothes, and adds self-confidence. Juxtaposition of one with the other is a recipe for arrangement with a bit of claw
And how do you smuggle gold and black into your home?