Chill zone in the office – how to decorate it with taste?
You need about 3 min. to read this article.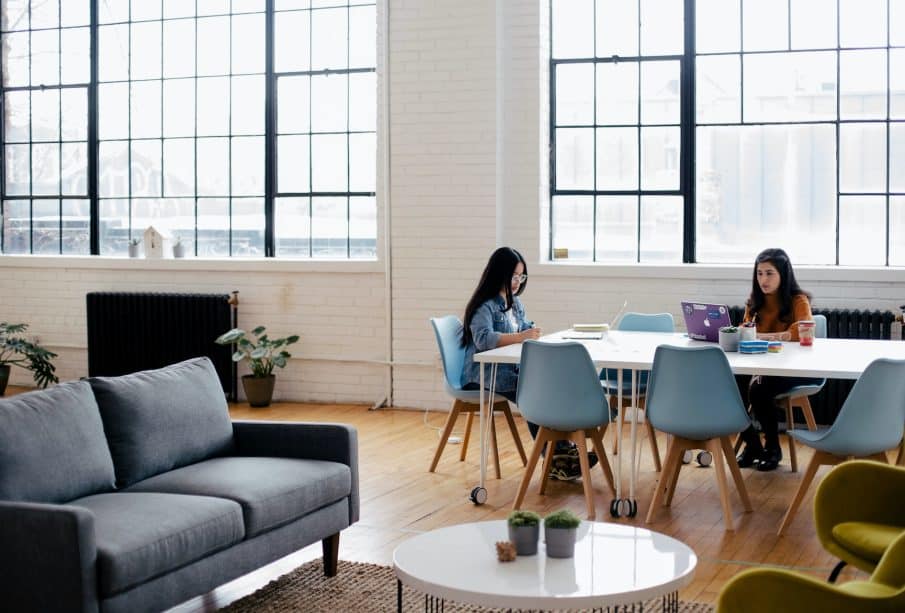 In every office there should be a place where you can comfortably relax and take a break from professional duties for a while. Modern employers are fully aware of this, which is why both larger and smaller companies arrange specially designated spaces. But how to functionally and interestingly arrange such a room?
Why is it important to be able to relax while working?
Whether you work in an office or perhaps in a store, it is worth having a place where you can take a break from your duties. We are not talking about the canteen or kitchen, which are found in every workplace. The so-called "chill zones" are perfect. This trend came to us from the United States, where people work a lot, but they also have the opportunity to stretch on a mat or relax on a sako bag in the workplace.
More and more Polish companies are leaning toward the same model. It must be admitted that in places where chill zones have already appeared, employees praise them very much and are eager to use them. 
The arrangement of such a place depends on the conditions at your disposal. In large buildings a large hall or even a floor is reserved for this. There are then mats, Pilates balls, as well as sako bags and poufs. On top of that, you can play foosball or meditate. 
As for smaller offices, in this case it is usually one room with comfortable chairs, dimmed light and soothing music. It's also worth betting on scent diffusers then, which can spray aromas that help you relax. We guarantee that a 15-minute stay in such a room will make the employee regenerate and move on to further work with more energy and enthusiasm.
Chill zone in your company – how to arrange it?
Before you choose specific elements for the relaxation zone, it is worth knowing the needs of your employees. After all, it is mainly they who will use them. Therefore, you should find out what they expect from this place and what will be most satisfying for them and allow them to take their minds off their work duties. As a rule, all they need is a place where they can meditate and sako bags, which are highly recommended just for relaxation. It is important to be able to recline on them and assume the best position for you. 
So you can bet on dim colors with elements of green to empty your head of thoughts. Large flowers will also look great. Being surrounded by plants and nature has a great effect on our body. 
A treatment that interior decorators often use is to clearly separate this space from the rest of the office. It's not just the use of doors or soundproof walls, but also the arrangement. If the workspace is kept in a minimalist climate with black and white elements, it is worth betting on a cozier atmosphere in the chill room. 
Low wooden tables and matching deep armchairs with high upholstery will look great. If you opt for sako poufs, go for colorful solutions and matching low tables. It's best to line the floor with a fluffy carpet that you can lie down on if necessary. Don't forget about lighting. A warm, slightly muted hue that promotes relaxation will look better. It is also worth remembering the mood music, which will make everyone relax pleasantly!
main photo: unsplash.com/Jason Goodman