You need about 4 min. to read this article.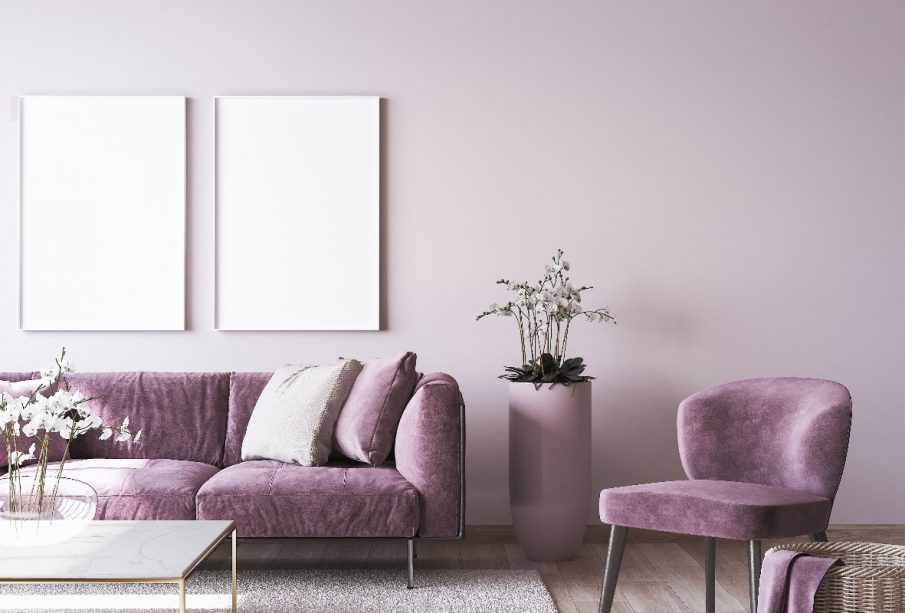 Pleasant and tactile textiles, crystal chandeliers, chandeliers, mirrors and thick curtains with draperies – all this is the essence of glamour style that you can have in your home.
The glamour style in interiors is associated with opulence, baroque and is increasingly gaining popularity. It is full of glitter, glamour, mirrors, bold colors (predominantly pink, violet or red, but also blue, silver and gold, and of course black and white), but at the same time retains a cozy character, thanks to soft fabrics, such as suede, velvet and velour.
It is ideal not only for hotels or elegant living rooms, but also for our homes and apartments. Glamour can be a living room, but also a kitchen, bedroom and even a bathroom. Although this style is not for minimalists, but as always, you need to exercise restraint and be careful not to overdo it and make the interior seems exaggerated and "tiring". The space should be luxurious and classic, but still comfortable.
We present interesting decorations in glamour style, which will be a beautiful decoration of the living room. Remember that all basic elements, that is, furniture and leisure sets (wide, quilted sofas, armchairs, pouffes) should be comfortable and of the highest quality.
A magnificent chandelier
When thinking about glamour, many people imagine a large crystal chandelier. And as far as possible this association is correct. A magnificent chandelier is a beautiful decoration of the living room, additionally reflecting and diffusing light, so that the room creates a unique mood.
>> See: Glamour chandeliers that will impress you!
When it comes to other lighting, which in this style plays a significant role, you should bet on a table lamp with an ornate shade or crystal wall lamps. LED strips under a shelf or in an alcove will also work well.
Mirrors in thick frames
Glamour can't do without mirrors, which are used not only for looking through, but above all for decoration. On one wall you can hang even several mirrors in visible frames – usually gold or silver, but they can also be mirrored.
For example, above the dresser in the living room it is worth hanging the so-called round mirror sun (with radial elements), which perfectly replaces the traditional picture.
Soft textiles
Spread and quilted sofas (often of the Chesterfield type), as well as elegant pouffes and armchairs are in themselves the decoration of the living room in glamour style. To this should also be added any textiles, such as cushions or blankets.
Everything is made of soft and pleasant to the touch material, which may be, among others, velvet, velvet with elements of gold. Slightly glossy fabrics perfectly fit into this atmosphere and additionally make us want to sink into them and relax.
Cushions may also be quilted, classically square or in a slightly more sophisticated shape, like a roller or a circle with a button in the middle . Together with a fluffy rug, they make a great addition to your living room seating area. If you already have pillow inserts, then simply buy new pillowcases in glamour style.
Decorative candlesticks
Elegant decoration in glamour style are candlesticks or lanterns, usually silver or crystal, which additionally reflect the light of candles – and as we know, glamour loves shine. They can be placed on a coffee table, in a display case or on a windowsill. The most impressive are models designed for thick candles, which can also be placed directly on the mirror tray and thus create another interesting decoration.
Thick curtains
In a glamour living room will not fit modern blinds, which could spoil the whole effect. The windows should be decorated with curtains and thick curtains made of elegant and beautifully arranged fabrics. They often appear in a contrasting combination of white and black.
In addition, in such interiors we may find either loosely let go, reaching only to the floor materials, or interestingly arranged, creating an original and very decorative effect. Remember that here everything must be refined, so you can not leave the windows alone.