You need about 1 min. to read this article.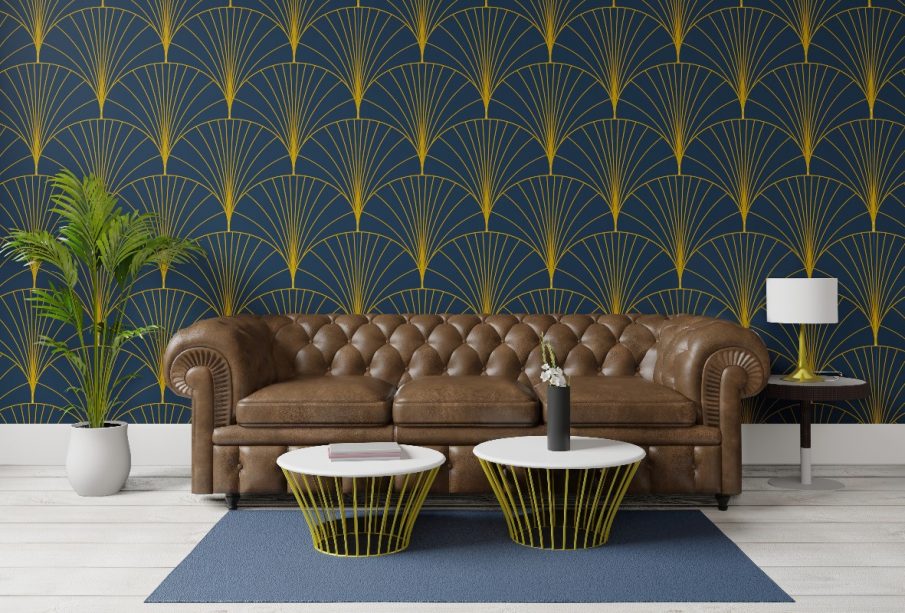 Art deco style is associated with beautiful, colorful decorations that resemble great works of art. However, you can easily introduce it to your interior. Check our inspirations.


Wallpaper in art deco style
Decorative wallpaper is back in style, thanks to the multitude of patterns and colors, as well as the ease of installation. In fact, you do not need to have great skills to cope with decorating a wall.
Wall decorations in art deco style, that is decorated wallpapers, should be very visible. They can only be a contrasting element, matching the rest of the interior. Remember not to let the art deco wallpaper overwhelm the room. In smaller living rooms or bedrooms, opt for light shades and larger patterns.
Paintings in art deco style
You can get small works of art, or art deco paintings, at your local galleries, as well as online. Also, find out where you can purchase decorations from real artists. This way, you support their work and you are sure to decorate your home with original art deco paintings.