You need about 4 min. to read this article.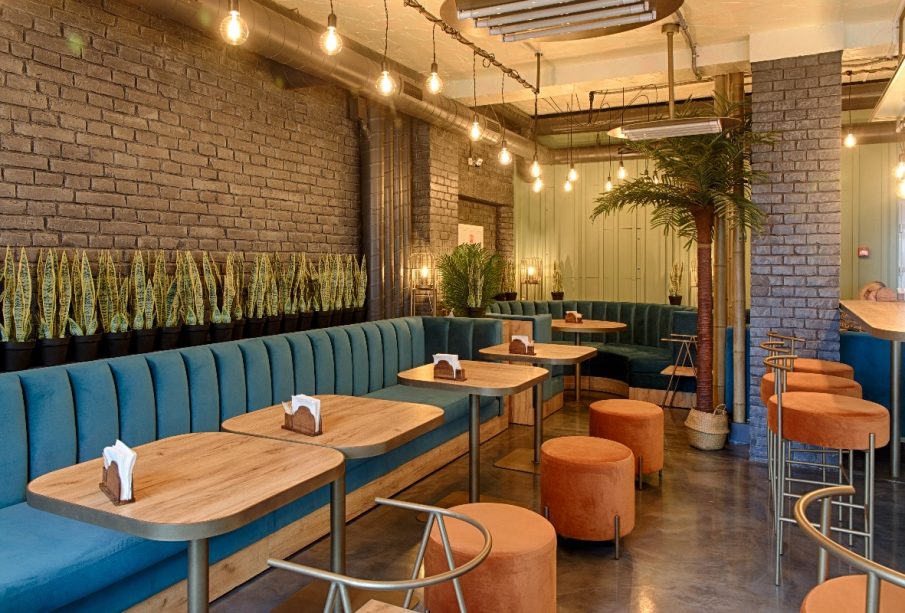 Eclectic interiors are proof that combining different conventions in interior design brings great results. This can be used in the living room, kitchen or bedroom. You just need to remember about few rules.
What is eclectic style?
Eclectic style has nothing of disorder in it. It is not about being haphazard, but about thoughtfully combining themes from different styles.
Birth of eclectic style
Combining different conventions in interior design was born in France in the second half of the 19th century. In fact, it was a strong trend in art: its remnants are the Eiffel Tower or the Statue of Liberty
Specificity of eclectic style
It is characteristic that eclecticism is formed from the combination of completely different conventions. So it does not have assumptions in the strict sense – it is rather the art of juxtaposing different orders. There is no place in it for repetition and replication of beaten patterns: interiors arranged in the eclectic style can be very different from each other. Their creation is not at all simple – you need to demonstrate a great sense of taste.
For whom is eclecticism?
Eclectic style may not be in love with people who appreciate the purity of interior design, but most people will be able to find in it something for themselves. Diversity and susceptibility to individualization are its features, which are worth using.
Principles of eclectic interior design
Arrange around a leitmotif
Styling an interior in eclectic style should be devoid of the impression of randomness. Therefore, it is worth, that between elements representing different styles there should appear a binder in the form of a leitmotif. This can be a color, but also a texture or theme
Need for proportion
The main style should be skillfully combined with one or two additional ones. It is best to keep the proportions generally accepted in architecture, e.g. 60:30:10 or 70:20:10, where 60% and 70% is the presence of the leading style in an eclectic arrangement.
Contrasts
Do not be afraid of juxtaposing elements by contrast. This applies not only to colors, but also to textures, patterns and shapes. Glass objects can be placed next to wooden ones, and an old chest of drawers next to a modern table. People who love interior design will find great scope for interesting experiments.
What to combine in eclectic style?
Eclectic style allows for various types of thematic combinations. Therefore, we meet combining eg:
provencal style with modern and rustic accessories,
french style with loft and baroque styled accessories,
italian style with glamour and Scandinavian-style accessories,
scandinavian, industrial and boho style,
boho style with loft and vintage elements (trendy boho loft style)
Color in the eclectic interior
It often happens that the color is the leitmotif foreclectic styling. You can use one color and operate with its different shades. The combination of Scandinavian style with loft and rustic style can be particularly apt with the use of white and its various shades
Intense colors
More vibrant colors work equally well in eclectic arrangements. They emphasize the spontaneity, which, through apparent disorder, manifest this type of interior. Ruby, malachite or bright yellow colors can become the basis for a very interesting styling. Multicolor can also be introduced through skillful selection of accessories. A good example can be the popularity of patchwork tiles in such interiors
Advantages of eclecticism in interior design
Deciding on an eclectic style in interior design promotes the manifestation of our own creative freedom. We can create home space in the most individual way and in accordance with their own beliefs. Style is also a great solution for people who like elements taken from different conventions: there is no obligation to give up any of them. You just have to skillfully combine them.