Unique Home Decor Ideas That Will Transform Your Space
You need about 3 min. to read this article.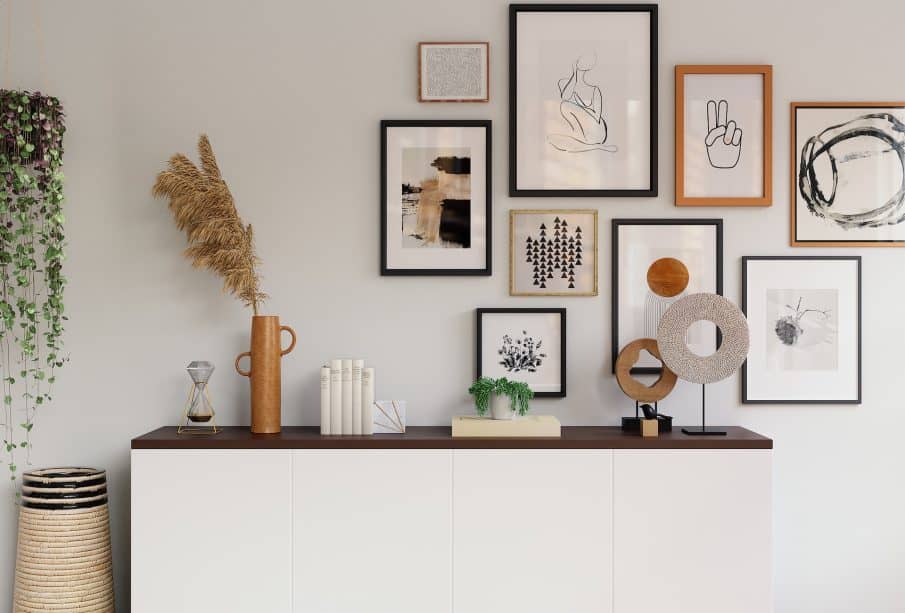 Many people make the mistake of thinking that home decor can be very expensive, but that's not true at all! With a little creativity and some basic household items you already own, you can create unique home decor pieces that will really transform your space. Check out these unique home decor ideas to get inspired!
Choose bold colours
Don't let your home be drab, dull, or boring! With our tips and tricks, you can create a space that's as unique as you are. 
Paint your walls a bold colour- The first step to any project is to start with the most important part, the paint! A bright colour will make your home shine and give it personality. 

Add pops of colour in the form of throw pillows and furniture- Bright colours will add interest to your space and make it more inviting for guests! 

Change up your artwork- Painting an old piece of art is an easy way to make your space more individualized. 

Change out accessories on a regular basis- Trading out accessories on tables and shelves adds freshness to your decorating routine! 

Use faux flowers instead of real ones- Flowers always liven up a room, but they die so quickly! Fake flowers last much longer than real ones and can still provide the same pop of colour when they need refreshing! 

Give yourself permission to experiment with different styles – not every person has one style, so why should you have just one? With these tips, anyone can create their own personalized living area without breaking the bank!
Add unique textures
Adding a variety of textures to your space can help you create the perfect home. Whether you are looking for a specific look or want to add more texture, there are many ways to do it. Below, we'll take a look at how you can add different textures like wood, leather and metal to your home. 
Wood is one of the most popular ways to add texture to the home. Wood has a natural element and warmth that is hard to replicate with other materials. Whether it's adding wood floors or a wooden table, it will be sure to provide an inviting atmosphere that only wood brings.
Mix and match different patterns
Mixing different patterns is a great way to make your space feel more vibrant. If you're feeling bold, take risks with clashing patterns and colours in one room. For something a little less daring, try using one colour from each pattern and mix them together in the same room. For example, choose a hot pink floral pattern for the couch and curtains with soft green accents for the rug and drapes. This will create an interesting juxtaposition between warm and cool colours that are sure to make your space feel more exciting.
main photo: unsplash.com/Spacejoy