4 timeless colors in a minimalist interior
You need about 3 min. to read this article.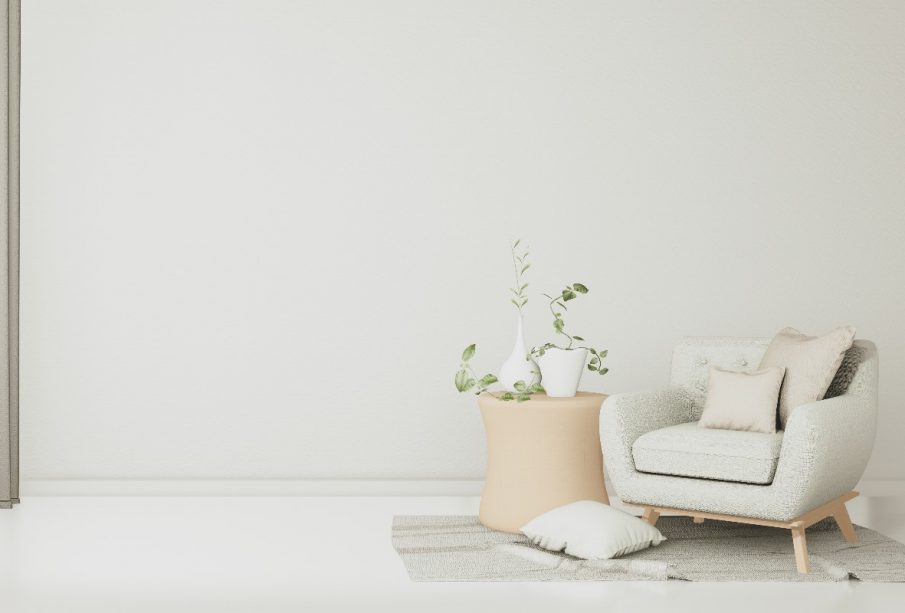 There is order and harmony in a minimalist interior. By using the right colors and materials, you can create the perfect place to relax and work, which will make it easier for you to concentrate
Minimalist style has gained considerable popularity in recent years. It is associated with elegance and luxury, but also with order and harmony. In such an interior there is a very limited number of accessories and distractors, so you can focus on your daily tasks and responsibilities. The minimalist style is dominated by cool shades, both on the walls, floors and furniture. They optically enlarge the interior and work beautifully with decorations.
White in minimalist interior
When designing an apartment in the minimalist style, it is worth betting on simplicity and natural shades. The most frequently chosen color in such rooms is pure white. A kitchen decorated in white looks really sensational. White is perfect for small rooms, because it optically enlarges the interior. It is worth remembering that minimalism does not like unnecessary additions, so let's approach to their purchase with caution. Instead, let's bet on high quality of materials and equipment.
Black
In minimalist interiors colors on walls should be bright and uniform. To slightly break this subtle effect, it is worth adding black accessories. This is a universal shade that works well in minimalist interiors. A black lamp, frame or vase is a perfect choice. Black, glossy tiles will look good in the bathroom
Grey
If you are afraid that white walls will get dirty quickly, you can bet on Scandinavian gray. It is a soft, neutral shade of gray. You can use it also in accessories. A sofa in this color will look beautiful in a minimalist living room. It is worth mentioning that shade of grey Ultimate Grey was chosen by Pantone as a color of the year 2021, so it is worth thinking about it while choosing accessories for your room
Furniture in minimalist style is usually smooth, bright with lacquered fronts. The whole interior is complemented with metal elements, which can often be found in black, navy blue or gray .
>> Modern mixers – black or gold?
Colors of nature
Minimalism is all about harmony, so it is worth betting on shades of brown. Rattan chairs or a table in a warm shade will add climate to the room and make it warmer. Brown can appear in the room in accessories, e.g. a mirror frame or a photo frame