Taupe color – with which decorations to combine it?
You need about 4 min. to read this article.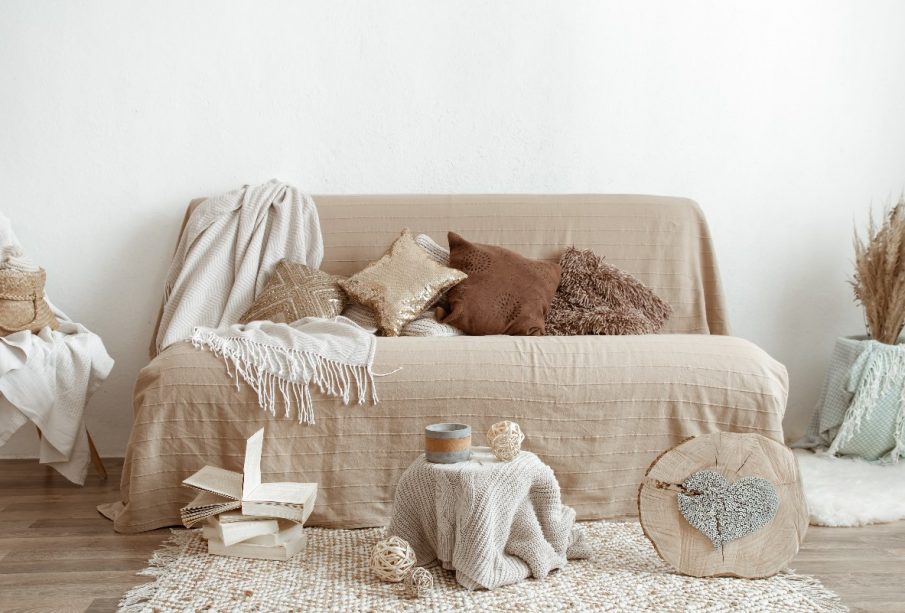 Taupe is a color that has been increasingly popular in various interiors for several seasons. It is subtle, yet original and unobvious, which gives many possibilities for interesting arrangements
The color taupe attracts the attention of both lovers of classic solutions and supporters of minimalist decor in an industrial or Scandinavian style. Although at first glance taupe may seem pale and inconspicuous, it beautifully brings out the character of other colors. This makes us more and more willing to choose it for our homes. We suggest which accessories to combine it with
What color is taupe?
Intriguing, unobvious and universal – these terms perfectly describe the color taupe. It is quite difficult to clearly classify or replace this color. The name itself can be misleading. The foreign sounding word "taupe" comes from the French language and means mole
For many years, taupe referred to a specific light, smoky color of fur of this small animal. It was not until the 1940s that this name came to refer to the whole range of warm colors between beige and gray. It is quite a large color palette with a variety of applications.
Taupe colors continue to interest and intrigue interior designers – just as they did several decades ago. Many people appreciate the timelessness of this color scheme and its perfect match with many other colors. Taupe is not a dominant color, so it works well as a background color for walls, refined upholstery, heavy curtains or a large rug. It is a very neutral yet noble shade. You can easily match it to more eclectic interiors, where it will be a great base color.
What does taupe match with? Practical tips
The color taupe is very helpful in interior design. Currently it is a fashionable alternative to traditional cool shades of gray, dove, but also warm browns. It blends beautifully in rustic, Scandinavian and even glamour style arrangements. Due to its timeless character, it can be used without fear that in a few seasons it will look bad and outdated. It also does not cause difficulties in combining with other colors or textures.
Designers say that it looks best when combined with pure, snowy white. Moreover, it is worth to combine taupe with darker, saturated shades of brown or intense, deep navy blue. It can also be combined with other base colors, such as gray or black, but be careful that the effect is not too overwhelming and dark. Such colors are better reserved for small spaces
Unlike the well-known écru shades, taupe also works well in combination with contrasting colors such as pink, dark plum or even emerald green. The refined, noble nature of taupe also allows it to be used as a standalone color. Play with textures and original accessories of elegant, sophisticated design will add luxury to it. Long velvet curtains, leather sofa with quilted upholstery and a decorative clock with golden elements will be a perfect combination
How to introduce taupe color into your home?
It is worth remembering that taupe brings out the luxurious and elegant character of an apartment, while remaining very cozy and warm. This makes it perfect for people who want to decorate their space in a unique and unusual way, in a sophisticated style. Initially, many people are afraid that taupe will be a boring and very dim color. Nothing could be further from the truth! This rich color palette definitely benefits larger areas, making them more attractive.
Depending on your tastes and possibilities you can use it in a total look in the living room or at least use it to paint one wall in the bedroom. Shades of beige gray are also an alternative solution. Taupe can easily break the monotony of milky white countertops and light ash laminate floor, while still maintaining a subtle character of the space. It's a color that tones down more expressive hues well. In rooms with vibrantly colored furniture or accessories, you can try wallpaper or carpeting in taupe to soften the final effect a bit