Wood and Scandinavian white – the perfect pair!
You need about 3 min. to read this article.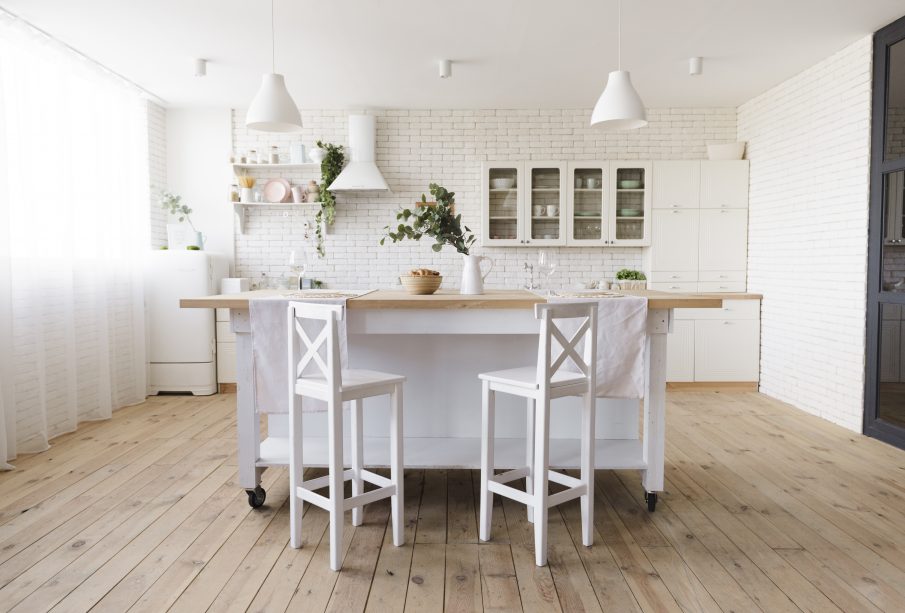 One of the unique styles that is hosted in our homes is the Scandinavian style. Practical and cozy interiors retain their charm for a long time. Find out more about this remarkable style.
Scandinavian style
What makes the Scandinavian style timeless? First of all, by properly maintaining the combination of classic white walls and wood, which looks great in any apartment. Beauty, simplicity, unforced elegance and style – convince everyone.
Why Scandinavian white?
White is a unique color, which is especially suitable for minimalist interiors. Every shade of white is worth attention. This color associated with innocence perfectly harmonizes with wood, so characteristic of Scandinavian style. At the same time white optically enlarges the room, and appropriate matching it with furniture and accessories in other colors gives a great effect. Arranging the interior in Scandinavian style is the best way to give our apartment a charming look. Elegant, but also delicate accents fully reflect the specificity of Scandinavian climate.
White and wood – why do they go together so well?
Natural wood in light shades gives the rooms a familiar, warm atmosphere. Wooden elements will blend in perfectly with white in various shades – cool and warm. Such an interior will look modern and phenomenal
White and wood in the kitchen
Scandinavian style is based primarily on a skillful combination of white and wood. Thanks to this interior design is elegant and practical. In the case of kitchens it is ideal to combine Scandinavian white on the fronts of cabinets with wooden countertops. By optically enlarging the room and opening the kitchen for example to the living room, we can obtain a simple, natural and luminous space. White colors emphasize the simplicity of the interior, and at the same time optically enlarge it; even seemingly small spaces will seem spacious and more adjustable.
Scandinavian white and wood in the bathroom
A combination of Scandinavian white and wood will also work perfectly in the bathroom, especially in small spaces. It is important, however, not to use natural wood in the bathroom, but instead opt for wood-like tiles. They are durable and easy to keep clean. For a bathroom you can choose white ceramics, paint the walls white and buy shelves in the same color. However, let's remember about wooden accessories to keep the right style
Decorations and lighting in Scandinavian style
Arranging the interior of our apartment, we are perfectly suited to Scandinavian white and light wood, such as selected lighting. Properly placed transparent lampshades with bulbs will manage to illuminate the entire apartment and thus emphasize its elegance. It is also worth thinking about plants, especially green ones, which will enliven the space.