Things you can't miss in a baby's room
You need about 3 min. to read this article.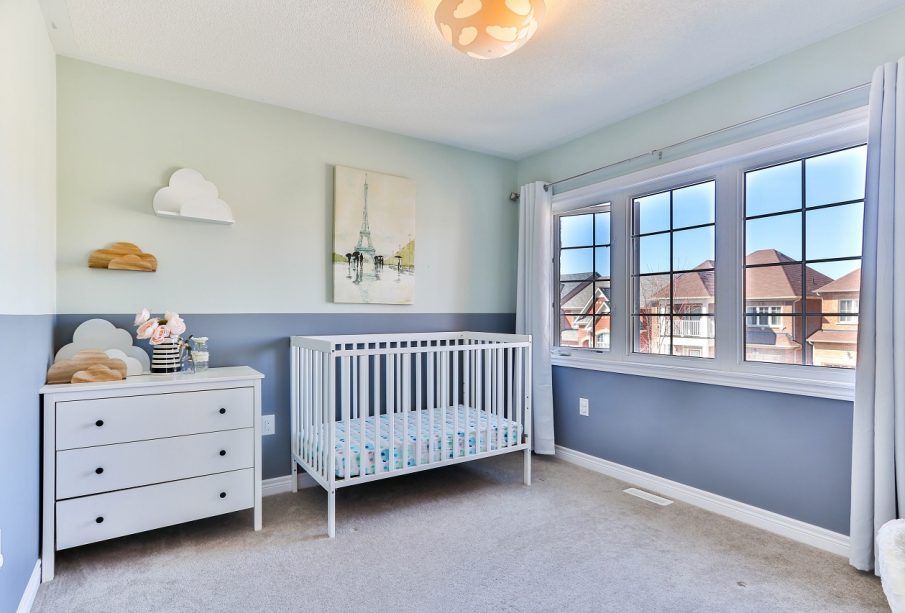 The birth of a new member of the family is a momentous occasion for which you need to prepare properly. Wondering how to arrange the baby's room? We suggest what to do to meet all the most important needs.
A crib and a cradle
A room for a baby should be, above all, safe and functional. It is worth considering the purchase of furniture and equipment in terms of practicality. A good choice will be a crib, which can be adjusted to the child's height – for this purpose models allowing for removal of the guardrail and height adjustment work well. Furniture selected for children must meet all standards. Make sure that they have the required certificates, do not cause allergies and have rounded edges, so that the risk of impacts is minimized. Also of great importance are the bed rungs, which should be spaced at safe intervals. A cradle for babies who are not yet able to sit up is also a good choice for your baby's room. Due to its low weight it can be moved to the bedroom at any time and placed by the parents' bed. If your baby wakes up during the night, you can easily set the cradle in motion and put him back to sleep.
For the comfort of the newborn, the choice of textiles is also important. Appropriate baby pillows should support the proper development of the child. They are especially recommended for older, several-month-old babies, who can already change their position independently. A flat pillow can give your child more comfort and reduce pressure on the head. Choose one that is made of soft and natural materials. Models with different textures and sewn-in colorful elements additionally stimulate baby's sensory development. Remember to make sure that the filling of the pillows is anti-allergenic and safe for infants.
Feeding chair and changing table
The baby's room should also not lack a comfortable feeding chair. It is worth to bet on a folding model, thanks to which you will not have to worry about your back and neck hurting. When choosing a chair, make sure that the upholstery can be easily cleaned. We recommend models with a removable cover for feeding, which can be easily cleaned or replaced when the baby grows up. A changing table is also an indispensable piece of equipment in the baby corner. Near it, there should be a shelf for storing necessary accessories and cosmetics. A newborn may need to be groomed even a dozen times a day so it is worth buying a free-standing piece of furniture which will make the parents' life easier. A changing table set at an appropriate height will relieve the spine from constant bending over the child.
Closet for children's room
The first months of taking care of a small child may seem overwhelming, so it is good to take care of keeping things in order and separating a separate closet for the baby's clothes. With fabric organizers, it's easier to keep your dresser organized. When needed, you'll be able to quickly find all the necessary items of clothing and accessories for the little one. If you are still in the process of completing your layette, check out what the online children's clothing store. You will find there proposals for both younger and older toddlers.
Photo: unsplash.com